Elton John & Britney Spears Reveal Anticipated "Hold Me Closer"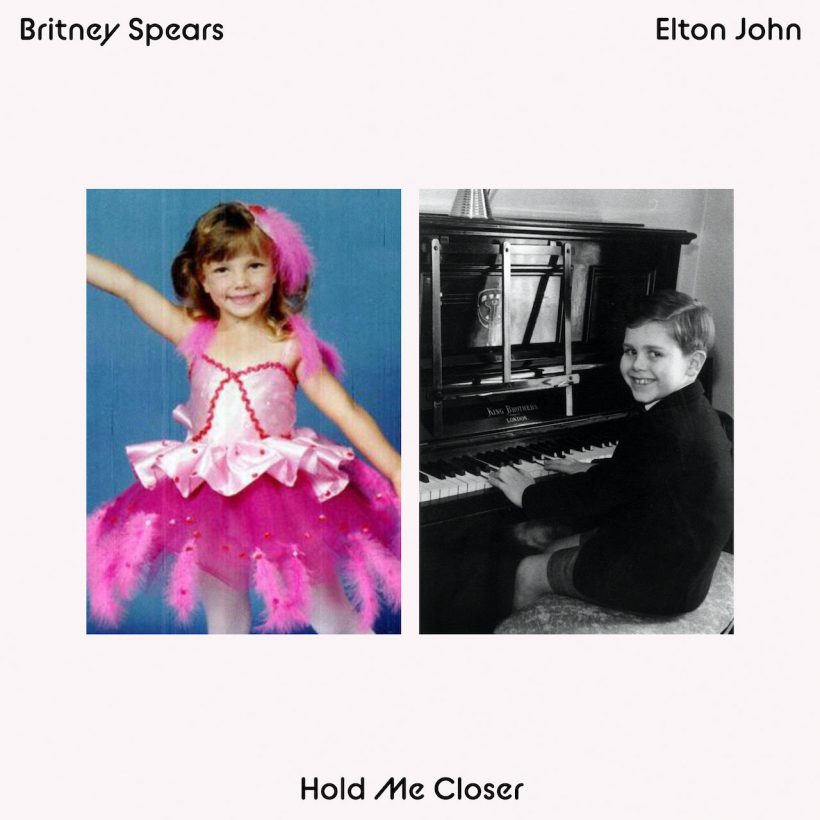 Britney Spears makes her comeback after not releasing new music for over six years — and it's with none other than Elton John. Seeing its official release on Friday, August 26, "Hold Me Closer," quickly and easily became one of the most anticipated songs of the year.
"Hold Me Closer" is an electro-pop gem, which was produced by GRAMMY-Award winning Andrew Watt (Producer of the Year), and Cirkut. The song comes as Elton has been breathing new life into his world-famous, classic discography, and follows his massive collaboration with Dua Lipa, "Cold Heart," which was a remake of "Rocket Man." "Hold Me Closer" is a reimagining and 2022 rejuvenation of another one of Elton's biggest hits, "Tiny Dancer," which was originally released in 1971. The song also includes nods to Elton's repertoire hits "Don't Go Breaking My Heart" (1976), and "The One" (1992).
"I am absolutely thrilled to have had the chance to work with Britney Spears; She truly is an icon, one of the all-time great pop stars and she sounds amazing on this record. I love her dearly and am delighted with what we've created together." – Elton John
As the two iconic artists join forces for one of the biggest songs of the year, Elton John and Britney Spears seamlessly mesh, exceptionally well, on "Hold Me Closer." The song, which comes in at just over three minutes, also combines elements of groovy, disco, and funk with its guitar riffs. The joyous, high-energy, dance-pop anthem, "Hold Me Closer," has already reached #1 on the iTunes chart on its first day of release, along with an abundance of critical acclaim.
"I was so honored when the incredible Sir Elton John asked me to join him on one his most iconic songs. We are so excited for the fans to hear it! Thank you, Elton, for having me! I am so grateful that I got the opportunity to work with you and your legendary mind." – Britney Spears