Electric Polar Bears & Paris Hilton Are "Melting" In New Song, Music Video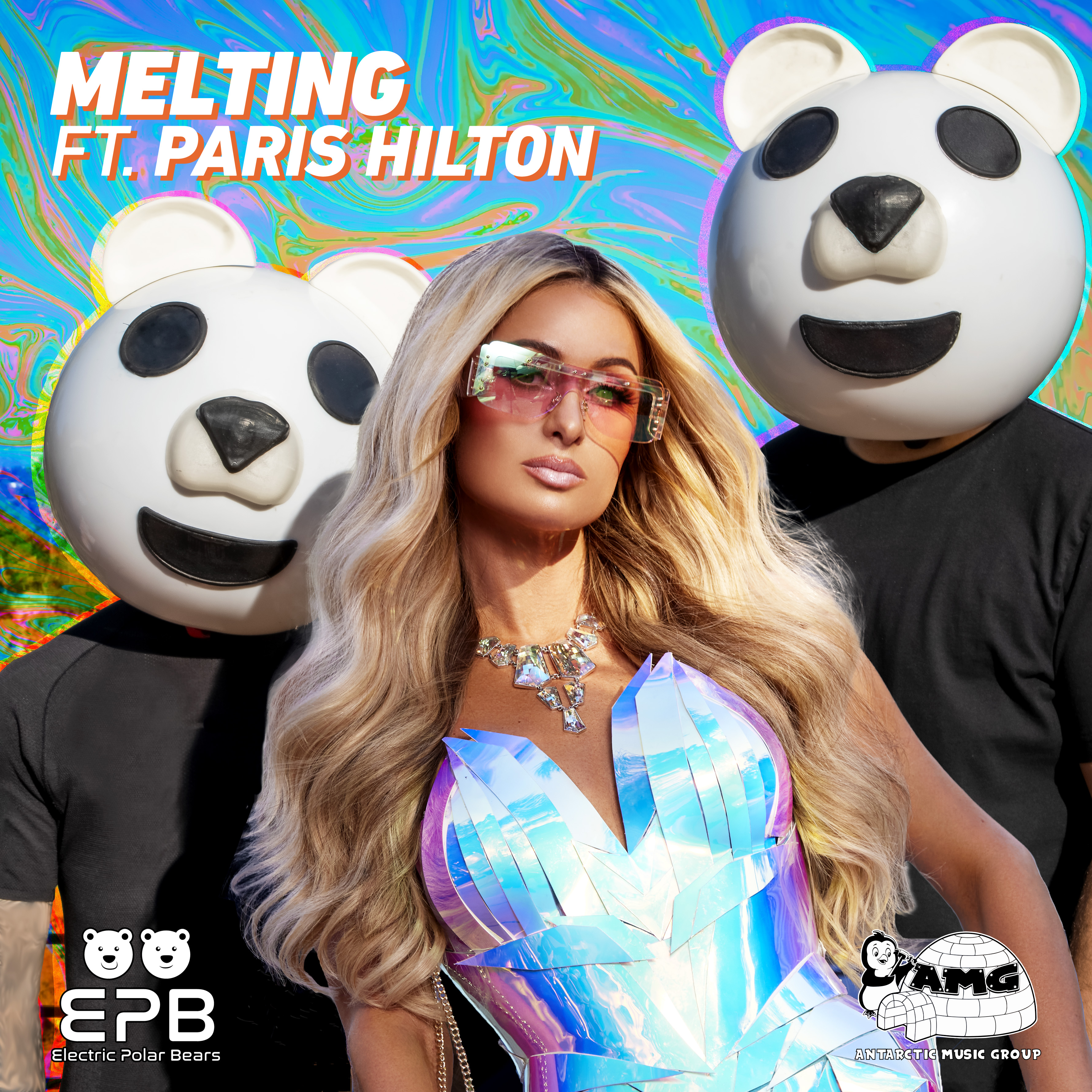 The dynamic producer/DJ duo Electric Polar Bears returns with "Melting," their latest infectious track featuring entrepreneur and DJ Paris Hilton. "Melting" is the second track to be released by EPB this year, following the successful release of "Back 2 You" ft. Tyler Graves in early February. "Melting" drops on Friday, March 12 and fans can check this space on Monday, March 15 for the release of a psychedelic summer-themed music video starring Paris Hilton.
Electric Polar Bears deliver an utterly infectious earworm acid tech track made for the dance floors. "Melting" is an energizing party anthem complete with hypnotic fun-filled beats, catchy pulsating synths and boasts an upbeat positive vibe throughout. Paris's instantly recognizable seductive vocals swiftly take center stage and set the sultry party tone early on. The listener can hear Paris' tantalizing vocals as the pulsating synths taper, "I'm melting and so are you."  
Electric Polar Bears are unbound by genre and their newest single is a perfect example of just that, showcasing their musical diversity and master production skills. "Melting" is accompanied by an official music video starring Paris Hilton. The video follows Paris who appears in a tropical bathing suit as she sips champagne by the pool. We see the scene distort and take on psychedelic elements as the video progresses and the temperature rises. 
"Melting" is the perfect party track that will have listeners yearning for the summer months and the wild pool parties that follow. While the track is lighthearted in nature, "Melting" also acts as a reminder of the dangers and importance of protecting oneself against heat strokes and heat exhaustion during the unbearably hot summer months.