EDMbiz Connects Industry and Electronic Dance Music Culture, Kick-Starts EDC Week in Las Vegas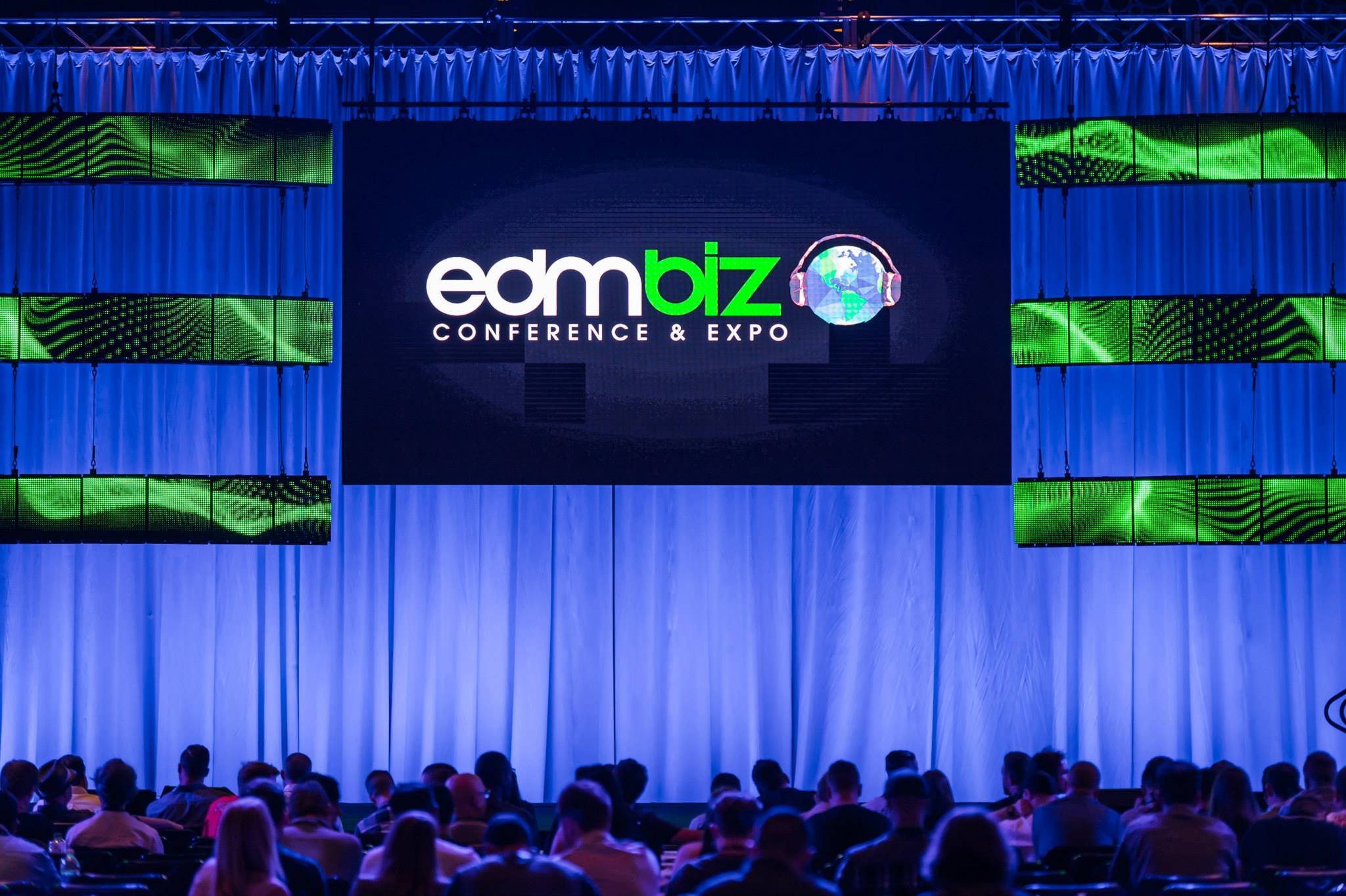 This year marked the fourth annual EDMbiz Conference & Expo at The Cosmopolitan of Las Vegas. EDMBiz is an opportunity for industry professionals and those aspiring to break into the business to come together during one of Las Vegas' busiest and most substantial weeks for networking opportunities and exposure. Spanning from June 16-18, 2015, EDMBiz marked the start of EDC Week, which takes over the Las Vegas Strip, its hotels, nightclub, and pool clubs each year in the month of June.
Accompanying the fifth annual Electric Daisy Carnival event, which took place from June 19-21, 2015 at the Las Vegas Motor Speedway, EDMbiz kicked-off a weeklong string of anticipated events. Insomniac Events and its CEO, Pasquale Rotella, first created the EDMbiz four years ago as a celebration of the electronic dance music culture. Seeing as though EDC is praised as a celebration of art, music, and community, EDMbiz serves as an extension of this sentiment. Rotella describes EDMbiz as a place "where all of us could come together as individuals and make a positive impact on the larger cultural force that is electronic dance music."
Hosted and curated by Jason Bentley once again this year, EDMbiz offered similar panels as in previous years with some additions, including an A&R/Best Record Contest. Keynote speakers at EDMbiz this year included: Insomniac Events CEO Pasquale Rotella; Simon Rust Lamb, Esq., COO of Insomniac; David Arevalo, Director of Marketing and Artist Relations at Pioneer; Jeff Shaw, SVP of Strategic Alliances – Electronic Music Lead at Live Nation Entertainment; Clark Warner, Executive Creative Director of Beatport; Austin Kramer, Global Programming Head – Electronic Culture at Spotify; Geronimo, Sr. Director of Programming at SiriusXM; label representatives from OWSLA (Blaisze DeAngelo, General Manager), Insomniac (Dave Ralph, A&R), Ultra Music (David Waxman, Head of A&R), Interscope Records (Ryan Troy); Jono Grant of Above & Beyond; Paul Morris, Founder, President & CEO of AM Only; DJ and producer Oliver Heldens; James Barton, President of Electronic Music at Live Nation; and Megan Buerger, Staff Writer at Billboard, among others.
On Wednesday, June 17, the panels began with a Drugs in Dance Music: It's Time to Talk, which included Insomniac's Health & Safety Director, Maren Steiner. Placing emphasis on an aspect of the electronic dance music culture that is often not given enough attention. There's no denying that there's a negative correlation between drugs and dance music, which often creates controversy. Additionally, the Future of Dance Music Journalism panel included representatives from EDM.com, THUMP, Billboard, YourEDM, Dancing Astronaut, and Mixmag.net.
With the recent release details made by Apple for their new Apple Music service, there was a lot of discussion at this year's EDMbiz regarding whether or not Apple Music will have what it takes to beat its rivals. The Radioactive: Listening Trends in a Changing Media Landscape panel included speakers representative of Spotify, SiriusXM, Sound Ideas Programming Consultants, Beatport, Zero2Fifty Group, Promo Only Productions, and more. As technology continues its advancement, there's one thing that remains clear—streaming services will undoubtedly prevail.
On Thursday, June 18, EDMbiz began with a focus on Tech Innovation & Disruptive Platforms, which once again encompassed a discussion that relied heavily on the future of electronic music and the methods that are use to obtain and download music. One of the most informative and well-received panels was: 20 Years of Dance Music Through the Lens of AM Only. Panelists and speakers for 20 Years included: Lee Anderson, Agent/VP East Coast of AM Only; Chip Hooper, Worldwide Head of Music at Paradigm; DB Burkman, Creative Director at AM Only; Jason Miller, President – New York, Live Nation Entertainment; Jono Grant, DJ and producer, one third of Above & Beyond; Matt Rodriguez, Agent, VP West Coast at AM Only; Pasquale Rotella, Founder and CEO of Insomniac Events; and Paul Morris, Founder, President & CEO of AM Only. Given an inside look at the early days of Pasquale Rotella and the importance of promoters and agencies for artists in the industry, the 20 Years panel was reflective of the progression of electronic dance music.
Seamlessly providing the link between electronic dance music culture and business, EDMbiz focuses on fusing the elements between the industry and those who represent it.
Sponsors and exhibitors at EDMbiz 2015 included: Access Event Solutions, Bandsintown, Electric Sky wine, FireChat, Pioneer DJ, TicketFly, and Webster Hall New York City, among others. Partners of EDMbiz this year included 7UP, Bud Light, UPS, Billboard, Digital Music News, WAVO, Delta, and Metro Multimedia.
EDMbiz badges are available for purchase, which offers those looking to break into the industry a hands-on opportunity to network with industry professionals, business mentors, and other passionately likeminded individuals.