EDC Las Vegas 2017 Announces Eight Art Car Lineups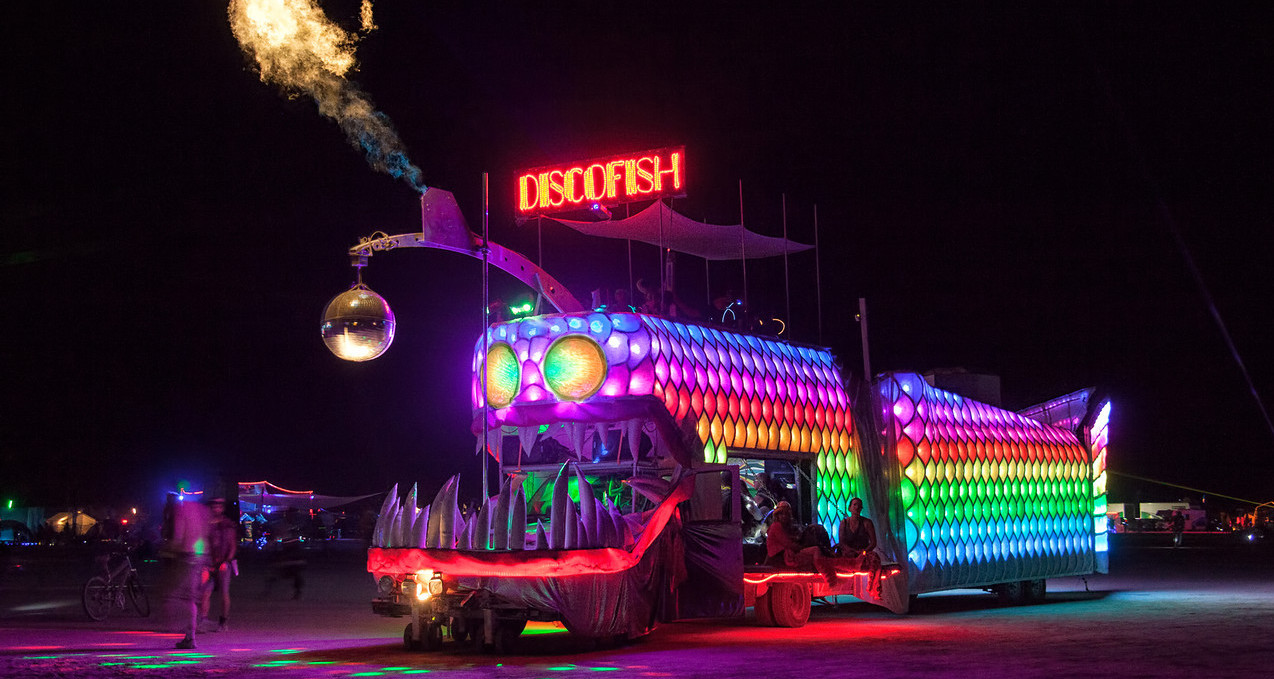 The 21st anniversary of EDC Las Vegas is hitting the Motor Speedway from June 16-18, 2017. Once again, the highly-anticipated Art Cars and their coinciding lineups have been announced.
With just days to go before the three day neon city, Electric Daisy Carnival 2017 will host more than 70 performances from established and up-and-coming acts along with four imaginative, iconic, larger-than-life Art Cars. In true Insomniac fashion, the Art Cars will make their way across the Speedway, parading across the 1,000 acre space, all weekend long,
In addition to the already-announced 230 artists to dominate the eight stages at EDC, the moving Art Cars offer an unparalleled music experience–on the go! Eight industry leaders on this year's roaming Art Cars will come from the likes of Alan Walker, Autograf, Bonnie X Clyde, Dirtyphonics, Gareth Emery, Delta Heavy, and more, including unexpected and surprise performances all weekend long!
Friday, June 16
BoomBox Art Car, hosted by Cats & Boots Records:
Afrodisiac, Brandon Elliot, Chris Jay, Dillon Nathaniel, FlashGang, Freefall, Hotfire, Hush, Johnny Darko, Josh Billings, Missy B, Moni, MSCLS, Neon Black, Nonfiction, Oscure, PW Jones, Real Deal Montiel, Roy Wilkins, Ruff Hauser, RYBO, Thomas Garcia, Trouble and Wood Holly.
Kalliope Art Car, hosted by Desert Hearts:
Mikey Lion, Lee Reynolds, Marbs, Porkchop and friends.
Parliament Art Car, hosted by Brownies & Lemonade:
Lineup to be announced soon
Saturday, June 17
Kalliope Art Car, hosted by Monstercat:
Conro, Delta Heavy, Dirtyphonics, F*CK Salt b2b Botne, Gareth Emery, Grant, Orri + Friends, Tokyo Machine and Unlike Pluto.
Parliament Art Car, hosted by Trap Nation:
Alan Walker, Andrew Luce, Autograf, Bkaye, Bonnie X Clyde, Justin Caruso, Paris Blohm, The Lifted, Xan Griffin, and many special guests.
Sunday, June 18
Kalliope Art Car, hosted by IN / ROTATION + Discovery Project
219 Boys b2b Grensta, Assembly, Jace Mek, Kyle Walker, Lassi, LondonBridge, Swage, Taryn Manning, YDG.
Wide Awake Art Car, hosted by PsyTribe:
Barakuda, Brian Senient, Celestial, Emok, Kromagon, Samtabul, Smoke Sign, Spyros, Swell, Triceradrops.