Disco Fries, HARBER, Luxtides Drop Fiery Summer Anthem "Nothing" on Spinnin' Records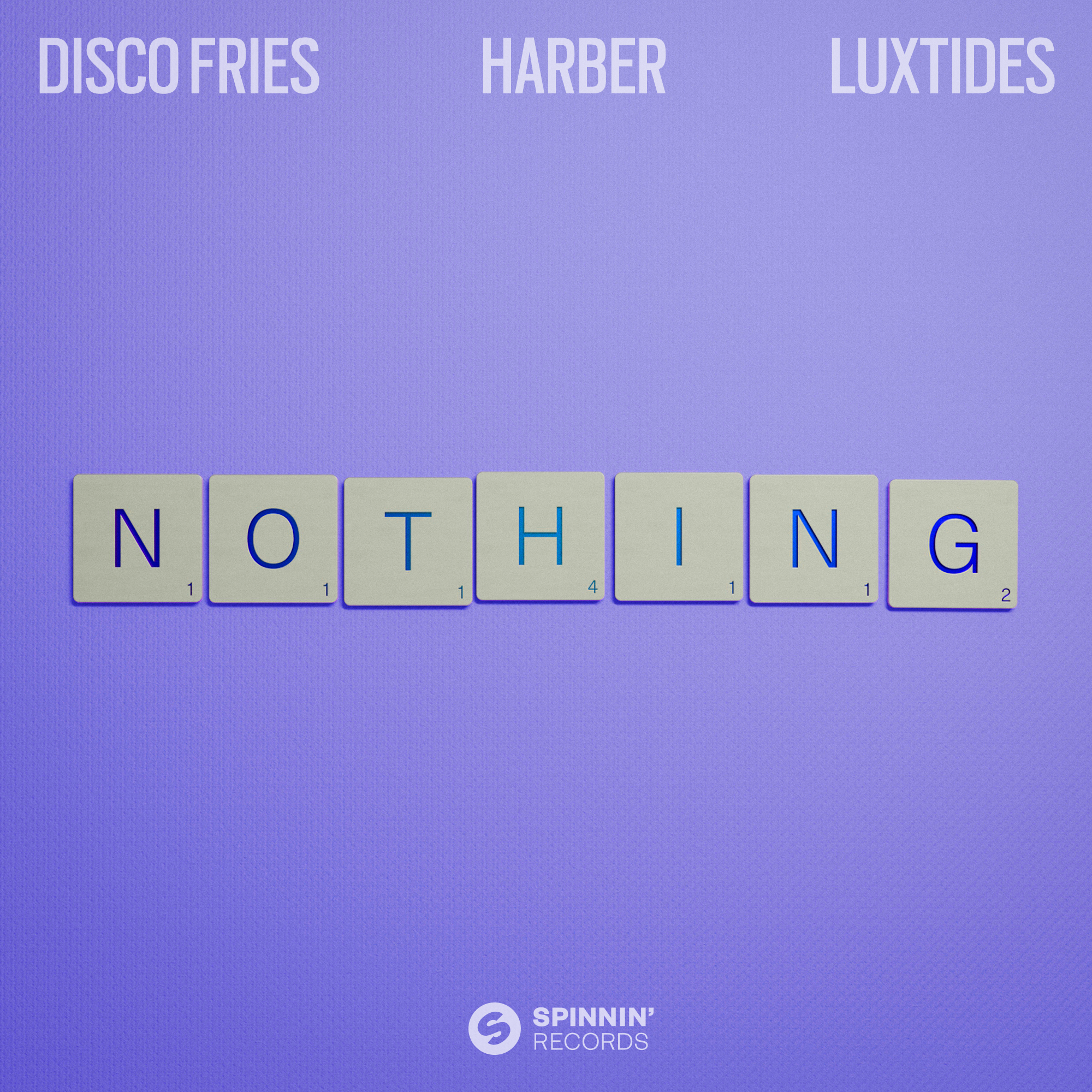 Electronic music veterans The Disco Fries, Billboard-charting HARBER, and Luxtides, who you might remember from the GRAMMY-nominated "Hero" by Afrojack & David Guetta, have joined forces for their latest single, "Nothing," out now (Friday, May 20) on Spinnin' Records.
"Nothing" from Disco Fries, HARBER, & Luxtides is a fiery summer anthem that embodies stunning vocals and deeper lyrics atop an upbeat, pop-dance production. A catchy hook that will have you humming and singing along in no time, "Nothing" is dance floor & radio ready, with vocals and a production you won't be able to get out of your head. Whether singing it to an ex girlfriend or boyfriend, or having gone through a similar experience — "Nothing" is extremely raw, lyrically authentic, emotional-yet-carefree, relatable — and will definitely make you want to dance.
Premiered on Thursday as the opening track on Spinnin' Sessions radio, additional early support came from Nicky Romero who closed his Protocol Radio set with "Nothing" on Thursday. You can also find "Nothing" showcased on Spotify's acclaimed New Music Friday Cratediggers editorial playlist.
The Disco Fries have been changing the game for nearly a decade between their originals, remixes, and innovative mentality. Nick and Danny, better known as The Disco Fries, just dropped an NFT pack with RCRDSHP, which has already sold out — and let's not forget they're also the brains behind Finish My Track. From working with Tiësto on "Wasted," a massive Bingo Players collaboration, their very-own record label Liftoff Recordings, and a colossal take on "Family Affair," there's no slowing down for The Disco Fries.
"'Nothing' has been nearly a year in the making, and I couldn't have asked for better collaborators than Disco Fries and Luxtides. From co-writing the song, to perfecting the production, and everything in between, I'm thrilled to finally release 'Nothing' on Spinnin' Records with my good friends Disco Fries & Luxtides! It's definitely a feel-good summer anthem, but it's also a song you might want to play for your ex!" – HARBER
HARBER has been climbing the electronic dance music (EDM) circuit for years — and now he adds this tremendous Disco Fries & Luxtides collab, "Nothing," to his repertoire. Fresh off a highly-successful year, releasing a massive single with Michael Calfan & NISHA, "Feelings After Dark," on Musical Freedom (and seeing nearly a year of support from Tiësto and a remix from Kiko Franco), and performing at the main stage of Electric Zoo Festival NY, Brooklyn Mirage, Webster Hall, Lavo NY, Marquee NY, Echostage DC, Avant Gardner, Schimanski, Nebula, Above it All at the DL, Somewhere Nowhere, and many more.
"HARBER and I connected after he remixed "Hero" and we talked about doing a song together. We got into the studio in NYC with my friend EVVY and wrote "Nothing," then we brought in Disco Fries. I've been calling it our '2022 Apathy Anthem' – the song is about repeatedly being treated badly by someone and just feeling over the relationship and ready to move on. The whole process was super collaborative between the three of us, bouncing ideas back and forth and really honing in on the production and songwriting and making sure the song turned out perfectly. It was a long process from start to finish but I'm super proud of where it landed!" – Luxtides 
Luxtides is the immensely talented artist/singer/songwriter whose forever put music at the forefront — and for a very good reason. Included as the vocalist on the GRAMMY-nominated "Hero" by Afrojack & David Guetta, Luxtides not only took part in the GRAMMYs this year, but also performed "Hero" live at the Ultra Music Festival MainStage in Miami. HARBER's remix of "Hero" is also included on the first remix pack alongside Nicky Romero. In addition to her mega-hit with Afrojack & Guetta, Luxtides has also recently released tunes with notable acts such as Borgeous, Kastra, and Rival Treat, among others.