Dillon Francis Unveils "Exit Through The Donut Hole" Short Film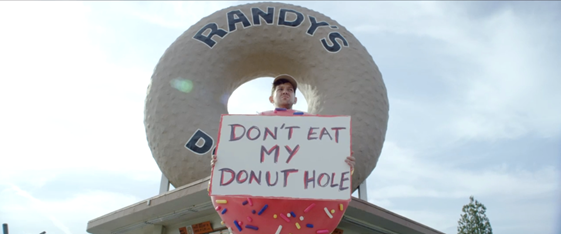 Dillon Francis is at it again; this time, he's revealed a hilarious short film, 'Exit Through The Donut Hole,' which includes his new track "I Can't Take It."
Going through life as a donut, Dillon's new short film is seamlessly set to his "I Can't Take It" single, which was included on his debut album "Monday Sucks, Friends Rule," which was named one of Rolling Stone's Top Electronic albums of 2014.
"This Mixtape Is Fire" has already made its way into the iTunes Top 10 overall and currently ranked Top 10 on the iTunes Dance chart. Previous releases from "This Mixtape Is Fire" include "Bruk Bruk (I Need Your Lovin)", which is a consistent feature on Sirius XM's Electric Area. The 7-track EP will be available in full on August 14. Collaborations on "This Mixtape Is Fire" include Calvin Harris ("What's Your Name"), Skrillex ("Bun Up The Dance"), and Chromeo ("Lies").
Watch "Exit Through The Donut Hole:"
Dillon Francis's new EP, "This Mixtape Is Fire," will be released on August 14. Fans who pre-order the new EP now will receive "I Can't Take It (Party Favor Remix)" instantly as a free download.
For more information on Donuts in Crisis Control, please visit http://www.donutfrancis.com/.