Deadmau5 Announces Lots Of Shows In A Row Tour Following 'W:/2016ALBUM/' Release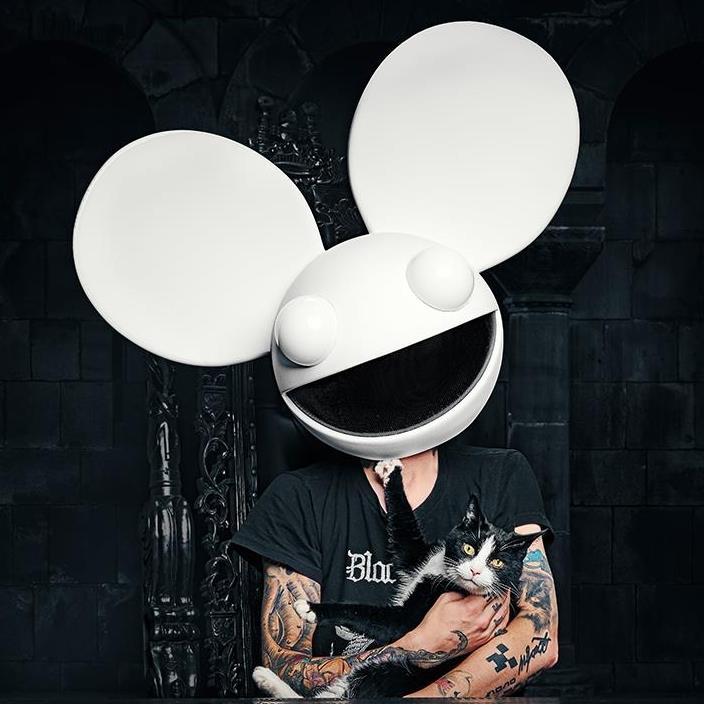 Deadmau5 is bringing his Lots Of Shows In A Row Tour to New York, Los Angeles, Detroit, and Chicago, with additional dates added
Joel Zimmerman, aka the one-and-only Deadmau5, has once again outdone himself after the rave release of his brand new studio album on his mau5trap label, W:/2016ALBUM.
The infamous and always outspoken, Mau5, has had a massive week thus far. Not only did his sixth full-length studio album, W:/2016ALBUM, debut at #1 on The dance album chart but it entered the iTunes overall album chart debuting in the top 10. Coinciding with all of his brand new music, Deadmau5 has also announced a "Lots Of Shows In A Row Tour" coming in Spring 2017.
The Lots Of Shows In A Row U.S. tour will kick off in New York City for four shows at Hammerstein Ballroom on March 29, 30, 31, and April 1. More city stops include but are not limited to: Camden, New Jersey at the BB&T Indoor Amphitheater, Detroit's Fillmore Theater, and three-night stints at both the Fox Theater in Oakland and The Shrine Los Angeles. The tour comes to an close on May 4-5 at Chicago's Aragon Ballroom.
Whether you're familiar with Deadmau5 and his live shows or not, the mau5 has totally revamped his state of the art tour production. Introducing his new Cube 2.1, hich he gave fans a sneak peak of during his YouTube rehearsal livestream, Deadmau5 wanted to leave little to the imagination. Joel began his cube expedition at Coachella in 2010 and the structure speaks for itself. Surrounded by LED screens, the 15-foot tall and 16-foot wide innovation proves without a shadow of a doubt that Deadmau5 is one of the world's most in demand live acts.
Listen to the new album from Deadmau5, W:/2016ALBUM:

Bringing new music and a new set production makes us remember why we love the experience from the same old mau5. Check the full tour schedule at lotsofshowsinarow.com and get your tickets now as these shows will sell out fast!