David Gravell Exclusive Interview: Armada Music's Latest Breakout Talent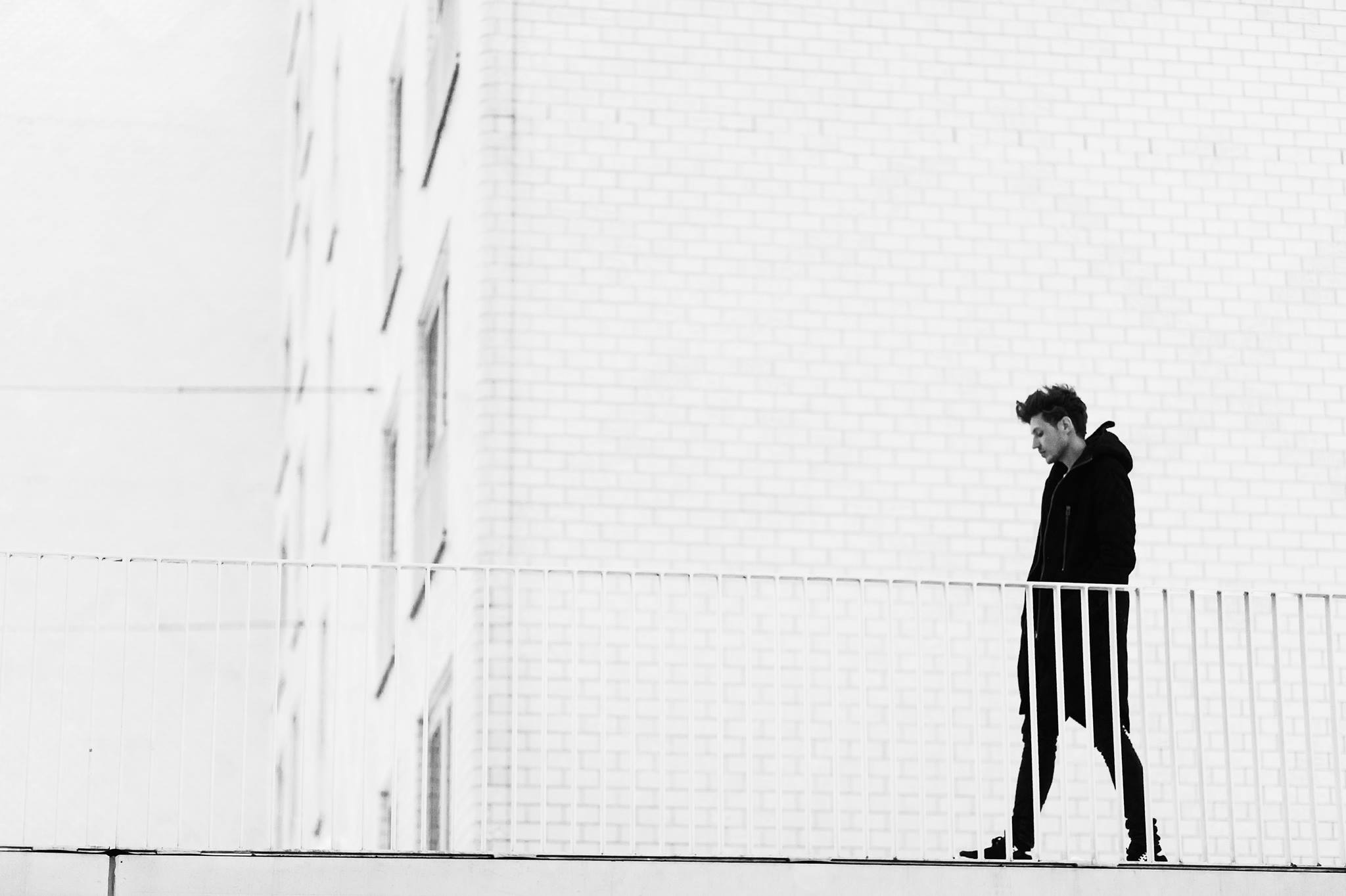 David Gravell is one of Armada Music's most recent breakout talent's whose A State of Trance Miami debut left its mark on Ultra Music Festival and across the world on the ASOT live streamed broadcast. The Nocturnal Times caught up with David Gravell during Music Week in Miami ahead of the release of his forthcoming mix compilation. Having just released his track "Energy," we discuss the release along with how he first began exploring the electronic music world. Was it trance from the very beginning for this 24-year-old Dutch powerhouse? Find out more in this Nocturnal Times exclusive interview.
Gravell is also hitting the road with Andrew Rayel on his MOMENTS Tour, which stops at the Hollywood Palladium in Los Angeles on May 6 and New York's iconic Webster Hall on May 12. Amid his upcoming gigs, David Gravell will release his Discover mix compilation. Find more information and pre-order details at djdavidgravell.com.
The latest release from David Gravell is a remake of one of dance music's biggest classics, "Children," originally recorded by Robert Miles. Played during his first ever set at ASOT Miami during Ultra Music Festival, we sat down with David Gravell seconds after he left the stage at the Megastructure to talk about his performance, his ASOT Miami debut, and what's to come.
Watch "Children" live from ASOT Miami:

The Nocturnal Times: How and when did you first get involved with the electronic music circuit?
David Gravell: When I first started getting into the music I was 18 years old; I went to my first music festival [six years ago]. I remember we had Dutch DJs playing and I believe Fedde Le Grand was playing. I was inspired by the DJs that were playing there and I thought to myself, 'Wow this is awesome. There's one guy who's in control of the music and playing for such a large number of people!" When I was younger I was always involved in music because my dad used to build old synthesizers like it was nothing. He used to look it up in books, how to build synthesizers. I was always interested in synthesizers from a very young age. He used to try to teach me how the whole thing worked, but it was way too hard for me at that age.
The Nocturnal Times: So would you say your upbringing definitely played a role in your decision to pursue a career in music? What else would you have chosen if you weren't in the music industry?
David Gravell: I had some other plans when I finished school, I was a software designer. I designed software for big brands and it was good money for me. When I did that I bought my first CDJs and my first vinyl player. I first started playing vinyls because there was a record shop right next door. Every day after school my friends would go home, but I would go right to the shop. I became friends with the people who worked the shop because I would go every day. I was able to buy the records at the shop and also play at the shop. Then I was able to start playing in my local city with some very small parties. I also did some of my own very small parties in the beginning, but it was very cool.
The Nocturnal Times: Did you always produce the same style of music or has your sound changed from when you first began producing and DJing?
David Gravell: My sound has definitely changed from the beginning. It takes so much time to explore what you really wanna do with your music. So, if you look very deep into my music you will find all different kinds of stuff. If you listen to stuff I produced in 2013 it's different from the stuff I released in 2011.
The Nocturnal Times: Who were some of your biggest musical influences?
David Gravell: Well, of course, this guy [points to Armin van Buuren], who first got me into trance music from the very beginning. His album 'Mirage' really had me hooked. I also really like Eric Prydz and Deadmau5. I like how they produce their originals and their sound design. Those three guys have really influenced my music over the years as well. My music is a combination of trance and techno. I love Adam Beyer because he has is really great flow so, he's another one of my big inspirations.
The Nocturnal Times: You made your ASOT Miami debut today. What can you share with us about your experience?
David Gravell: It's already four years now that I've been following the ASOT Miami event and even used to watch it on the live stream from home as well. Playing here is like a dream come true for me. Having this awesome vibe with all the people, it was amazing, I have no words for it! I did some classics and remixed them with a bit of my own sound. It was very cool because it's A State of Trance so I wanted to include some of the old stuff in there as well. This is actually my second time playing at Ultra, but it was my first time playing at the ASOT tent. Two years ago I played at Stage 7, so this was very nice and it was different. That was the beginning and now I'm here, it's awesome.
The Nocturnal Times: What can you share with us about your track "Energy," which was just released on A State of Trance?
David Gravell: We decided when I made the track months ago that it was a sound that I was looking for. I used to go to a lot of trance parties when I was young so with this one I really tried to incorporate a lot of older sounding trance and bring the energy. I did want to bring a bit of the techno sound into this as well so it's a combination of old school trance and some newer sounding techno that I was working on; I actually combined the two. Armin has actually been playing it for quite some time now, even before it was officially released so it's been great to have that support from him.
The Nocturnal Times: Do you have any dream artist or vocal collaborations in mind?
David Gravell: I've been a fan of Armin van Buuren for so many years, so that would be a dream collaboration. Also Hans Zimmer, he's been releasing tons of beautiful music, so that' definitely another dream collab of mine. Andrew Rayel is also on the list, but could be happening very soon!
The Nocturnal Times: What else is in the works for David Gravell in the near future?
David Gravell: For starters, I have a new mix compilation coming out next month, which I've been working my ass off on to try to finish. There were lots of people sending me tracks to choose from to put onto the compilation, so I wanted to add as many as I could to support these other guys. I have a few guys who I've been playing a lot of their music as well, which will be on the compilation. I also have a lot of new music myself that I'm going to feature on the compilation. I'm very happy to announce that my first ever mix compilation is coming soon! There's also a really cool pre-order instant gratification tracks. There's one track from Radion6, which is an exclusive track. I also have two tracks coming out the same week that you pre-order the track. I've been working on this new sound that will be coming out very soon. You're gonna hear some of the new sound on my new mix compilation. I have some old classics on the mix compilation as well. The new mix compilation is going to tell a story, so I can't wait for everyone to hear it!
The Nocturnal Times: Where do you see yourself five years from now?
David Gravell: Hmm… where do I see myself in five years? Hopefully, I'll be doing the same thing that I'm doing now; traveling the world and playing my music. As a creative artist it's always cool to see what's next and to try to be as unique as possible. Every year I try to evolve a bit an try to make my own way into the music so, who knows where I'll be in five years [laughs], five years is a long time away!
Featured image: Tom Doms