Cosmic Gate With Ilan Bluestone Swept Soundgarden Hall in Philadelphia This Weekend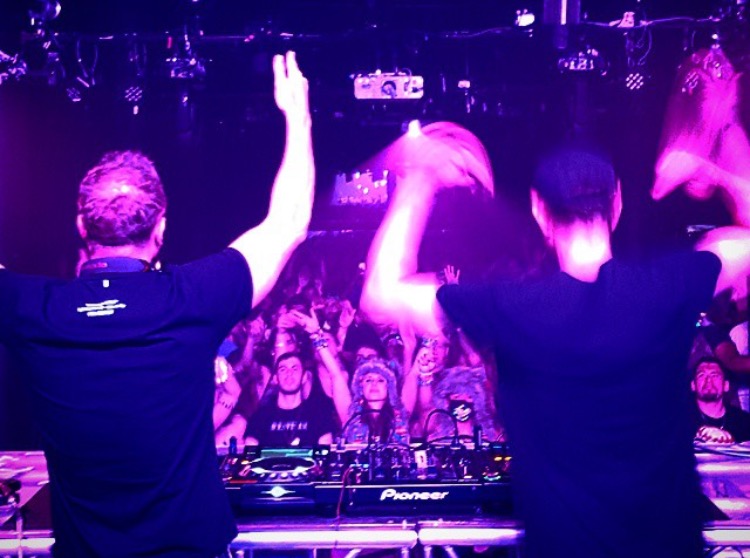 This Saturday night, Philadelphia indulged fans with a trance show like never before. Soundgarden Hall bumped from doors-open until the very last beat of the final drop—just shortly after 2 a.m.
Ilan Bluestone took the stage at 10:30 p.m. with his distinctly signature sound and Anjunabeats tracks that the crowd couldn't resist moving to. The atmosphere took a supernatural turn with the inclusion of Andrew Bayer's "Super Human" featuring Asbjorn. The energy reached maximum heights with each hit that Bluestone graced the crowd with. "43" and "Spheres" by Ilan Bluestone kept a steady jam from the very front row all the way to the back of the crowd.
The Anjunabeats super talent won over the crowd as he included tracks from Above & Beyond's latest studio album "We Are All We Need" ("Peace Of Mind" and "We're All We Need" featuring Zoe Johnston), and familiar Group Therapy tune "Black Room Boy" featuring Richard Bedford with "Big Ben." Raising the liveliness, Bluestone properly prepared the crowd for iconic electronic duo Cosmic Cate to take the stage.
When midnight rolled around, chants for Cosmic Gate began to fill the air. Claus Terhoeven (Nic Chagall) and Stefan Bossems (Bossi) hopped on the stage—and in an instant, had the crowd jumping in unison. Soundgarden Hall had transformed into a mecca of trance when the massive "Fair Game" by Cosmic Gate and Orjan Nilson satisfied the ears of trance enthusiasts.
Eric Prydz's "Generate" did no justice in calming the crowd down. Needless to say, with the classic "Exploration of Space" and some more favorable Above & Beyond creations ("On My Way To Mariana Heaven"), the night was rapidly approached its end. But not before dropping Gabriel and Dresden's "Beautiful Things," Darude's "Sandstorm"—which is always a crowd pleaser, and of course, their wildly successful new single with JES, "Yai (Here We Go Again)." The evening concluded with a crowd all-danced-out, and satisfied, nonetheless.
Photo: via Instagram