Coldplay A Head Full Of Dreams Tour Extended Into 2017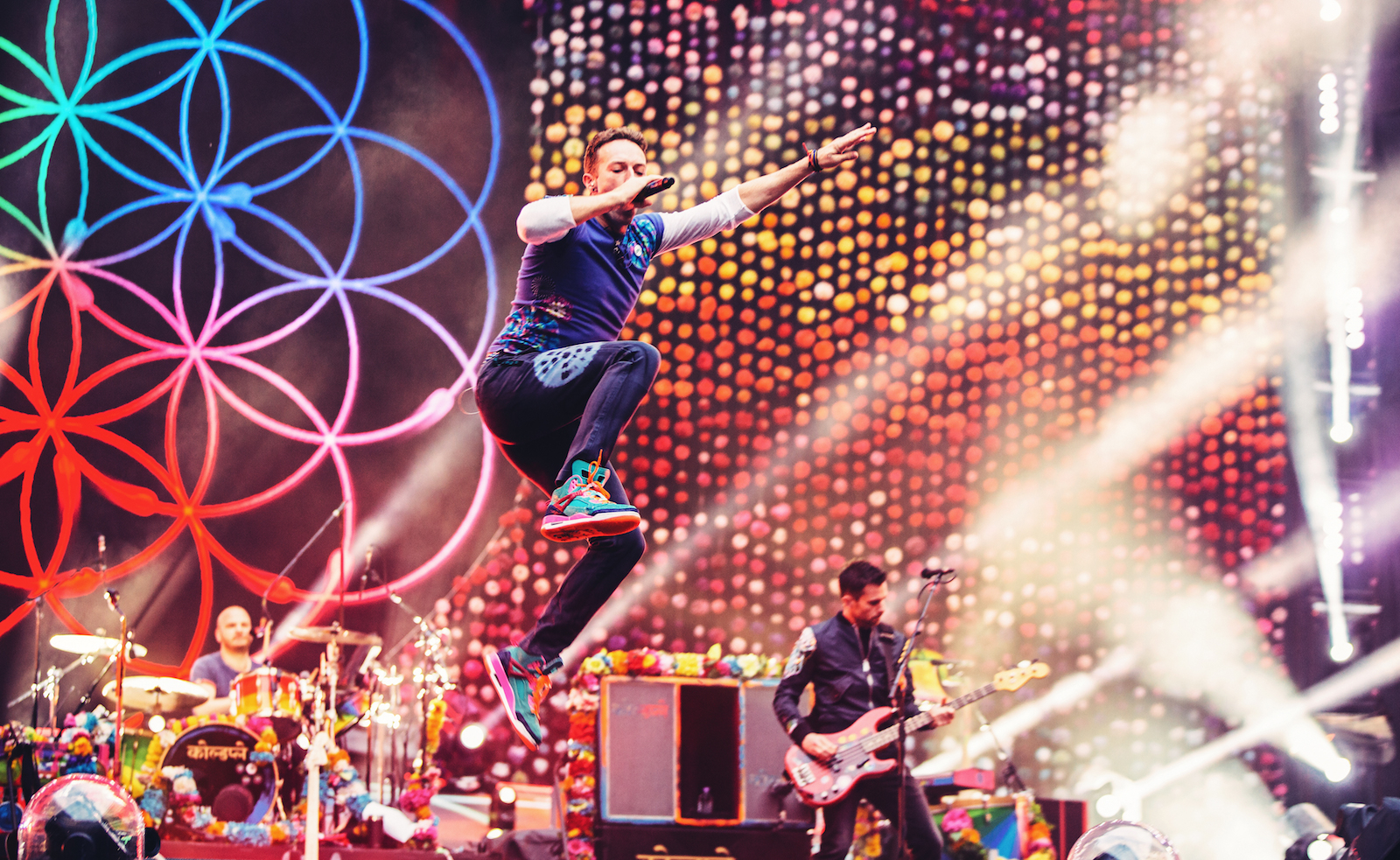 Coldplay has announced the extension of their acclaimed A Head Full Of Dreams Tour into 2017
Critically acclaimed and worldwide sensation, Coldplay, just announced an extension of their A Head Full Of Dreams Tour produced by Live Nation Entertainment, which kicks off fall 2017. The announcement has North American fans on the edge of their seats and extraordinarily excited, as this will be the first time in five years the band makes their way to Canada. Other tour stops include New York, Miami, Washington D.C., and 15 other cities throughout the U.S. and its northern neighbor. The tour has already played for 2.5 million people across the world, but fans can't seem to get enough of the incredible sound and production that Coldplay has once again mastered on A Head Full Of Dreams.
The album itself has sold more than five million copies and counting since it was released in December 2015. A Head Full Of Dreams includes several hit singles— including "Hymn For The Weekend" with Beyonce, "Adventure Of A Lifetime," "Everglow," "Up & Up"—and is a perfect representation of the incredible talent the band possesses. Along with international acclaim and a record breaking 80 million records sold worldwide, the band has also been nominated 31 times, leading to a whopping seven Grammy Awards in total.
Tickets for the A Head Full Of Dreams Tour will go on sale Saturday, October 15th at 10 a.m., but for Citi card members or Canadian American Express users pre-sale tickets will be released a bit earlier in October. Mark your calendars, buy your tickets and get ready for an amazing extension of your favorite British rock band's tour next fall, 2017. Tickets for the tour can be purchased through livenation.com.
More information on Coldplay is available at coldplay.com.
Photo: Sam Neill Photo