A Historic Night on Hollywood Boulevard: Chris Lake x FISHER Present Under Construction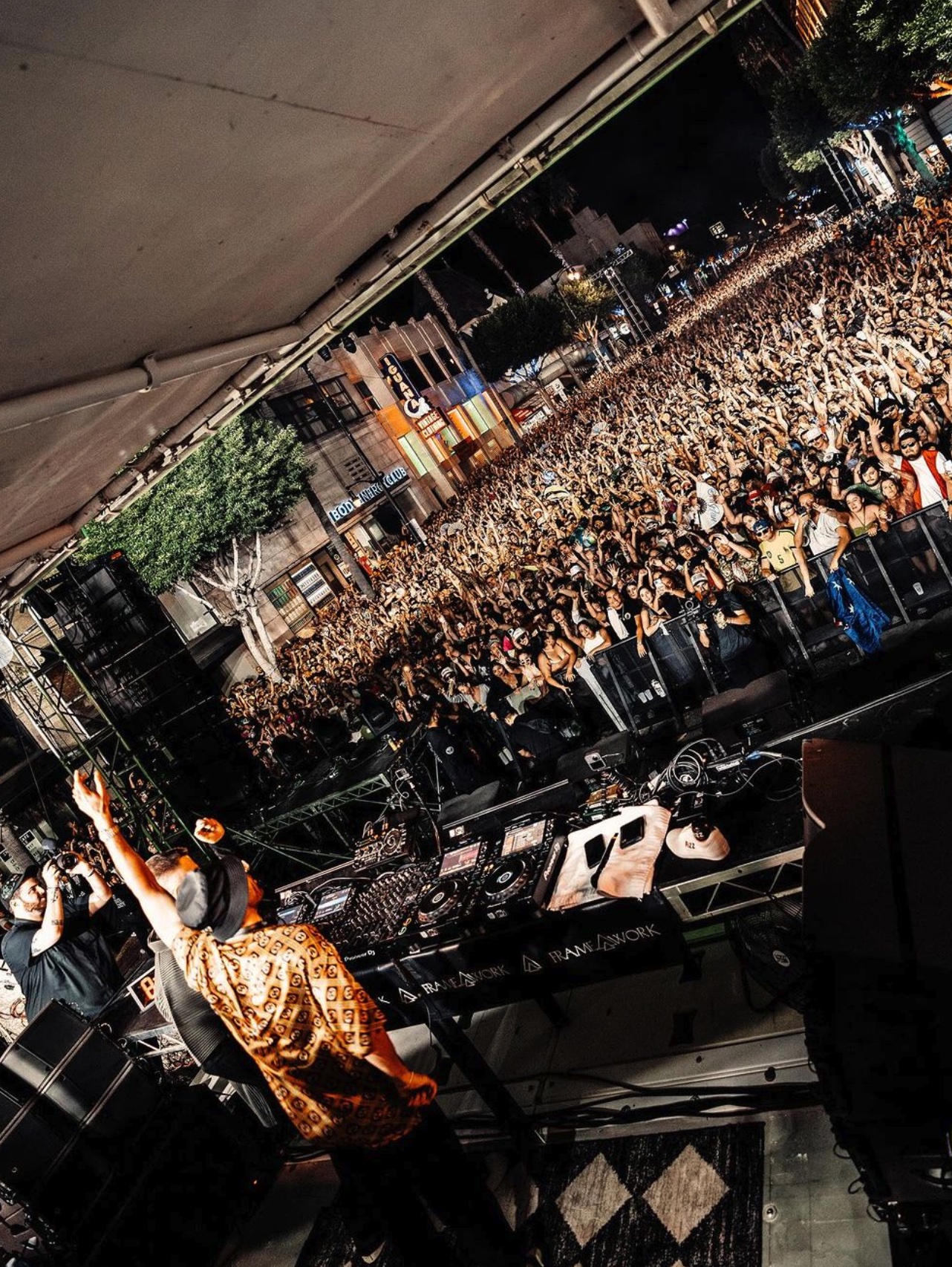 Upon the first announcement that Chris Lake and FISHER would be bringing their Under Construction Presents party to Los Angeles – in a somewhat mysterious drop, social media buzzed with excitement and anticipation. Questions like "Where exactly would the event be held?" and "How do I get my hands on tickets?" fluttered through the feeds of dance music lovers in the city.
Selling out tickets within minutes, the Framework and Goldenvoice teams are officially raising the bar for dance music in Los Angeles with the first-ever dance music concert of this magnitude – in the center of Hollywood Boulevard. With grounds spanning from Caheunga Boulevard through Vine Street, there was an extra level of elation in the air upon arrival at the entrance. This was set to be a historic moment for the event producers, DJs, and concertgoers alike, as October 21, 2023, would be a collective once-in-a-lifetime experience for all in attendance.
Upon entering the event, it felt surreal to see the streets of Hollywood Boulevard transformed into a dance music dreamworld. Businesses on the street were open to attendees, so there were plenty of opportunities to grab a bite to eat or sip some cocktails within the block party-esque setting. Opening acts Cole Knight, Chloe Robinson back-to-back with DJ ADHD, and Little Fritter created an incredible vibe as we all watched the sun set over Hollywood. As the sky got darker, so did the beats as the time for the main event neared closer.  
"Build it, and they shall come." In a foreword from THOR himself, Chris Hemsworth, proclaiming that "these two d*ckheads pulled it off," the electric evening in the middle of Hollywood Blvd started with an explosion of energy as Chris Lake and FISHER appeared on the stage. The energy was palpable as the dynamic duo opened with FISHER's "Just Feels Tight," setting the sold-out crowd ablaze with cheers.
This extended 3-hour set experience kept fans on their toes, with each track drawing more of a sing-along than the last. Playing a multitude of their major hits, their setlist included Chris Lake gems such as "Turn Off The Lights," his 2023 dance-radio and club smash "Beggin" (with Aluna), "Deceiver" (alongside Green Velvet), and FISHER favorites including "Take It Off" (x AATIG), "Atmosphere" (ft. Kita Alexander), "Yeah The Girls" (ft. MERYLL) and more. Ending the night off on a high note, the crowd was truly "Losing It" for the iconic FISHER track as the final song of the night.
As fans made their exits through Hollywood Boulevard – many donning construction worker gear – it was evident that Chris Lake and FISHER came, saw, and concurred over the Los Angeles fans lucky enough to snag a ticket. In an Instagram post the following morning, FISHER shared a video alongside the caption: "This will be engraved in our minds forever!" — and we couldn't agree more.