BT Releases Innovative '_' Album With Accompanying Film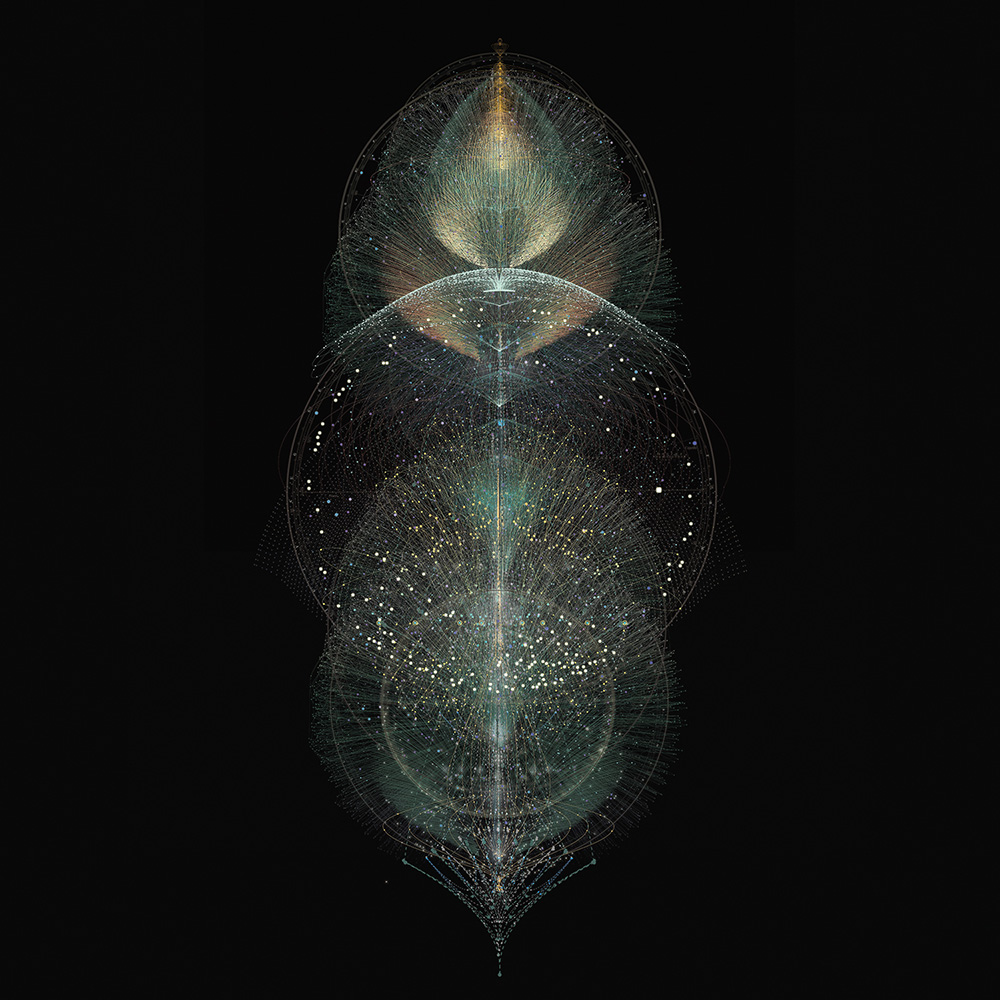 The unique new untitled BT album has been released through Black Hole Recordings with an accompanying film
The legend Brian Transeau does it again. BT has released a dramatic new album with accompanying film, currently titled blank '_.' It's up to his loyal audience to interpret that for what it is, and personalize it how they wish. At the moment, however, it is open to interpretation.
BT is an American music producer, and considered by many to be a pioneer and visionary in the trance music dance music community. This new visual album features his signature well thought out, simplistic sound, following the format of a classical composition. It's assembled into six tracks, bridged by three 'movements': a truly unique concept in today's dance music industry. Linking the album's tracks are its "Artifacture," "Indivism" & "Ω" Movements.
Sonically, each transition is a minor work of art in itself. Collectively they make up a 25 section sequence of (as BT defines them) "inter-compositional-themes"), creating 45 minutes of constantly flowing, ever-developing tonality. Every section/Movement – some as short as a minute – is represented by an Italian language subtitle. The middle section bridge of "Artifacture" for example is made up of "La Vita Sotto il Mare" and "Niente di Tutto Qualcosa" (or "Life Under the Sea" and "Nothing, Everything, Something"). Using wordplay, metaphor and nuance, when translated, each one subtly relates to what's occurring musically within the composition. Advancements in technology and technique have made it possible to truly create an emotional journey with this album. According to BT, "insane" amounts of new sound design modalities come in to play, and you can truly get a sense of the complex and less obvious aspects of the tracks.
Watch the trailer for BT's extraordinary new album:

BT '_' Track/Movement list
01_Tokyo
02_The Code Of Hammurabi
03_Lustral
04_Lost In Translation
05_Artifracture
06_Indivisim
07_Ω
08_Chromatophore
09_Five Hundred and Eighty Two
Working alongside the music are the album's visual components, an interesting recent concept that has made it possible for renowned artists to showcase their talents in a memorable, interactive way. The 9 pieces are completed by companion videos, each shot by BT himself. Each track either inspires the location of the video, or its location has inspired the music. End-to-end, they form a featurette. Location, itself, plays a substantial part in the culture of the album too. It was recorded in places as close as Maine & Maryland and as far apart as Iceland, China, Poland, Bora Bora and Australia. The composition of "Artifacture" alone, took place in studios located in countries on all seven continents. The title's connotations are occasionally as apparent as 'Found In Translation' and 'Tokyo' (both recorded primarily in Japan). When experiencing the album, you can truly grasp a sense of the 'other worldly' influence that played a key role in the production of the tracks, as well as the films.
This unique audio visual relationship concept is mastered by BT in "_", and he created a masterpiece that is best enjoyed by being played completely through, multiple times on loop: each time revealing a new complexity that was not caught before. It's up to the viewer and listener to interpret it as they wish. The album is available on iTunes, here.