Bryan Kearney Brings Kearnage World Tour to Brooklyn For US Debut on Sat., Sept. 24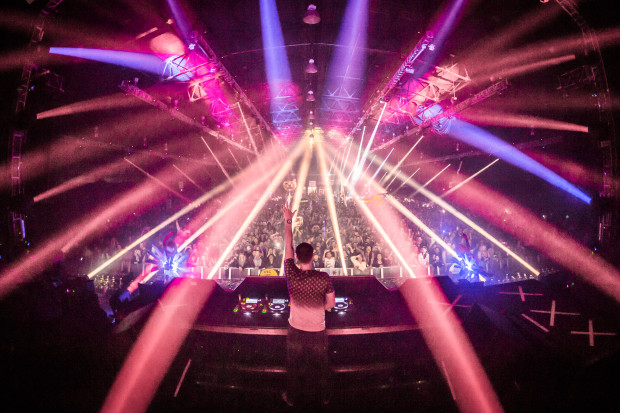 Bryan Kearney is bringing his Kearnage World Tour to Brooklyn this weekend for its North American debut
Irish DJ and producer Bryan Kearney's Kearnage Radio Show celebrated its' 100th episode this year, and the Kearnage World Tour, which includes stops in Australia, Buenos Aires, Dublin, Glasgow, Ibiza, N.Ireland, London, Los Angeles, and Manchester, is the perfect way to give back to a loyal and ever-growing fan base, and to showcase the multiple chart topping releases as well as the up and coming artists on the label across the globe.
The artists in the New York City installment this weekend, which include Jordan Suckley, Will Atkinson, and Mir Omar, encompass the wide variation of sounds that trance can have, from tech trance and psy-trance, to the high energy sets that Bryan Kearney is famous for. Kearney will also be playing a highly anticipated 3-hour set, a rare event as he seldom tours in the U.S.
Kearnage Records is an underground trance record label with a global presence and a focus on dance-floor driven music. Chart topping releases from the label this summer included Pat Butcher by Will Atkinson, Turbo by Sean Tyas, and El Gato from Bryan Kearney himself. These releases topped the Beatport charts and were played on dance floors in Ibiza, the U.K., and Australia, all of which are dance capital cities where Bryan Kearney has a dedicated fan base. Bryan Kearney's true sound is never compromised and the artists he seeks out on the label are a reflection of his vision.
Check out the official video for By My Side by Bryan Kearney and Christina Novelli:

Since the Kearnage world tour is the first of its kind, the worldwide TranceFamily can be sure to expect an exceptional night in production, both musically and visually, for its debut in New York City!
For full details and tickets visit esscala.wantickets.com to join us for the Brooklyn warehouse event.