Bleu Clair & OOTORO Bring the Energy on New Single, "Killer Bee"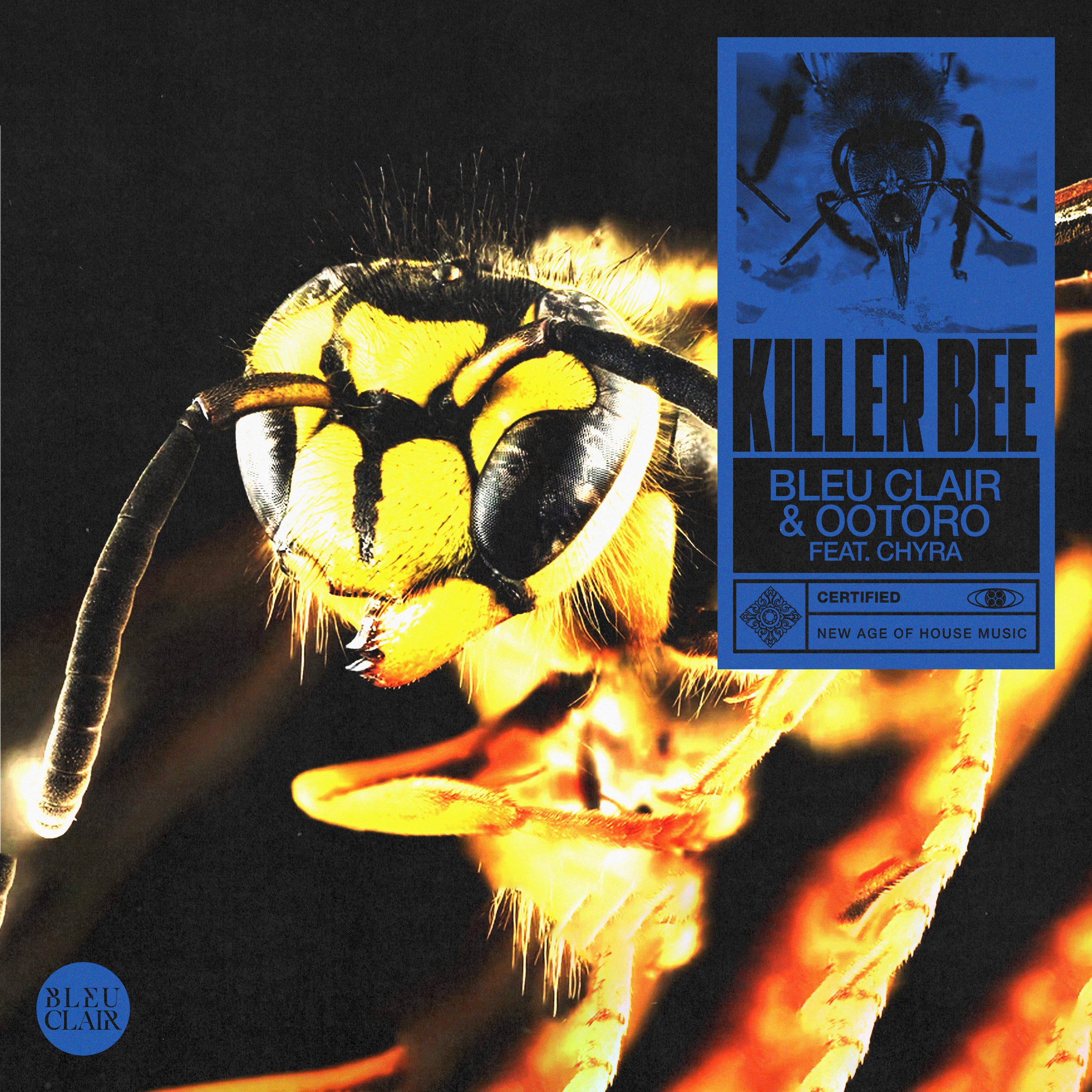 One of the biggest rising talents in electronic music, Bleu Clair returns for the release of his latest single, "Killer Bee." Out now (September 30), the Indonesian-born DJ and producer, Bleu Clair, has collaborated with OOTORO with vocals from Chryra, "Killer Bee" is another noteworthy gem the breakout artist can add to his budding repertoire.
Bleu Clair's recent takeover of the tech house scene coincides with his unique new age sound. Having performed on the world's biggest stages, such as EDC Las Vegas, Seismic Dance Event, and CRSSD Fest in San Diego, Bleu Clair's infectious energy captivates his audience. Not only has he released originals on Insomniac Records, and records with Matroda, AC Slater, and Martin Garrix's alias Ytram, Bleu Clair has already garnered support from the likes of Tiësto, DJ Snake, Diplo, and more.
Once again joining forces with fellow Indonesian artist OOTORO, Bleu Clair lends his talent to deliver a glistening finished product on"Killer Bee." The house music gem, featuring signature vocals from Chyra, the guys previous collaboration, "Beat Like This," saw its release on Martin Garrix's label STMPD Records — the record was a big success for the pair. Encompassing an assortment of drums, cymbals, and other musical elements, "Killer Bee" is sure to follow in their first collab's footsteps. Through the combination of groovy basslines and sensual vocals, "Killer Bee" possesses the ability to light up the dance floor, while captivating the listener.
Ken (OOTORO) and I (Bleu Clair) go back a few years. I remember when I discovered his music just when I started releasing out my work. "Killer Bee" shows the perfect blend of our visions on creating house music and Chyra's vocals are perfect to fill in the track and give it wide perspective. I played this a couple times of on my summer tour and there were some people asking when will we drop this one. So I am excited to finally release this tune. — Bleu Clair