Jarod Glawe & Rave Republic Release Disco Tune "Dance to the Rhythm ft. Twista & Nazzereene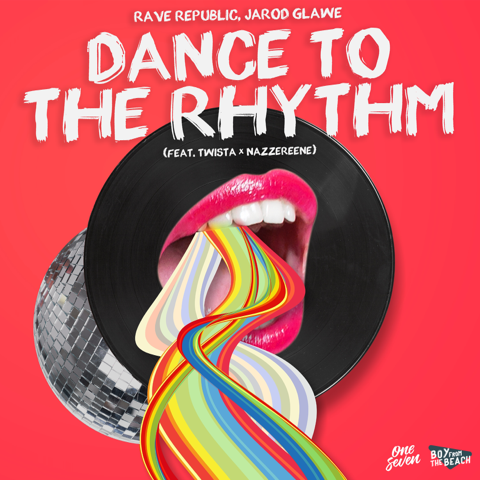 With four releases under his belt thus far for 2022, Chicago producer Jarod Glawe returns with a disco inspired tune titled, "Dance to the Rhythm" in collaboration with Rave Republic and featuring Twista and Nazzereene on vocals. "Dance to the Rhythm" has an anticipated release date of Friday, September 30th across all streaming platforms.  
Two years in the making, rising Chicago producer Jarod Glawe delivers a certified disco banger with his newest single "Dance to the Rhythm."Jarod Glawe enlists Singaporian duo Rave Republic, best known for their singles, "Middle of the Night" and "Rave is Our Religion," Chicago powerhouse rapper Twista known for his massive career spanning over three decades alongside his work with the likes of Kanye West, Mariah Carey, Ludacris, Lady Gaga, Pitbull, among other notable artists and vocalist Nazzereene for a crossover disco tune just in time to ring in the Fall season. 
After years of working with Twista behind the scenes on music production, Jarod Glawe's dream collaboration turned to reality in 2020 when Twista and Jarod came together in the studio to record Twista's part of the track. Two years later, "Dance to the Rhythm" was born in collaboration with the boys of Rave Republic. 
A unique and versatile song from start to finish, "Dance to the Rhythm " is a disco anthem that highlights the evolution and re-emergence of disco, funk, and soul in modern dance music. "Dance to the Rhythm " pays homage to disco and house music found in the 80's and is filled with funky electrifying beats, Nazarenee's soulful vocals and Twista's signature vocal work found throughout. As Rave Republic mentions, "we are honored to be on board with the legendary and notorious Twista and talented producer Jarod Glawe plus having the 'down under' vocalist Nazzereene on board with some hot soothing vocals to make this a disco Diamond record." "Dance to the Rhythm" is catchy, playful and guaranteed to be a hit at the next disco dance party.
"This track has been a dream collaboration of mine for a few years now. We recorded Twista's parts back in 2020, so it feels so amazing to finally have the song out for the world to hear. I feel like this one has a bit of something for everyone because of how versatile and unique the song is. Working with Rave Republic was so fun, they are really talented. Twista has been a great friend too, and I believe is one of the most skilled rappers out there. I hope everyone loves the song as much as we do!" – Jarod Glawe