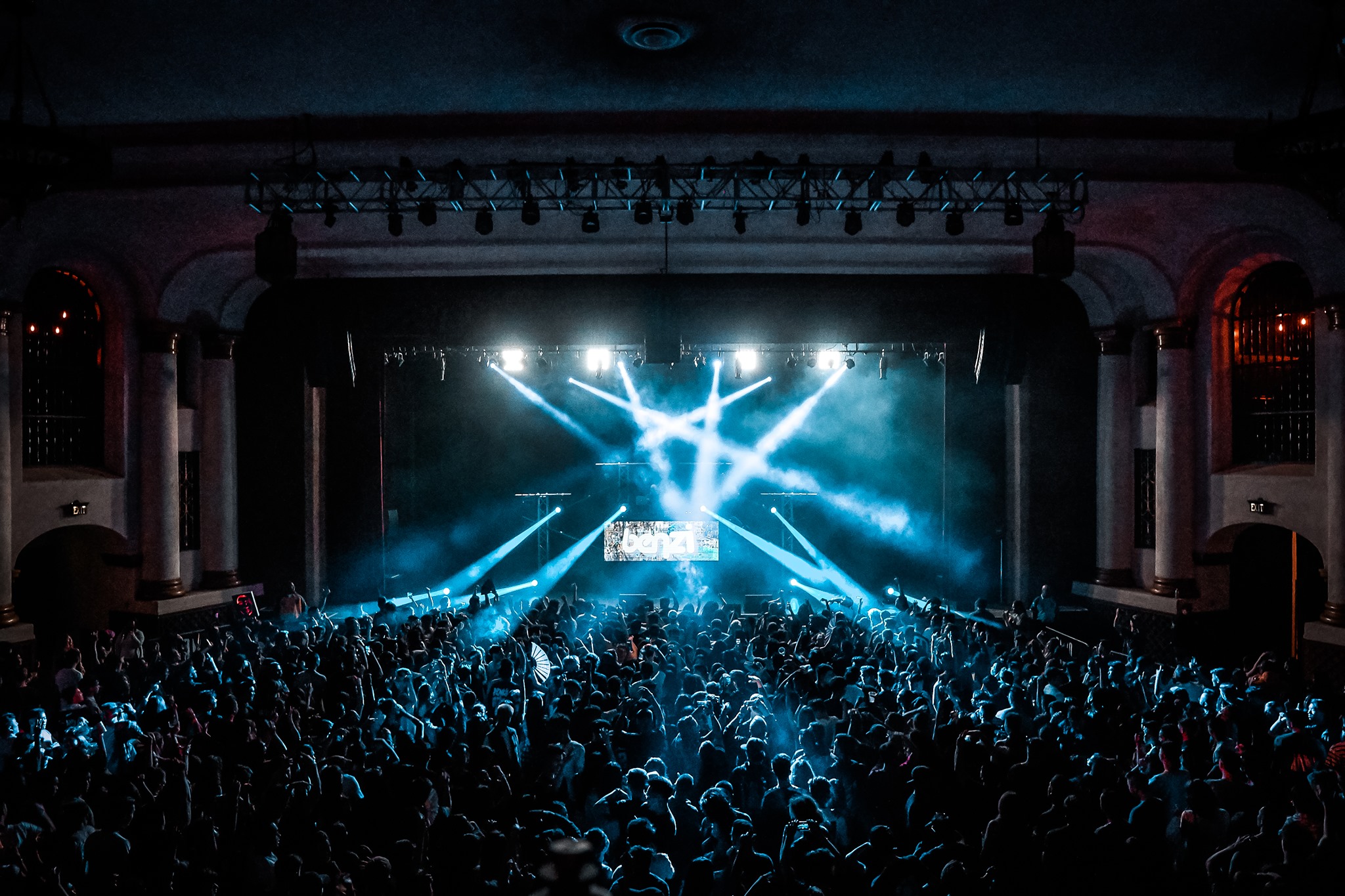 Benzi Presents BANGUERS Show to Los Angeles with CAM GIRL, Friends & Rising Artist Graveheart
On Friday, December 20th, Benzi will be throwing down his first headlining show BANGUERS at revered venue, Avalon Hollywood, located in Los Angeles. He will be bringing special guest Cam Girl, close friends, and a full lineup of supporting acts including: Baylienz B2B Zonii, D-SAB, Karneeg Jabourian, and rising artist, Graveheart.
With Benzi having achieved praise from fans and fellow producers for his Girl Trapz and Get Right Radio series, there is no doubt that this night will be filled with countless 'banguers.' This is not all that's made him a recognizable force in electronic music, he's been half of the well-known duo TWRK with eSenTRIK for years prior, and they have earned success through both original and remixed tracks on Mad Decent as well as Capitol Records. Now, his weekly show, #BANGUERS with BENZI on Sirius/XM radio is going strong, so be sure to listen and prepare for his powerful and heavy set.
Besides the headliners, make sure you check seeing supporting act, Graveheart off your list as her set is anticipated to be filled with a unique blend of Future Bass and Trap vibes to compliment this night full of high energy.
Ciara Graves AKA Graveheart is a DJ and producer originally from the small city of Wilmington, DE. After she left DE to pursue music production at Elon University, her DJ career took off and she went on to open for acts such as: Jesse McCartney, Sean Kingston, Quinn XCII, T-Pain, Aero Chord, and more. Graveheart's most captivating characteristic goes beyond just her wavy blend of Future Bass, Trap, and House for an overall electrifying sound. The crowd can always spot her signature green stuffed bunny present on stage, a staple to her brand. Having recently released a new single with singer/songwriter, Maggie Mulvihill, called "Remember" which is currently racking up streams to date, the audience will have a difficult time forgetting this melodious set and of course, the adorable green stuffed bunny with hearts for eyes.
Support Benzi, CAM GIRL, Graveheart, and the whole crew by getting your tickets here before they sell out.
Photos Courtesy Of Avalon Hollywood, Benzi, and Graveheart Facebook