Armin van Buuren to Release "A State Of Trance 2015" on March 27 via Armada Music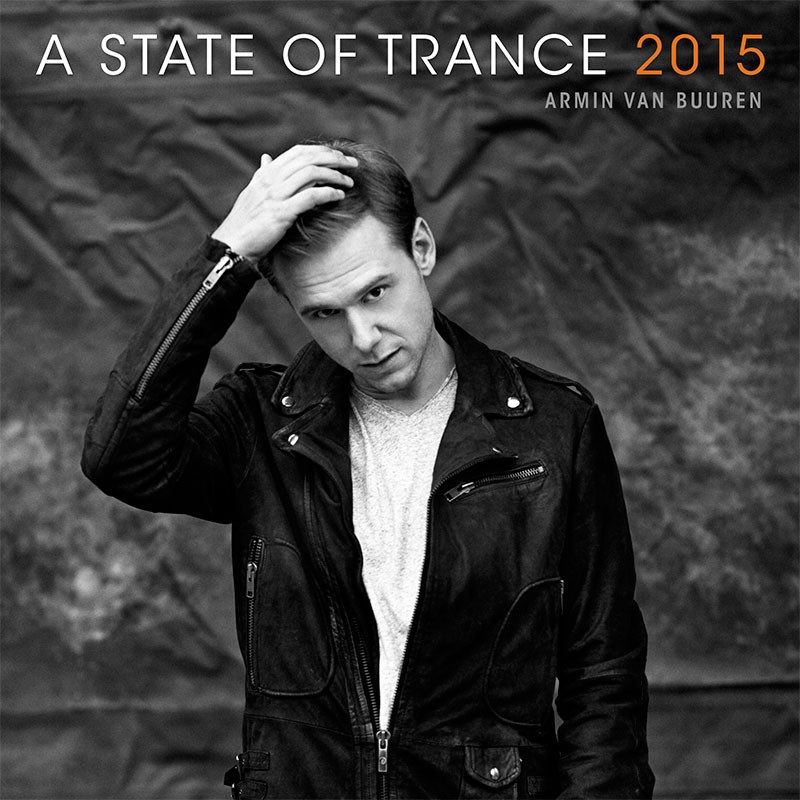 Trance-master Armin van Buuren will release his annual A State Of Trance compilation album, which sets the trends for trance music yearly. "A State Of Trance 2015" will be released through Armin's Armada Music label on March 27, 2015.
The double-disc collection consists of "On The Beach," which is melodic and soothing, and "In The Club," which is intense and uplifting. Fans anticipate the yearly track selection, which tends to incorporate some of trance music's heaviest hitters. Additionally, Armin's annual ASOT mix is released at the start of spring, just in time for festival season and setting the trend for summer.
"On The Beach" this year begins with an Armin van Buuren Intro Edit of Gareth Emery's Remix of "Going Home" from Cosmic Gate & Emma Hewitt. Disc 1 continues with new productions from Protoculture, Orjan Nilsen, Fabio XB & Liuck, ilan Bluestone, Alex MORPH, and Simon Patterson, among others.
Vocalists featured "On The Beach" include Christina Novelli, Victoria Ray, Natalie Gioia, and Matt Adey. Remixers on disc 1 are DRYM, Ronski Speed, and Mike Saint Jules.
The second disc, "In The Club," is a get-up-and-dance mix, which includes bass-friendly trance anthems. Beginning disc 2 is Armin's "Together (In A State Of Trance)," which is the anthem from the recent ASOT 700 events. New productions from Alexander Popov, Andrew Rayel, Eximinds, Jorn van Deynhoven, Craig Connelly, Faruk Sabanci, Allen Watts, Aly & Fila, and more.
Van Buuren appears on "In The Club" with the opening track, a new collaboration with Mark Sixma "Panta Rhei," and a new euphorically elevating vocal gem from Armin van Buuren presents Rising Star featuring Betsie Larkin, "Safe Inside You." Armin also premieres two new tracks under his Gaia alias on disc 2, "Carnation" and "In Principio."
Van Buuren, who was nominated for a GRAMMY award in 2014 for "This Is What It Feels Like" with Trevor Guthrie, is currently celebrating the 700th episode of his globally acclaimed A State Of Trance radio show.
Pre-order "A State Of Trance 2015" on iTunes.

MIX 01 – ON THE BEACH
01. Cosmic Gate & Emma Hewitt – Going Home (Gareth Emery Remix) [Armin van Buuren's Intro Mix]
02. Protoculture – Pegasus
03. Dawn – The Truth We Can't Escape
04. Adam Szabo & Willem De Roo – Looking Back
05. Orjan Nilsen – The Edge
06. DRYM – Calipso
07. Denis Kenzo & Sarah Lynn – Ashes
08. Fabio XB & Liuck feat. Christina Novelli – Step Into The Light
09. Ruben de Ronde feat. Victoria Ray – Dreams Come True (DRYM Remix)
10. ilan Bluestone – Tesseract
11. Moiez & Alina Renae with Mike Shiver & Rapha – What I Need (Ronski Speed Remix)
12. Mino Safy – When The Sun Smiles
13. Eximinds & Yan Space – Atlas
14. Venom One & Tomas Heredia – Moments
15. Canberra & Astrid Suryanto – UP (Mike Saint-Jules Remix)
16. Timmus – Still Alive
17. Alex M.O.R.P.H. feat Natalie Gioia – 4Ever (Dub Mix)
18. Simon Patterson feat. Matt Adey – Time Stood Still
MIX 02 – IN THE CLUB
01. Armin van Buuren – Together (In A State of Trance) (Intro Mix)
02. Talemono – Overload
03. Alexander Popov – Multiverse
04. Andrew Rayel – Find Your Harmony (Driftmoon Stellar Mix)
05. Craig Connelly & Dan Thompson – Welcome To Earth
06. Faruk Sabanci – Albino
07. Fisherman & Hawkins and Gal Abutbul – United
08. Armin van Buuren & Mark Sixma – Panta Rhei
09. Eximinds & Vigel – Handprint
10. Arisen Flame & Driftmoon – Live Your Dream
11. Gaia – Carnation
12. Jorn van Deynhoven – Freaks (Festival Mix)
13. Gaia – In Principio
14. Gai Barone – Mr. Slade (Solarstone Pure Mix)
15. Standerwick & Philippe El Sisi feat. Ana Criado – Magic Light
16. Armin van Buuren presents Rising Star feat. Betsie Larkin – Safe Inside You
17. Allen Watts – Gravity
18. Dan Stone – Proteus
19. Aly & Fila feat. Roxanne Emery – Shine (Club Mix)