Armin van Buuren Best of Armin Only to Celebrate 20 Years of Music at Amsterdam Arena in 2017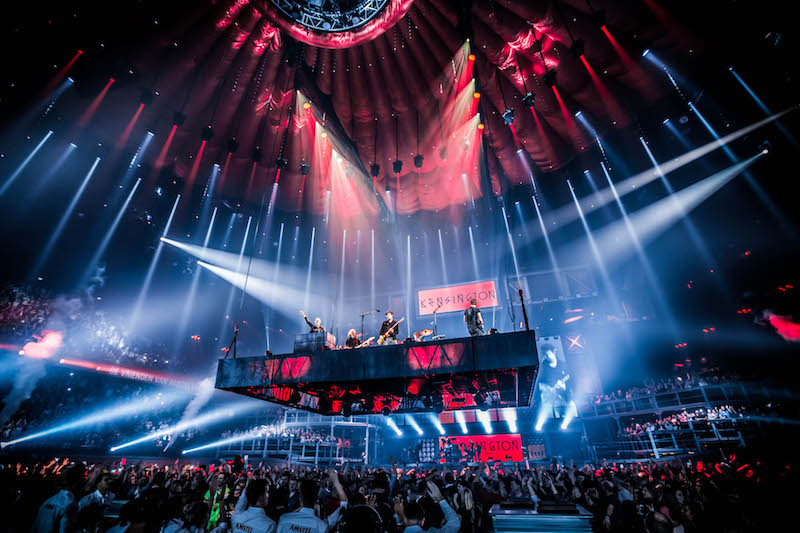 In May 2017, Armin van Buuren will celebrate his 20-year career with a special solo show in his hometown
Armada Music co-founder and trance icon, Armin van Buuren, has announced his most historic solo show to date with the Best of Armin Only. Coming to the Amsterdam Arena in Amsterdam.
Join one of dance music's most famed multi-talent's, Armin van Buuren, for a monumental performance on Sat., May 13, 2017. Following the recent unveiling of the annual DJ Mag Top 100 DJs poll, where Armin placed in the top 5, it was announced that he was a DJ Mag Top 5 for fifteen years running.
Over the course of his 20-year career, van Buuren has made music history on countless occasions in the form of an extensive discography (containing singles, remixes, compilations, artist albums, and year mixes), weekly A State of Trance (ASOT) radio show, Armin Only world tours, and headlining festival and nightclub sets across the world.
With six full-length studio albums under his belt, Armin has so far released the following LPs: 76 (2003), Shivers (2005), Imagine (2008), Mirage (2010), Intense (2013) and Embrace (2015).
Marking another famous first for van Buuren, this milestone event aims to highlight his acclaimed career. Armin reveals:
"This show brings everything together for me. It is a milestone to celebrate the highlights of all these past years: with my beloved fans, in my own country, in the Amsterdam ArenA. It is going to be a night to remember forever."
Following his "something big" announcement, Armin has revealed to his followers through his social media platforms that he will be releasing the latest single from his "Embrace" album, "Make It Right" feat. Angel Taylor. Seeing its official release on Nov. 11th through Armada, "Make It Right" feat. Angel Taylor was released in its original mix, and with remixes from Ilan Bluestone & Maor Levi, Juicy M, and Morgan Page. Listen to "Make It Right" here.
Pre-sale tickets for this one-off event starts on Nov. 24th with registration available for fans now, HERE.
Ticketing details and more information can be found at arminonly.com.
For more information on Armin van Buuren, visit www.arminvanbuuren.com. Follow AvB on Facebook, Twitter, and Instagram.
Featured image: Vrienden van Amstel Live 2016 by Set Vexy