Andrew Rayel Find Your Harmony Miami Hits Mokai Lounge With Special Guests on March 20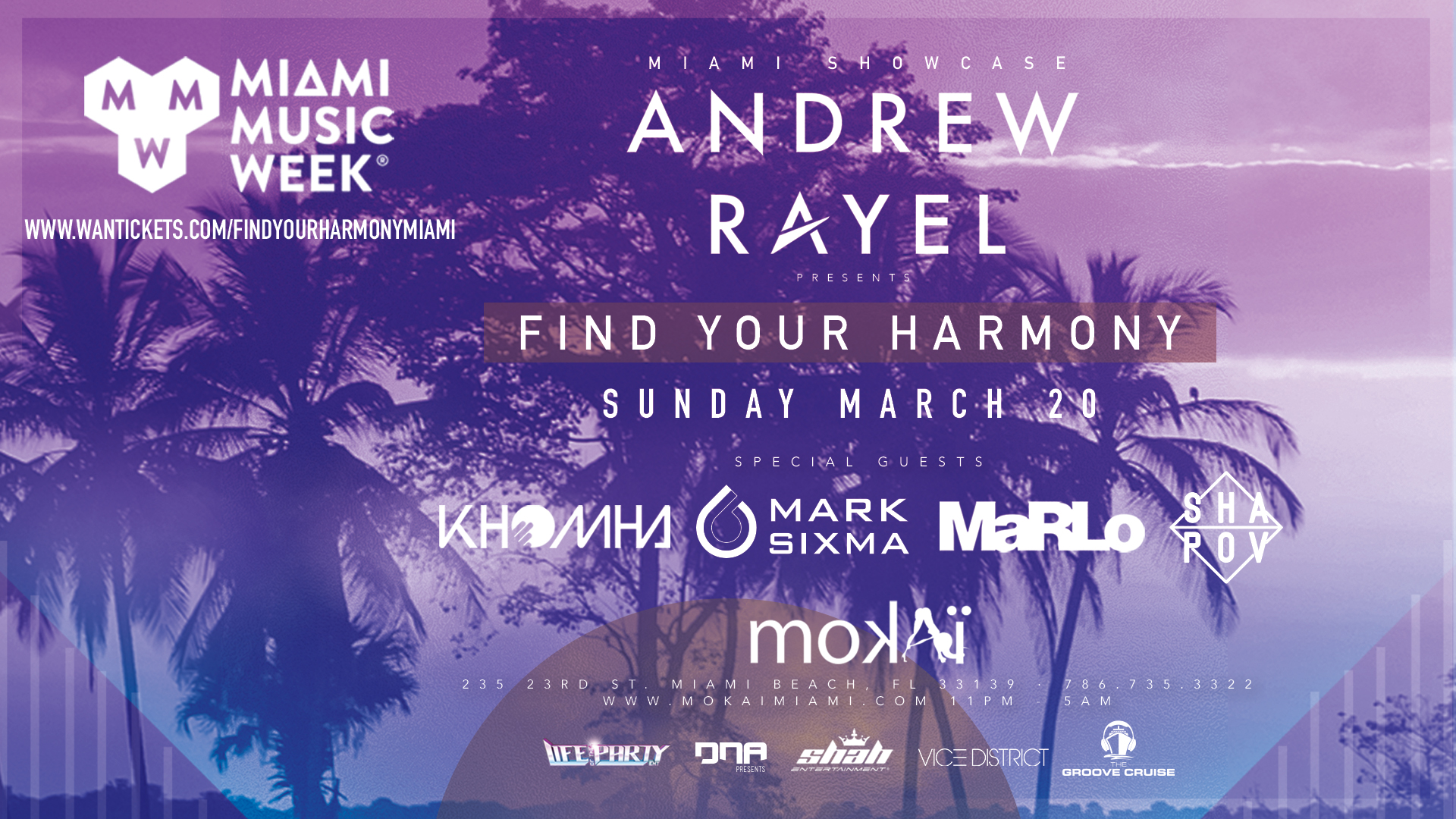 Andrew Rayel Find Your Harmony Miami brings electronic oasis to Mokai Lounge during Miami Music Week (MMW) 2016
Modern day Motzart and world renowned DJ/producer, Andrew Rayel, will be taking over Miami Lounge, Mokai, for a massive Find Your Harmony party on March 20th. This night-long event will last from 11PM until 5 PM, gracing fans with 6 hours of hard-hitting trance hits. He will be joined by none other than, Khomha, Mark Sixma, MaRLo, and SHAPOV, some of the hottest up-and-coming Trance acts. Rayel will also be dominating Ultra Music Festival's, A State of Trance 750, earlier that day. This will be his third year taking part in this staple event.
This 23-year-old Dark Warrior, has experienced no trouble in earning his way to the top of the charts, as he quickly rose from #77 (in 2012) to #24 (in 2014) in DJ Mag's Top 100 DJs. Rayel effortlessly incorporates classical music with the sounds of electronic dance music (EDM), creating unique melodies that have been embraced by some of the top DJs in the world, including Armin van Buuren, Dash Berlin, and Markus Schulz. His newest track from his upcoming 2016 album, Andrew Rayel & Digital X feat. Sylvia Tosun "Winterburn," created an enormous reaction during its debut at Transmission festival in Prague with its infectious bassline. Rayel also revealed the release of another, sure to be hit, "Once In A Lifetime Love," featuring vocalist Kristina Antuna, also from the anticipated album. A release date has not yet been announced.
Andrew Rayel has proved to be a prominent member of the Armada label, and MMW party-goers should expect nothing less than a stellar performance at Mokai Lounge!
Tickets for Andrew Rayel Find Your Harmony Miami are available HERE.