Above & Beyond Take We Are All We Need Tour to Camden, NJ on Feb. 21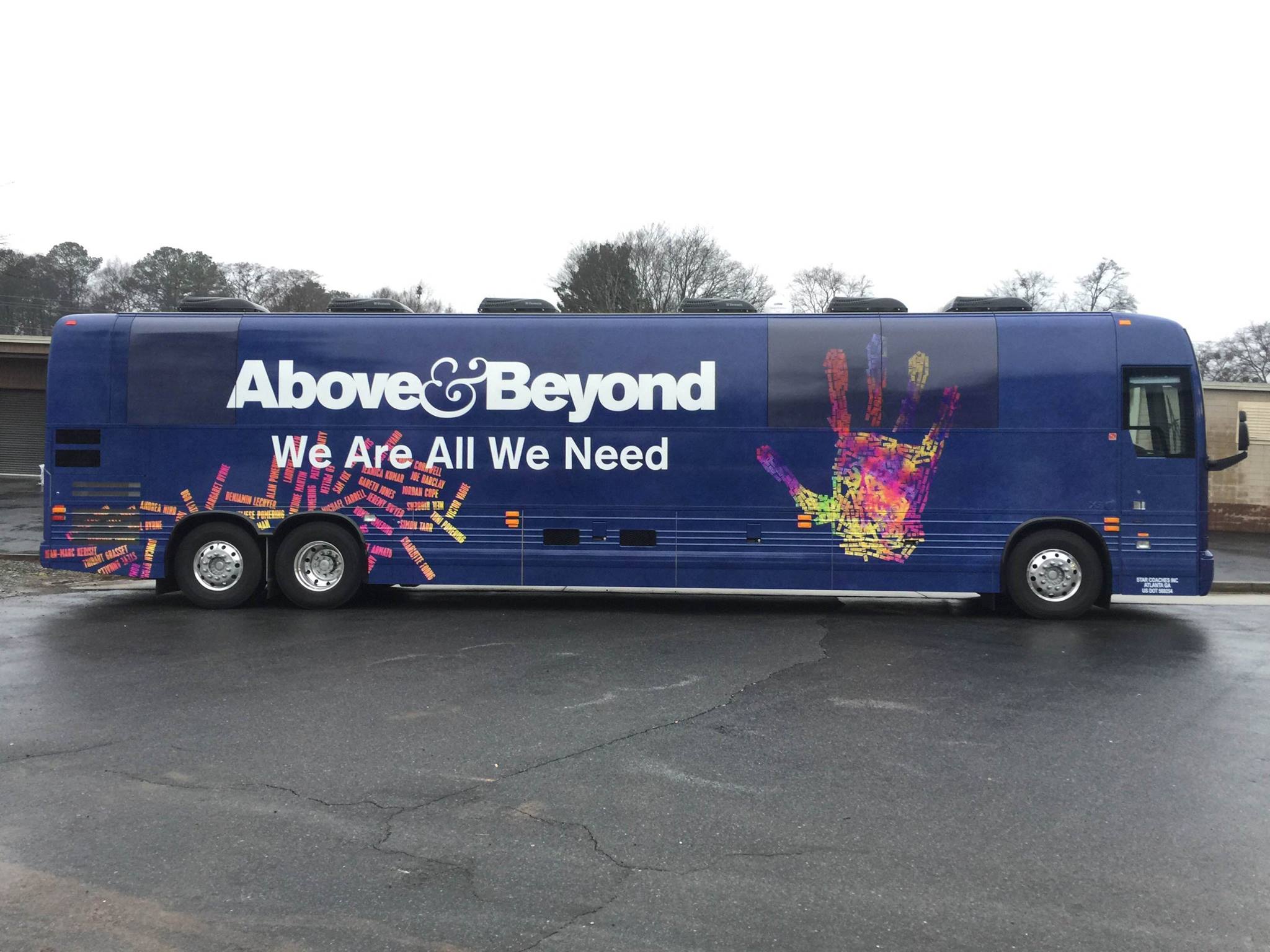 Following their iconic #ABGT100 performance at Madison Square Garden in October 2014, legendary UK-based trio Above & Beyond are heading to the east coast once again. In lieu of the release of their latest studio album, We Are All We Need, which was released January 20 through their Anjunabeats imprint, the group is embarking on an album tour.
Landing at the Susquehanna Bank Center in Camden, NJ on Saturday, February 21, 2015, A&B will be joined by Seven Lions and Lane 8. Tickets are available for the Live Nation event, here.
Fans can expect to hear a slew of classic tracks from the guys, a number of new tunes from fellow label mates, and of course, new productions from the We Are All We Need. The album, which shot to #1 on Billboard's Dance/Electronic albums chart, features vocal collaborations with Zoe Johnston, Alex Vargas, Justine Suissa, and Emma Hayes, among others.
Jono, Paavo, and Tony kicked off the WAAWN tour on Friday, February 6 with a sold-out show at The Forum in Los Angeles with special guests Seven Lions and Mat Zo. Other tour stops include Chicago, Boston, Buffalo, Syracuse, New Orleans, and a double-header in Washington, D.C.
Above & Beyond recently revealed the Miami edition of We Are All We Need, which is slated to take place on Thursday, March 26 during the annual Miami Music Week. Details regarding the lineup, location, and ticket availability are soon-to-be announced.
For more information, a full list of tour dates, or to purchase tickets, visit http://www.tour.weareallweneed.com.