Above & Beyond 'Acoustic II' Released on Anjunabeats/Ultra Music, Debuts at #1 on iTunes Dance Chart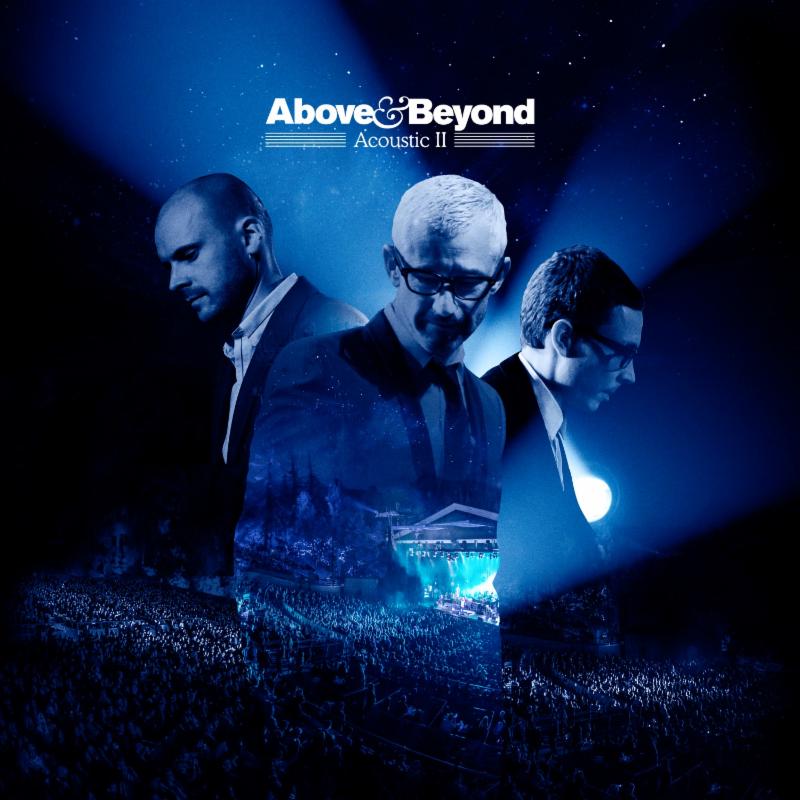 Immediately following its official release on Anjunabeats/Ultra Music, Above & Beyond Acoustic II has debuted at #1 on iTunes
For those familiar with Above & Beyond and their acoustic stylings, it should come as no surprise that the trio has debuted at #1 on the iTunes Dance Chart with their Acoustic II album. The highly anticipated LP was released through their coveted Anjunabeats label under exclusive licensing through Ultra Music.
Following the success and massive critical acclaim for their original Acoustic album and accompanying tour, Above & Beyond decided to re-imagine the concept and get back to the drawing board. Joining Jono Grant, Tony McGuinness, and Paavo Siljamäki on the Above & Beyond Acoustic II album are the original vocalists Zoe Johnston, Justine Suissa, Richard Bedford, Alex Vargas, and Gemma Hayes.
Kicking things off on Acoustic II is an intro with "Hello," which can be heard subtly throughout the opening track. Soothing, goosebumps-inducing, intricately crafted, and passionately assembled, Above & Beyond Acoustic II is a refreshing must-hear among a sea of uniformity.
Acoustic II also sees the return of Richard Bedford on the album's third track, "On My Way To Heaven." Zoe returns on the the next acoustic rendition, "Save Me," the powerful track taken from the group's latest artist album We Are All We Need. Keeping with the WAAWN trend, the album progresses with "All Over The World."
Above & Beyond member Tony McGuinness takes to the microphone for vocals on "Black Room Boy;" proving that he is not just a lyrical man. The LP continues with Above & Beyond favorites "Peace Of Mind" and "Sticky Fingers," which include some additional lyrics in their verses. Johnston's angelic voice elevates listeners on "Alchemy," which eloquently transcends into "Counting Down The Days/Liquid Love."
Justine Suissa—most familiar for her work with Above & Beyond on their OceanLab project—has joined the guys for both the Acoustic II album and tour. Suissa's vocals close the Acoustic II album with a brand new OceanLab release, "Another Chance."
The trio will soon wrap up their Acoustic Tour with two sold-out shows at the Sydney Opera House following 19 shows with more than 65,000 tickets sold. Above & Beyond and their Acoustic Tour brought an 18-piece band to some of the world's most renowned venues such as the Royal Albert Hall, The Beacon Theatre, The Hollywood Bowl, The Greek Theatre, The Chicago Theatre, and more. Read more about the sold-out Above & Beyond Acoustic show at The Beacon Theatre where we joined the group for an unforgettable showcase, below.
Above & Beyond Acoustic Serenaded The Beacon Theatre for Three Consecutive Nights
Forever changing the way electronic music is perceived, Above & Beyond are a creative force that continues to shatter all of the stereotypes that surround dance music. Their emotional dance music creations, which convey love, loss, and redemption, often leave listeners speechless and in awe. Between the breathtaking vocals, euphoric and uplifting melodies, soothing basslines, and elegant undertones, Above & Beyond has mastered their craft, which is a testament to their true longevity. Breathing new life into the classic creations that made Above & Beyond famous, their acoustic variations are transcendent, inspirational, and revolutionary for dance music as a whole.
"With the first acoustic album, it was guitars, piano, strings and vocals that were the bare bones of what we were working with," adds band member Paavo Siljamäki. "This time around we thought: 'what other kinds of things can we do?' So brass is a really big player on Acoustic II. We added a lot of John Barry-esque brass horns. And we wondered what interesting things we could do with the voices, so there are a lot of choral and bigger vocal arrangements than on the first one. Really, this album is standing on the shoulders of the first one. If we'd have tried this then, it would have been overwhelming and too much for us to do."
Above & Beyond Acoustic II is available on iTunes, HERE.