10 Reasons to Buy Tickets to EDC NY 2015 Before It's Too Late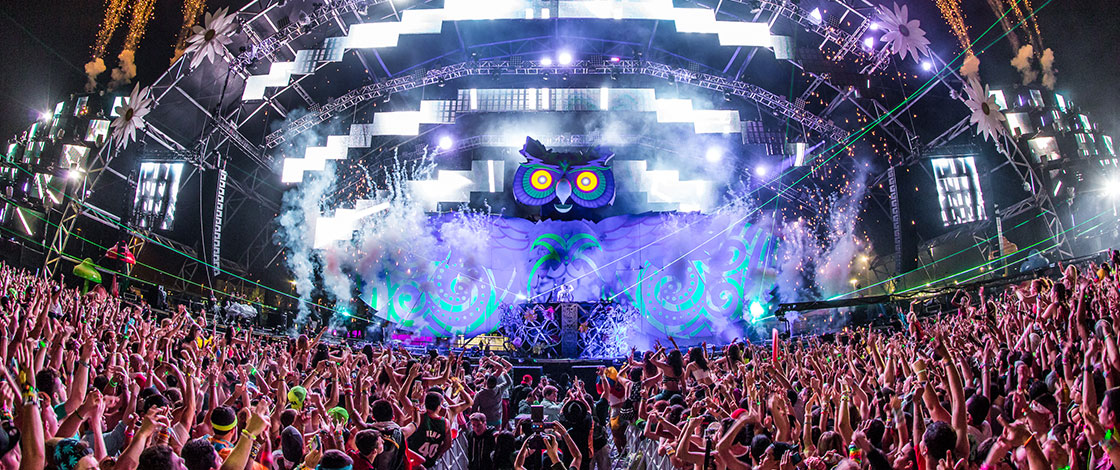 The massive and diverse lineup
This year's lineup is just as diverse as it is massive. The 2015 EDC NY experience will include performances from trance titan Armin van Buuren; radio-famed DJ gone Emporio Armani model, Calvin Harris; techno legend Carl Cox & friends; the diverse talent, Eric Prydz; the two-time DJ Mag #1, Hardwell; the atmosphere transformer, Kaskade; "Animals" creator, Martin Garrix; and the iconic GRAMMY-Award winning DJ and producer, Tiësto, just to name a few.
Home of NY Giants and NY Jets
Making its grand return to MetLife Stadium for the third time and second consecutive year, EDC NY heads back to the home of the New York Giants and New York Jets. Both legendary NFL institutions, Insomniac creates a true New York experience with EDC as the carnival spreads across the stadium and its surrounding space. With plenty of room between stages, no noise interference, and a multitude of stages, MetLife Stadium is a great spot for the New York edition of the Electric Daisy Carnival.
Returning for the 4th edition
It's been four years since the inaugural edition of Electric Daisy Carnival New York. Home to over 100,000 partygoers over the weekend's course, each year keeps improving even more than before. From the stellar lineups, multiple stages, interactive entertainers, carnival rides, light shows and pyrotechnics, fireworks, and all of the headliners (YOU), the EDC experience offers something for everybody.
Kinetic Field anticipation
Last year on the road to Las Vegas, Insomniac brought the notoriously giant blue owl Kinetic Field stage to New York following its debut in Sin City in June 2013. The Kinetic Cathedral made its debut at the Las Vegas Motor Speedway in June 2014 and made its way to EDC Orlando this past November. If keeping with the trend, attendees can anticipate the NY debut of the Kinetic Cathedral.
The slew of carnival rides
The Electric Daisy Carnival includes a slew of carnival rides onsite for attendees to enjoy. From the massive Ferris wheel overlooking the festival grounds, to swings, to merry-go-rounds, to bumper cars and so much more, EDC is set to bring out the inner kid inside of you with its magical and magnetically spirited partygoers. The carnival atmosphere is truly an enchanting enhancement to the already massive music festival.
Memorial Day Weekend
This is the fourth consecutive year EDC lands in NY on the road to Las Vegas. Each year, the carnival has taken place during Memorial Day Weekend. What better way to celebrate MMW than with a full-blown festival at MetLife Stadium? With the annual two-day MMW affair, you've got your weekend plans laid out for you. The hardest decisions you'll have to make over the holiday weekend are which DJs you'll want to see next.
It's a cultural melting pot
New York is already a cultural oasis so it's a guarantee you'll meet like-minded festivalgoers from all over the world. Whether traveling for the event itself or just moving to the area, you'll have the opportunity to bond with friends, both new and old, while you're at EDC NY.
The artistic and whimsical displays
Creativity, art, and imagination are strongly enforced at Electric Daisy Carnival. Insomniac Events and CEO Pasquale Rotella bring an enchanting experience EDC. The culmination of artistic structures, live dancers and interactive entertainers, circus acts, and carnival acts scattered across the festival grounds make the festival experience a truly unparalleled one.
RPM/Pacha NYC
Having joined forces with RPM/Pacha NYC from the very first EDC NY, Insomniac linking with the global brand and Manhattan mega-club was sure to never be a disappointment. Pacha has been serving stellar lineups and memorable nights to NYC for nearly nine years now. The number of DJs to grace the booth at 618 W46th St with their presence is astounding, which makes their contribution to the NY edition of EDC a must. Pacha NYC has continued to host DJ legends, breakout artists, and celebrities who come to party for nearly a decade, so why wouldn't EDC NY include the nightlife staple.
YOU are the headliners
Insomniac Events CEO, Pasquale Rotella, emphasizes that the festival attendees are the headliners who create the ultimate experience for each other at the annual event. He has consistently encouraged creativity and has said that, "it's your own creativity that helps breathe life into each festival." Rotella has also said that; "We want to create something truly different; a colorblind world of make-believe. A place free of judgment where you can wear whatever you want, dance however you feel and just be present. We want to take you on an adventure to places you've never been, and we hope that you take a piece of the world we create together back into your daily life."
Purchase your tickets for EDC NY 2015, here.