Win A Marquee Las Vegas Experience For Two From Sept. 18-20 With Dash Berlin, Benny Benassi, Audien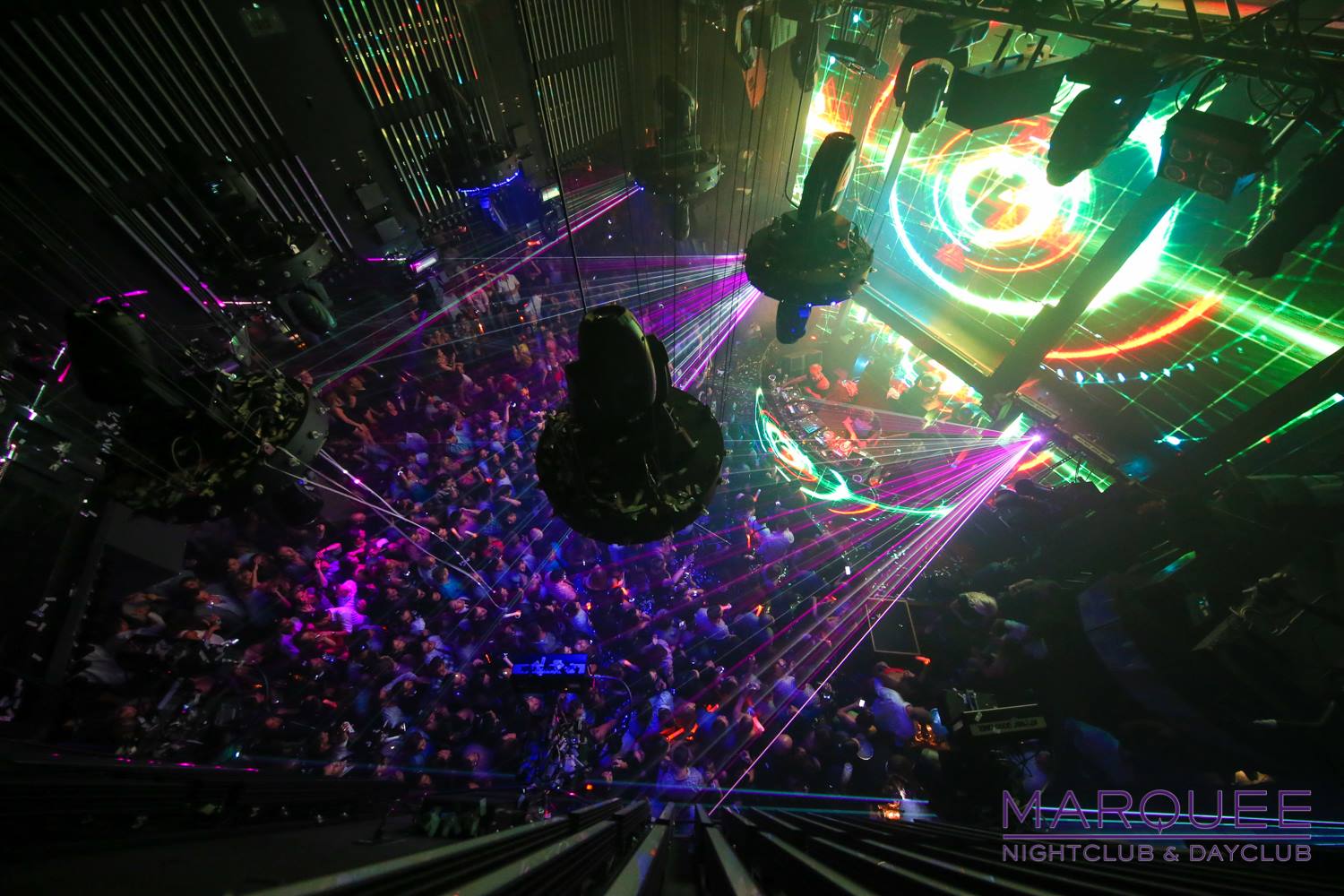 The Nocturnal Times has partnered with Marquee Las Vegas to offer one lucky night owl a one of a kind Las Vegas clubbing experience. How would you like to win two wristbands, which will earn entry into both Marquee Nightclub and Dayclub over the course of the weekend.
From Friday, September 18 through Sunday, September 20, leave your plans in our hands! We're giving away a full weekend experience, which includes your full entry to the two premier venues at The Cosmopolitan of Las Vegas.
DJ talent slated to soundtrack the Sin City weekend includes: Savi, Dash Berlin, Benny Benassi, and Audien.
This giveaway includes entry to five (5) events over the course of the weekend, which will take place at Marquee Nightclub and Marquee Dayclub. Here's what this Ultimate Las Vegas clubbing experience giveaway includes:
On Friday, September 18, Savi hits Marquee Dayclub (tickets here), while emotional dance music at its finest will be provided by Dash Berlin at Marquee Nightclub. The dance master has an extensive discography, which consists of highly successful solo productions, collaborations, and three studio albums (The New Daylight, #musicislife, and We Are [Part 1]). Tickets for Dash Berlin at Marquee Nightclub on 9/18 are available HERE.
Saturday, September 19 brings a daytime set from Dash Berlin at the Dayclub. Frolic poolside for an uplifting outdoor showcase from the dance music veteran. Familiar to many for his euphoric signature sound, Dash Berlin's sets always encompass a sense of unity through meticulous track selection and positivity. The extensive catalog of Dash Berlin includes hits: "Till The Sky Falls Down;" "Man On The Run" with Cerf, Mitiska and Jaren; "Waiting" feat. Emma Hewitt; "Never Cry Again," "World Falls Apart" feat. Jonathan Mendelsohn; "Fool For Life" feat. Chris Madin; "Somehow" with 3LAU feat. Bright Lights; and "Here Tonight" with Jay Cosmic feat. Collin McLoughlin. Tickets for Dash Berlin at Marquee Dayclub are available HERE.
Join Benny Benassi in the evening for a DJ set from the iconic electronic dance music (EDM) heavyweight at the nightclub. . Benassi is responsible for some major dance classics, including his smash hits "Satisfaction," "Cinema" feat. Gary Go, "Close to Me" feat. Gary Go, and his recently released "Paradise" feat. Chris Brown. Tickets for Benny Benassi on 9/19 are available HERE
Close out your Las Vegas nightlife getaway with GRAMMY Award-nominated DJ/producer Audien, who will dominate the Dayclub on Sunday, Sept. 20. Audien has had a whirlwind of a year seeing major releases and a successful Lady Antebellum collaboration ("Something Better"). Popular single releases from the 23-year-old US-based talent includes "Insomnia" feat. Parson James, "Serotonin" feat. Matthew Koma, "Iris," "Wayfarer," and "Circles" feat. Ruby Prophet, among a slew of noteworthy remixes. Tickets for Audien at Marquee Dayclub are available HERE.
*Contest ends on Thursday, September 17 at 2 p.m. PT.
Tickets for the events included in this giveaway in addition to The Cosmopolitan of Las Vegas nightlife event calendar can be found HERE.