The Sound of Q-Dance Returns to Mysteryland USA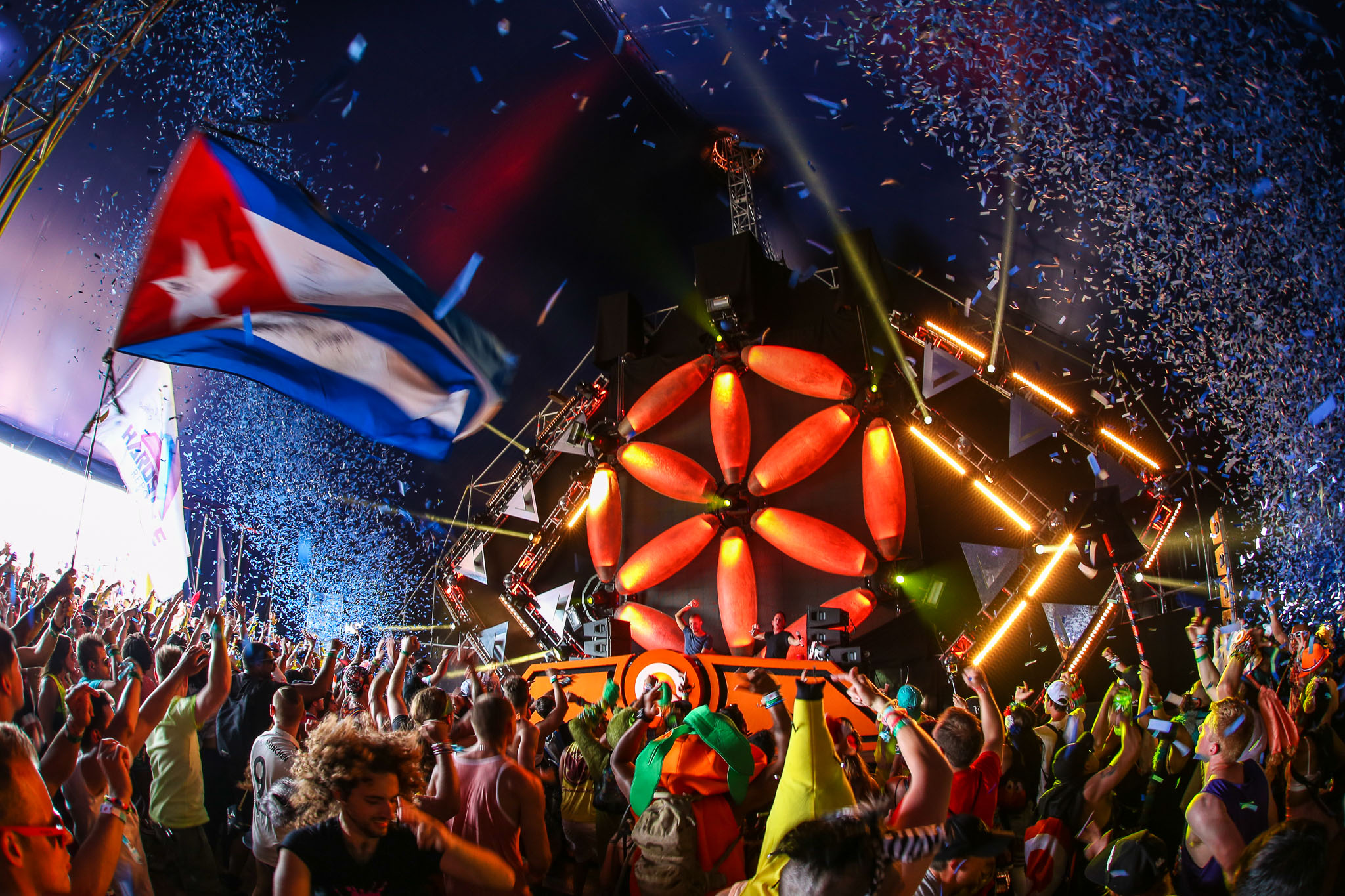 Returning for the second installment of Mysteryland USA, The Sound of Q-Dance will deliver the latest and greatest in hardstyle, showcasing numerous acts that attract thousands of attendees.
Fittingly taking place at the home of Woodstock '69 at Bethel Woods, NY, the Q-Dance stage is an unarguable staple at all Mysteryalnd events. Incorporating pyrotechnics, fireworks, confetti showers, likeminded partygoers, and a uniquely energetic soundtrack, The Sound of Q-dance offers an enchanting array of lightshows, stage designs, and originality.
Partygoers will have the opportunity to immerse themselves in harder styles of dance music, The Sound of Q-Dance is making the first of its stops on its 2015 North American tour. Q-Dance will include DJ sets from genre icons Frontliners, Noisecontrollers, and Bass Modulators as well as newcomers Audiofreq and Mekanikal.
Prepare for The Sound of Q-Dance at Mysteryland USA with a customized playlist, which features artists included on the bill this year.

Q-Dance and WAVO have teamed up to bring one lucky fan the opportunity of a lifetime to play The Sound of Q-Dance stage at Mysteryland USA 2015. Vote for your favorite act to be granted this one in a lifetime opportunity, here.
The Sound of Q-Dance lands at Mysteryland USA on Saturday, May 23, 2015.
For more information about Mysteryland USA and to purchase tickets, visit http://mysteryland.us.
Photo credit: heidiefocuss for Mysteryland.us