The Nocturnal Times Exclusive Interview: Ben Gold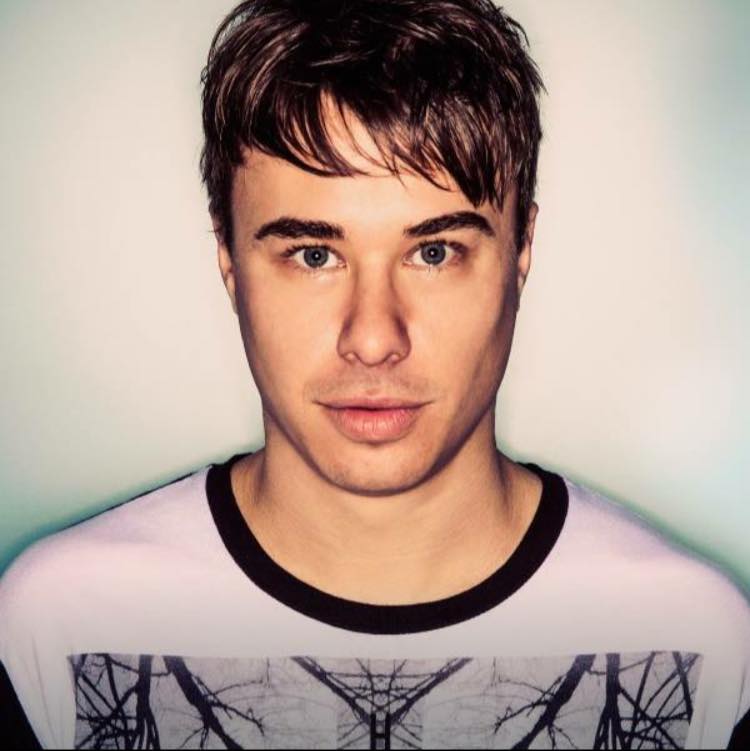 Ben Gold sat down with The Nocturnal Times during A State of Trance (ASOT) at Ultra Music Festival on Sunday, March 20, 2016
Miami Music Week was nearing its end as ASOT returned to the Ultra Megastructure to celebrate its 750th episode. Included in the milestone lineup was none other than DJ and producer Ben Gold. As the winner of the official ASOT 750 anthem contest, Ben Gold's "I'm In A State Of Trance" was selected among all other submissions, which is why he was an absolute must for the annual Miami edition of ASOT at Ultra Music Festival.
No stranger to electronic music, Ben Gold has been DJing and producing for more than ten years. We had the opportunity to touch base with Ben Gold and discuss how he first got his start in the scene, his recent releases (including the official ASOT 750 anthem and "Vindicta" collaboration with Standerwick), his 18-month and five year plans, and much more.
THE NOCTURNAL TIMES: How and when did you begin exploring dance music? Did you start out as a DJ or as a producer?
BEN GOLD: It all began when I was in my last year of school and I went to Ibiza with my friend and his family. He wasn't old enough to get in anywhere, but we managed to get into a couple of places. We spent most of our time on Cafe Del Mar and Mambo and Sunset Strip, checking out Carl Cox, Pete Tong, and Judge Jules. That's when I first got the bug for it! So, when I went home, my first Christmas present was a set of turntables, Gemini actually. A year after I went straight into the studio with an engineer and then we made a couple of tracks. A year after that, I wanted to get more hands on so I bought Logic 5.1.1, ages ago, and I just started learning. That's how it all started and I kind of never even looked back since!
How long ago was that?
BEN GOLD: That was actually about ten years ago already!
Miami Music Week is once again upon us. What do you look forward to most about Miami each year and do you tend to have any rituals when you return each year?
BEN GOLD: You know what, this is the first year in the last three years where I'm not doing the entire week. The last three years I came here, I did the whole week. This year, I'm actually on a vacation with family in Orlando and we took two weeks out of all of our busy lives, which is really nice. It just so happened to b conveniently be wrapped around Miami Music Week. It's always nice to check out other DJs sets. Of course, this is also the place to bump into people and chat and hand out. When Ultra came in, it was something that I had always wanted to play. I literally flew into Miami this morning, and shortly after this I'll be flying back to Orlando to head over to Disney World, the Magic Kingdom of all places! Can you believe that?
Wow, ASOT and Disney World in the same day?
BEN GOLD: Oh yeah, isn't that great? Two of the happiest places on Earth!
You've just finished your set at the Ultra Megastructure. What can you share about your ASOT 750 experience?
BEN GOLD: It was really good! I honestly really did enjoy myself. The crowd was growing as the set went on. I played at 1 pm, but I certainly felt the energy grow, and the numbers grow. We made some great memories together, the crowd and I. I purposely held off on some of the tracks until the end just because I was really feeling that connection with the crowd. Let's do it again next year, yeah? Armin?
With "I'm In A State Of Trance" as the official anthem for ASOT 750, did you feel any added pressure from this? How did this come about and did you expect such acclaim?
BEN GOLD: I always wanted to do it, but I just never had the studio time in the last few years to actually get it done because I was touring. I did have the time this year. I remember I was in a hotel and I laid the chords down. I started doing it in bits and pieces: I laid the chords down, the sound design, melodies, bass lines, and that's when the real hard worked kicked in. Getting the arrangement and structure right, and getting the vibe right was the next task because I wanted it to represent millions of fans around the world. So, I can definitely say I wrote it from the heart, 100 percent, but I also really thought about what I was doing and made sure that I included as many elements as I could that I knew everyone would really enjoy. I also made sure that I made an anthem that had never been done before.
It came out great! How was your anthem officially chosen?
BEN GOLD: You know what? I started it and then I found out afterwards that there was a competition going on and I needed to meet a deadline. I suck at deadlines. I later sent a clip over to Armin and he thought it sounded really cool. I submitted it through the channels and then found out later that I had won. I had no clue beforehand whatsoever and it was super nerve wrecking! I absolutely love playing it in every set
Last month you released your "Vindicta" collaboration with Standerwick. What was it like to work alongside Standerwick and what can you share about your experience creating the track?
BEN GOLD: I haven't done that many collaborations, but notably those alongside Gareth Emery. The one with Standerwick was very much the same. We started it in his studio and we finished it in mine. After sharing files in DropBox, we kind of got it together after two days in the studio together after that. We got in the studio after that to do the final mix. He's so talented and I've really learned so much him. He's got so much energy and emotion at the same time. On top of that, he's probably one of the nicest guys in the industry. We actually wrote it last July and finished it in July. We had a good six months of road testing it out before it was signed to A State of Trance. I would love to do a follow-up.
You're embarking on with Protoculture. What can you share about the upcoming tour?
BEN GOLD: Well, it's a seven date tour. We'll be hitting up Los Angeles, San Francisco, Texas, Buffalo, and New York. I'll finish the tour with my first official solo open to close show in Montreal, which I'm super excited about. I like to play a lot of new mash-up's and music. I have one weekend at home once I get home this weekend before I go to India and then straight to America. So, I hope that I have some time to finish up a few bits. It's kind of hard to produce on the road because I work best when I have my own environment. I like to have my own chair and TV where I can watch sports if I want to, while I work. It's a more relaxing environment and that's definitely when I make my best music. I always want to keep my sets fresh and different from the last.
Where do you see yourself professionally and personally five years from now?
BEN GOLD: You know, I actually have an 18-month plan and a five year plan. You have to have that! I want to develop as an artist. Obviously, the business model of being a DJ at a certain level has to be on point. There's always stuff to learn and I'm always up for critique and feedback. I've got a great team around me, especially with the guys at Armada Music. I've got a really good agent and my manger is awesome. So, together we'll move forward and hopefully create some magic!