The Chainsmokers "I Love U" Sees Electrifying New Isaac Palmer Remix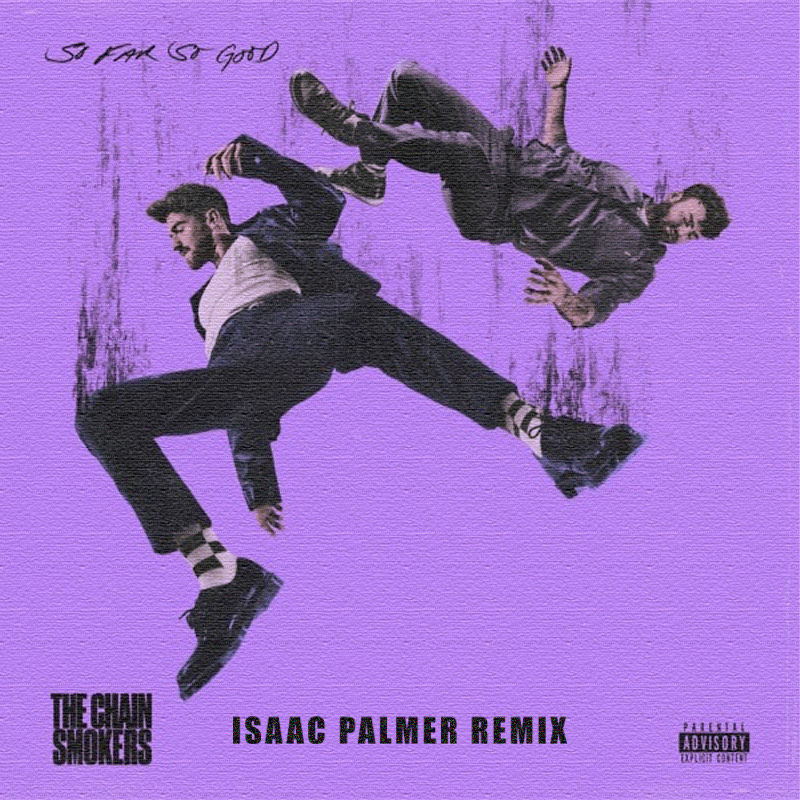 Following the release of their latest album, So Far So Good, The Chainsmokers dropped one of the LPs newest singles, "I Love U." Rising electronic producer and DJ, Isaac Palmer, has stepped up to the plate to provide a brand new remix of "I Love U," breathing an electrifying new bolt of energy into the track.
According to the breakout talent, Isaac Palmer, he reached out to The Chainsmokers and was given the opportunity to remix the record. After the creative juices were flowing, Isaac ended up coming up with many different versions of "I Love U." Following several different renditions and experimenting with various sounds, Isaac Palmer is looking forward to dance fans hearing his final interpretation of the song. The Isaac Palmer remix of "I Love U" is available now, (June 24), on YouTube, SoundCloud, and as a free download, HERE.
"I had so much fun doing this! The remix happened after I listened to the guys's new album. I sent Alex an email and asked if I could try to remix one of the songs! He's awesome and gave me an opportunity to give it a shot! I got a hold of the stems and went to work. I made so many different versions and had a lot of fun with it. I loved experimenting with Drew's vocals and I feel like it turned out pretty sick! Hope you guys enjoy." – Isaac Palmer 
The 21-year-old from midwest Indiana, USA, first started his musical journey at the early age of 12 when be began by playing classical piano. Isaac later became inspired by Calvin Harris — and that's when his exploration of electronic dance music (EDM) began. Born with numerous medical challenges, music became Isaac's number one outlet. Becoming a major motivation and determination to put all of his time, energy, and focus into music production & DJing,   by 2016, Isaac's hard work became recognized as he charted No. 1 on Spinnin' Records Talent Pool. 2016 was also the year Isaac and Dutch DJ/Producer Tony Junior's friendship grew into a strong brother-like bond.
By the time Isaac was 17-years-old, he earned his spot on the lineup of North Coast Music Festival in Chicago; playing among artists such as Don Diablo, Deadmau5, and Post Malone. He's since garnered support from the world's top DJs, including Afrojack, Dimitri Vegas & Like Mike, and Blasterjaxx, as well as playing at notable club venues and festivals such as Mysteryland, Sound Bar Chicago, Electric Hotel, and more. 
Listen to The Chainsmokers – "I Love U (Isaac Palmer Remix)" here: