Super8 & Tab With 7 Skies Release 'Rubicon (The Remixes)' on Anjunabeats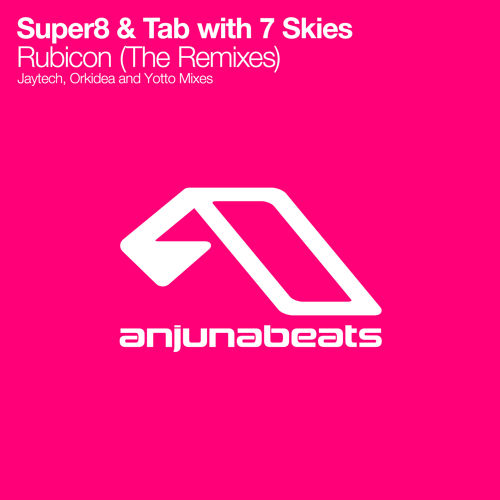 Trance titans Super8 & Tab are back at it again—this time with 7 Skies. The Finnish trance wizards teamed with 7 Skies for their 'Rubicon' collaboration on Anjunabeats, which was released last October.
The conglomerate has joined forces once again for the release of Rubicon (The Remixes), which includes new variations of the already explosive track.
Jaytech delivers a stellar edit of 'Rubicon,' followed by a trancier rendition from Orkidea. A deep house portrayal of 'Rubicon' by Yotto is the third new remix included on the Anjunabeats EP.
'Rubicon' is included on Super8 & Tab's latest studio album Unified, which was released on October 27, 2014, also through Anjunabeats.
Seeing its worldwide debut during Above & Beyond's #ABGT100 live from the world's most famous arena, Madison Square Garden, "Rubicon" was instantaneously a surefire hit.
Purchase 'Rubicon (The Remixes)' on Beatport.
Preview the Jaytech Remix of Super8 & Tab & 7 Skies 'Rubicon':