Sunnery James & Ryan Marciano Sexy By Nature Returns to Governors Club NY on Aug. 14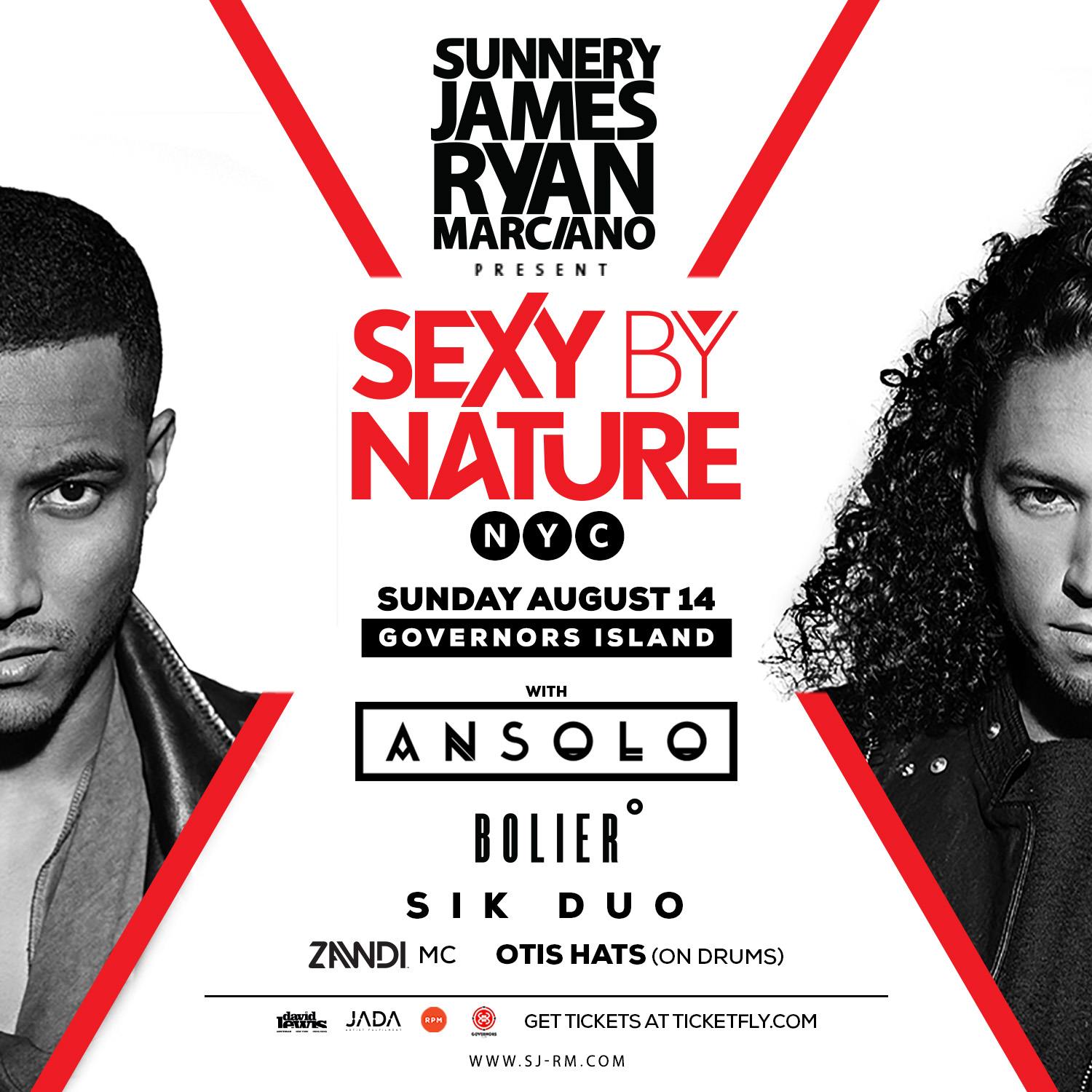 Sunnery James & Ryan Marciano return to Governors Club NY for their latest edition in their Sexy By Nature series
Dutch DJ and production duo, Sunnery James & Ryan Marciano, are slated to make their long-awaited return to New York City on August 14, 2016 as the duo brings their Sexy By Nature event to Governors Club NY.
Joining the powerhouse duo for Sexy By Nature are Ansolo, Bolier, and Sik Duo.
The event space, which was revamped before the start of the season last year, offers breathtaking views of Manhattan from Governors Island. Fully equipped with sand, palm trees, thousands of likeminded party-goers, and an unforgettable soundtrack, there's no place you'd rather be on Aug. 14th than at Sexy By Nature with SJ&RM.
Radiating energy with each of their performances, SJ&RM have become familiar to electronic enthusiasts for their soulful, electrifying, and tribal, signature sound. As one of the world's most prominent DJ duos, Sunnery James & Ryan Marciano have built a notable discography over the course of their career, which consists of numerous productions and memorable remixes.
Sunnery James & Ryan Marciano Sexy By Nature NYC at Governors Club is presented by RPM Presents.
Tickets for Sunnery James & Ryan Marciano Sexy By Nature at Governors Club NY on Aug. 14th are available HERE.