Sander van Doorn on Bounce Boat NYC on the Sea to Electric Zoo on July 9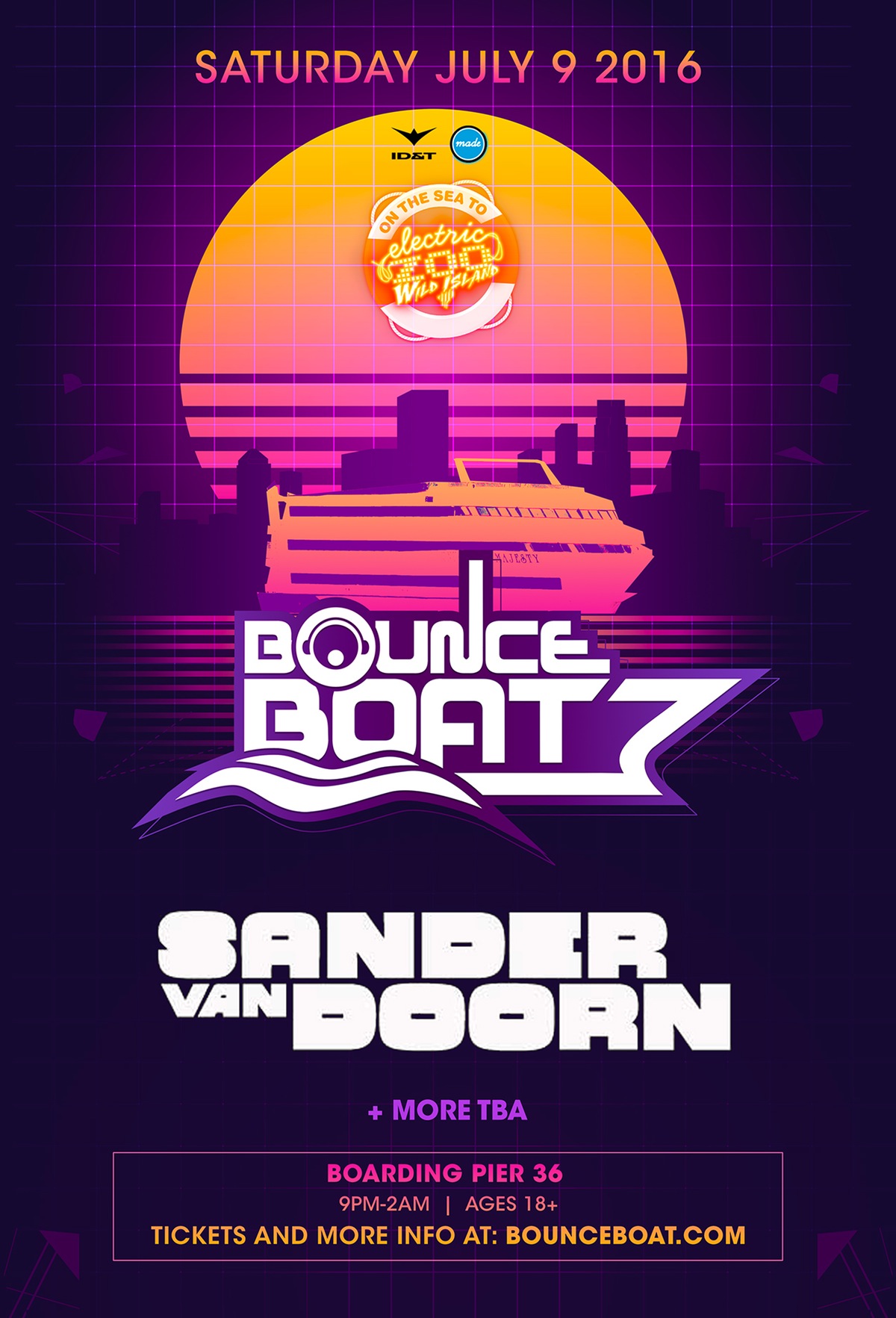 Get ready to sail away with Sander Van Doorn on NYC's Premier Dance Cruise, Bounce Boat On the Sea to Electric Zoo on July 9th, 2016
The Dutch superstar DJ and producer will be taking over the massive 40,000 sq. ft yacht for a special edition of Bounce Boat On the Sea to Electric Zoo. The boat will be featuring top of the line production, to ensure guests receive a full festival experience while sailing the Hudson River.
1,000 party goers can enjoy 6 bars, multiple balconies and a rooftop lounge while listening to one of the best electro house/progressive house/trance DJs in the world. Sander brought in the new year with "Cuba Libre," a unique house track with a Latin flare, a different sound from his past tracks, reshaping the idea of what dance music can be. His ability to create electrifying tracks within different genres has kept fans on their toes, as they anxiously wait to see what he will do next. Just in time for festival season, Sander has remade Olive's mega classic track, "You're Not Alone," a techno masterpiece which was released only a couple of weeks ago on June 14th.
With such a range of talent and variety of tracks, Sander Van Doorn is sure to put on a show to remember, right in the middle of NYC's Hudson River. The party is 18+ to attend, but 21+ to drink. Boarding will begin 9 PM at Pier 36, and the yacht will set sail at 10 PM. Don't miss out; tickets are going fast, so grab them now – HERE.