PAROOKAVILLE 2024 Starts Advance Sales For Campsite Upgrade, Presents New Features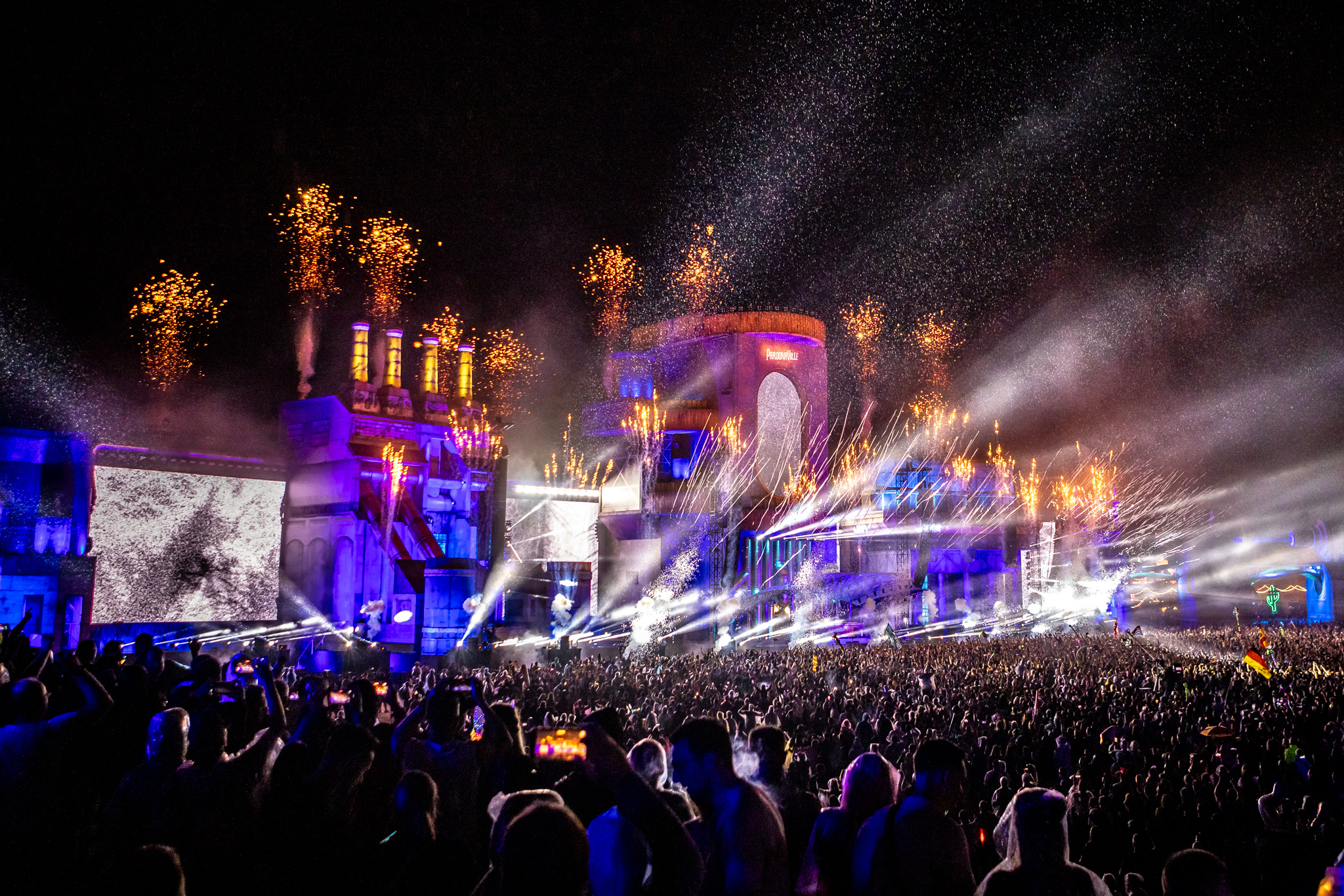 The eighth edition of PAROOKAVILLE, Germany's largest Electronic Music Festival, is coming up next year from July 19th to 21st at the Weeze Airport in Germany's Lower Rhine region. Official advance ticket sales for all categories begin at 12 noon CET on Sunday, October 1st, 2023. The unique Parookaville experience is inseparably linked with the gigantic campsite with 45,000 residents that's set to receive a major upgrade for 2024.
"For 2024, the first thing we will tackle is the campsite. Our guests' wishes continue to develop, so we have added new categorieswhile maintaining the Base Camp in the manner so many thousands of Citizens love it and want it to remain. Our new Early Arrival option for Wednesday afternoon is a win for all of our campsiteguests! It offersour ultrafansthe opportunity to book the best spots for a small fee and makes arriving easier for everyone by spreading it over two days. The sanitary facilities this year didn't always meet the quality demands of everyone, so next year there will be more stations and back-up contingencies. I'm sure we've achieved a small campsiterevolutionhere, also by keeping our prices consistent."- Bernd Dicks (co-founder and Managing Director of Parookaville GmbH)
Since the City of Dreams closed its gates in July, the experience from the sold-out seventh edition of the festival as well as feedback from Parookville's Citizens has been analyzed and meticulously included in the plans for next year. Numerous new features inspired by the central wishes of the Citizens accompany the start of advance sales.
New campsite categories
PAROOKAVILLE 2024 will premiere the new Friendship Camping category. The package includes reserved 80m² camping spots with eight Full Weekend Visas (festival tickets), providing maximum arrival flexibility for groups and guaranteeing them a shared camping experience. The package price also includes the new "Early Campsite Access" feature for all eight persons.
At the new Green Camp, Parookville's Citizens place special focus on cohabitation, clean fields during and after the festival, and quieter times during the night to recover from the Parookaville madness. With a separate parking area, check-in and sanitary facility area as well as a short distance to the PENNY Azubi grocery store, this is the perfect location for chilled festival vibes,with no added charge to the Base Camp price.
The regular camping classic will continue to be the PAROOKAVILLE Party Zone. The Base Camp is home for everyone with their own camping equipment, and it's your guarantee for lots of new friendships from the neighborhood.
The Easy Camp package for two or four people will remain. Pre-assembled rental tents including an air mattress ease campers' arrival and ensure a relaxed start into the festival weekend with an authentic camping experience. And the Caravan Empire for camps featuring a sleeping vehicle and capacity for up to 10 persons will also continue.
The popular Comfort and Deluxe Camp packages are connected via the Open Air Restaurant and Chill-Out area and they form the Glamping Resort for maximum camping comfort at PAROOKAVILLE
Early Campsite Access
Our brand new "Early Campsite Access" feature can now be booked by campers for up to 50% of the available spaces for the Base Camp, Green Camp, Easy Camp and Caravan Empire Tickets. And for all Friendship campers, this add-on is already included!The new Early Arrival on Wednesday, July 17th, 2024 from 12 to 8 pm CET is the ideal chance for Parookville Citizens looking for even more Parookaville feeling and the best opportunity to reserve their favorite camping spots. That evening will host the debut of the new PENNY Wednesday Warm-Up Party. And this new option also benefits those arriving on Thursday by reducing traffic and waiting times at check-in.
"Early Campsite Access" is designed as a service offer and is therefore available in the TicketShop for only 25 Euros per person.
All ticket categories both with and without campsite reservations will be available from Sunday, October 1st, 2024 from 12 noon CET. Various payment options are available in the shop, including installment payments upon request here. Offers related to the Culture Pass will be added at a later date accordingly as they become available.