DROELOE Reveals New Single "Feeble Games" Along With US Tour Dates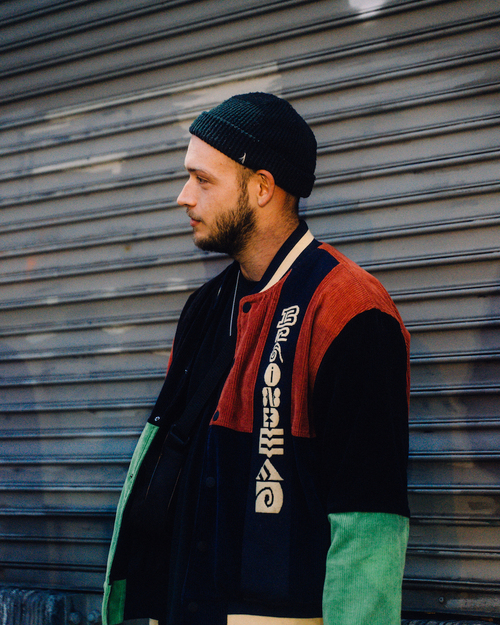 Life's ebb and flow is something we can all relate to, but it's how we channel and react to it that sets us apart. The talented Dutch producer, composer, and multi-instrumentalist Vincent Rooijers aka DROELOE has found his way to do so. He shares his perspectives through an intricate kaleidoscope woven from the blistering combination of forward-thinking sounds and stunning visual art. It's this stunning blend of introspective reflection meets real life memories and moments where the most interesting stories are created. The story of life with no boundaries between chaos and order. The Unexpected Odyssey.
Now this creative genius drops his eagerly anticipated first release since "A Matter of Perspective," "Feeble Games" is DROELOE's first offering as a solo artist: a life-affirming, feel-good anthem about taking an active role in the world around you, and the desire to find something to fight for rather than struggle against. 
Accompanied by a stunning 360 degree lyric visualizer by acclaimed animator Funi, "Feeble Games" is a long-awaited comeback statement from an artist notorious for cryptic messages, codes and games, that will have fans bending over backwards trying to figure out what might be coming next. "Feeble Games" is out now on all streaming platforms.
DROELOE US Tour Dates
10 Jun – Heatwave Festival, Chicago IL
22 Sept – Wonder Ballroom, Portland OR
23 Sept – Showbox, Seattle, WA
7 Oct – Ogden, Denver CO
12 Oct – 1015 Folsom, San Francisco CA
14 Oct – Fonda, Los Angeles CA
If you want to catch DROELOE live this summer, you can grab your tickets here.