Life Is Beautiful Reveals 2016 Muralist, Installation Roster For Las Vegas Festival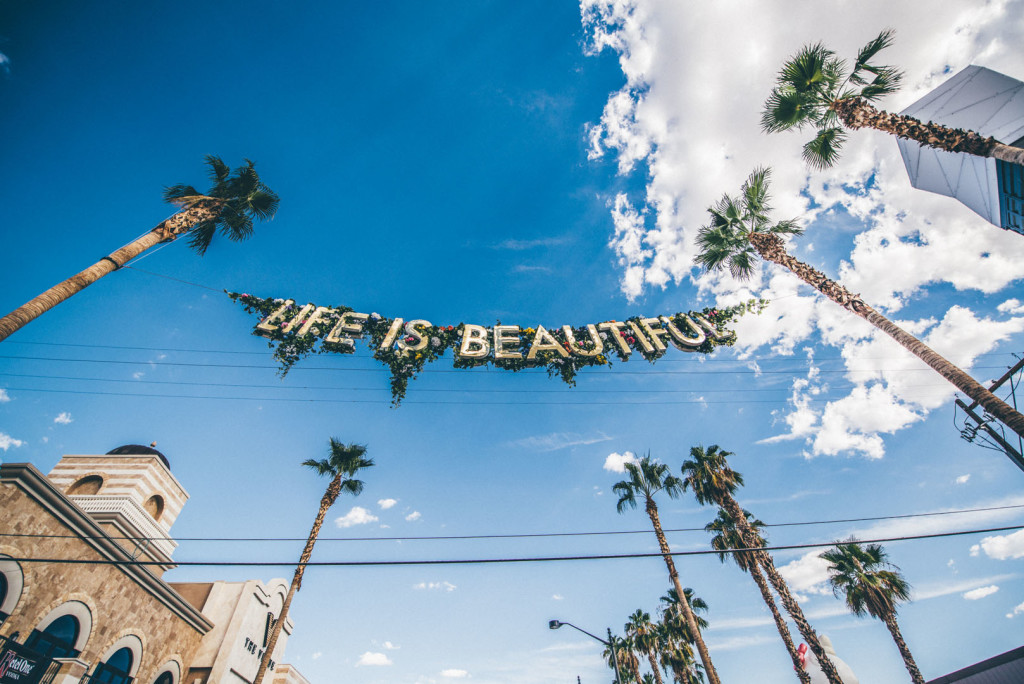 Heading to Life Is Beautiful this year? Here's their newly revealed installation and muralist roster for 2016
The visual arts lineup for Life is Beautiful 2016 has been released, and it's boasting some of the biggest names in the street art scene, as well as highly anticipated showings of well-famed art installations and debuts of all new creations.
Some of the biggest names in the street art scene, including Shepard Fairey and Felipe Pantone will join downtown Las Vegas' Life is Beautiful open-air gallery in September.
Curated by Charlotte Dutoit of JUSTKIDS; a multidisciplinary, dynamic, interface that creates large-scale events, gallery shows, and design spaces, with a global network of artists, curators, and designers on an international scale, the muralist program, over four years, has become one of Life is Beautiful's most memorable attractions. This year, a Shepard Fairey original will be painted on a downtown wall.
The rest of the street art lineup is an all-star international crew including: Bezt (Poland), Tristan Eaton (U.S.), who's work can be found in the permanent collection at the MoMA, Fafi (France), who works with global fashion design brands, Martin Whatson (Norway), Dulk (Spain), and Mark Drew (U.S.), with more still to be announced.
The festival will also feature art installations by Crystal Wagner and Amanda Parer; Simon Heidjens' "Slient Room", a big hit at South by Southwest; and, at long last, the Downtown debut of Mike Ross' "Big Rig Jig", the Burning Man piece last seen at Banksy's "Bemusement Park" at Dismaland in England, the most talked about art event of 2015.
For more information on the artists of Life is Beautiful, as well as a full musical lineup, list of attractions, and more, visit LifeIsBeautiful.com.
Photos courtesy of Life Is Beautiful