Lane 8's Delivers on This Never Happened Tour Kick-Off at Bijou Boston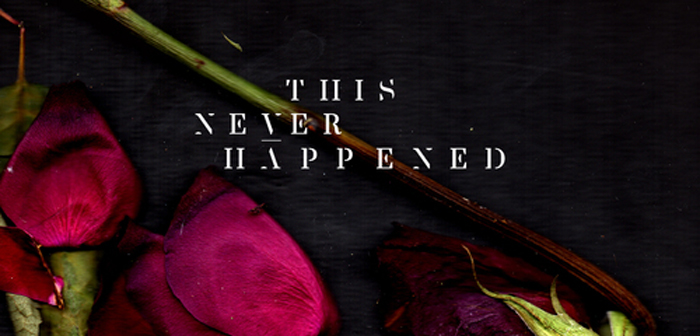 The This Never Happened Tour from Lane 8 kicked off in Boston at Bijou Nightclub this past week and was everything promised
Coming into this tour, only one other crowd had experienced Lane 8's new project, a show being labeled "This Never Happened." The first event was held in the tech-laden hub, San Francisco, at the club Mezzanine. The reviews from fans and Lane 8 himself were overwhelmingly positive and the show provided something hardly seen anymore. Just about anywhere you go now there is a sign or form of mobile connectivity. People are constantly being distracted by social media and are connected to others through their phones or computers at all times. By doing so, they forget how to truly appreciate the finer moments. The This Never Happened Tour gives you access to an escape from all of that. Here's Lane 8's own thoughts on the idea behind the new project:
"We live at a time when distractions from reality are never further away than our fingertips. Our phones offer us unlimited stimulation and temporary comfort. The possibilities of technology are endless, but they also limit the possibility…the possibility to truly experience and submit to the moment."
Upon getting into the Bijou Nightclub you were immediately told from check ins no phones are allowed out, and absolutely no pictures or videos allowed. This will hold true for entirety of the tour and the basic concept of this tour. When entering the room you were almost surprised by the lack of heads down or the amount of glowing lights in the air. As a result people were far more engaged and seemed to be thoroughly enjoying themselves with the company of the music and people around them. Lane 8 brought a three hour set to his first stop at Bijou, and further set times have confirmed his extended performances will be relatively equal in length.
The first stop in the This Never Happened Tour contained a great mixture of both dark borderline techno beats and his contagious progressive originals. Throughout the extended set, patrons were treated to Rise classics such as "Diamonds," the Lane 8 Rework of "Loving You," and "Rise." Club-goers also heard many of his newer tracks released via his This Never Happened Record label, like "Fingerprint" and "Divina" played live. With such a long amount of time to himself, Lane 8 also released numerous amounts of IDs. The intro track to the Summer 2016 mixtape made an appearance and had to have been a highlight of the night only to be rivaled by the energy in the closing tracks of what sounded to be another unknown future Lane 8 tune.
In the past week, Lane 8 has announced several more treats for fans starting with his latest seasonal mixtape, the Lane 8 Fall 2016 Mixtape. It has fans getting their own piece of new Lane 8 goodness, no matter their location or time of day. The This Never Happened tour also just got extended with additional performances scheduled for Warsaw in Brooklyn, a stop in the Midwest in Columbus, and an added CA event in Orange County at the Observatory. Lastly, a new track ID was revealed via his Facebook called "With Me."
All tickets are now on sale for the This Never Happened Tour and can be purchased HERE.
Follow Lane 8 for all his up-to-date announcements, track IDs, and upcoming gigs on his Twitter, Facebook, and Instagram.