Lane 8 Summer 2017 Mixtape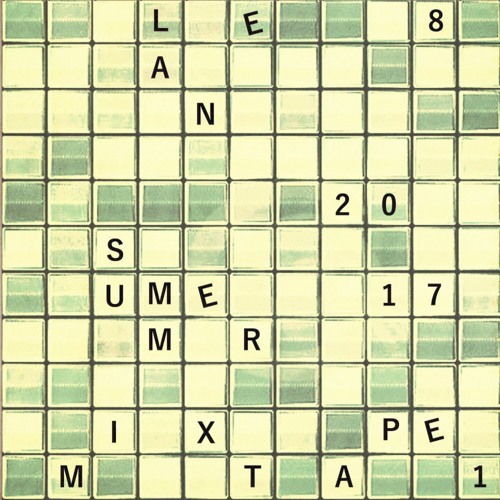 As summer kicks in to effect, Lane 8 is there for an extra special dose of his Summer 2017 Mixtape tradition
Following an extended Spring 2017 Mixtape of 3.5 hours of delectable house and progressive goodness, Lane 8 told followers he once again was looking to remove traditional one hour or even two hour time constrains for his seasonal mixtape. In a post on twitter Lane 8 announced his summer mixtape would be five hours long. Then it would be split into two different parts, both with a specific genre and vibe.
part one will be 2 hours of deeper music, and part two will be 3 hours of more driving club tunes.

— Lane 8 (@Lane8music) June 2, 2017
Part one of Lane 8's Summer 2017 Mixtape started off as described with the deeply reflective track "Give Me" by Ben Bohmer. The Tinlicker remix to The Chemical Brothers' "Swoon" incorporated some Techno elements with the echoing trumpet synths accompanied by a tasteful drum kit. He really takes you down the hole with "Airplane Lesson" by Stereoclip with its hypnotizing melody. Lane 8 brings you back up with the Mossy track "(sit still)", a great selection for any house related mix. The tape ends on one of the most tranquil notes as Lane 8 lulls you to a near silence in the closing ID of part one.
The club inspired Part Two of the Summer 2017 Mixtape was led into the groove with Guy J's spin on "Drps Classic" and the Denis Horvat remix to "Silhouettes & Sparks." The first hour leads a listener into a dark driving room, and around the 56 minute mark the familiar Lane 8 original "Aba" can be heard, but by an untitled editor. The mix really kicks off to another level with the time transcending track, the "Siempre" remix by Audio Junkies from Bufi, and takes you off to that clouded spot of questionable decisions in early daytime. A light Drum n Bass tracks fades into another slow roll of an exit with an ambient feature.