Funk Cartel & Ultra Naté's "Supernatural" Receives GotSome Remix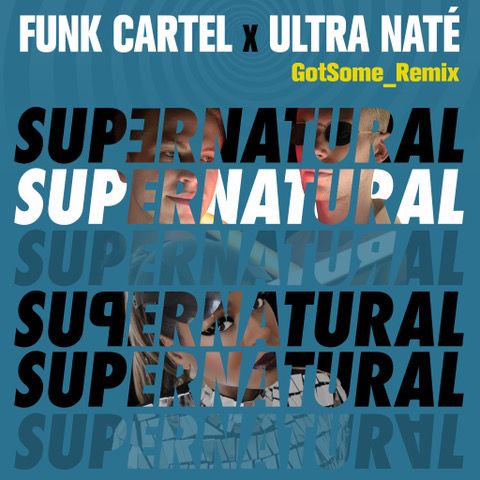 Consisting of brothers Rory and Cameron, Funk Cartel are known for their rave ready releases and bringing life and soul to the underground sound. Now their soulful summer single "Supernatural" with Ultra Naté's has gotten freshly rework. Dripping in funk-fuelled attitude, and with more than a touch of musical swagger, comes the brand new GotSome remix.
Having burst out with his 2014 Defected single "Bassline," GotSome has gone on to establish himself as a force to be reckoned with within the British scene, releasing "If You Wanna" with Tazer, "Move It Back" with AC Slater, "Run Di Dance" and "None Of Mine' with Sharlene Hector. He's also been called upon to remix for the likes of Basement Jaxx, Róisín Murphy, Sigala and Craig David, and has been remixed himself by Kenny Dope, Chocolate Puma, Friend Within and Chus + Ceballos.
"I've really been looking forward to ramping up the new year with this remix on 'Supernatural' by GotSome! Like the gift that keeps on giving, a full remix pack is coming along with it! For this GotSome remix, I've written some new parts, layered vocal ideas and added further dimension to an already solid tune to – bring on the celebrations!" – Ultra Naté
"We have always had much respect for GotSome," the pair commented, "and have been lucky enough to catch one of his sets in Ibiza's Amnesia a few years ago. His remix brings a much-welcomed dance floor cut, which captures a high energy rhythm whilst maintaining a new wave funk to the bass-line which we appreciate! We also highlight the use of acid on the last drop which sounds great and would definitely do some damage on the dance floor! Big ups GotSome on the remix!" – Funk Cartel
"Supernatural" is 100% produced with the club circuit in mind. GotSome's version beckons with laidback groove and brims with confident energy. Completely at home within the instrumentation, using the delicate flute and horn sections and Ultra's tremendous vocal as shimmering juxtapositions against the unbridled strut of his bassline; this is a pumped-up, out-and-out invitation from the rising UK star to get off the side-lines and onto the dance floor. "Supernatural" is out now on Norman Cook's Loaded / Skint Records.