Edwin & Morgan Page Drop New 'Greenlight' EP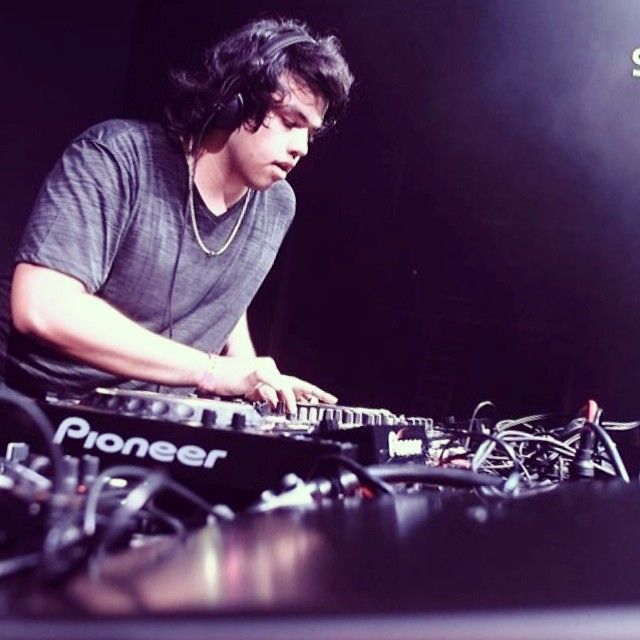 Rising Honduran-American DJ and producer, Edwin teams up with GRAMMY-nominated producer Morgan Page for his latest collection of tracks. The 2-track Greenlight EP features a new club single from the rising talent accompanied by an official remix from Morgan Page.
"Greenlight' is one of my favorite records produced yet and a true representation of my sound. I can't wait for the new upcoming releases and I'm thrilled to share them with the world. It's an absolute honor to have Morgan Page work his magic on "Greenlight." Morgan's remix not only exceeded my expectations but also brought a fresh, unique perspective that took the song to a whole new level. I'm truly inspired by his music and I am incredibly grateful for the opportunity for him to remix my new track." – Edwin
Edwin carefully layers electronic elements in "Greenlight" to create an infectious dance record with timeless melodies – showcasing himself as one to watch in the ever growing class of up-and-coming producers. The track is slowly and peacefully welcomed with tones that set a dreamy, atmospheric mood. The top line drops into the track in the verse, taking center stage, while glistening synths and clapping uplift the mood. As the song starts to build, backing vocals and lustrous textures create a sense of anticipation until the chorus climaxes with driving percussive elements and commanding vocals. This offering serves as a showcase of Edwin's originality and a testament to the evolving production technique that he embodies.
"Really excited for people to hear my Greenlight remix – it's piano house meets future house with uplifting vocals. I love merging synthetic and organic sounds and I think everything just came together on this one." – Morgan page
Morgan Page's official remix elevates the original record, infusing energetic and uplifting sonic elements. With its marimba-inspired sounds and upbeat tempo, the remix feels like a breath of fresh air on a hot summer day. Featuring a chorus that weaves a sonic tapestry and builds tension with every note, Page's remix captures the essence of the original track, while masterfully blending in fresh sonic ingredients that evoke the spirit of a hot summer day in Ibiza.
Overall, we get two amazing pieces of sonic goodness delivered. Where Edwin's original blends elements of deep and progressive house, Page's rework ups the ante to deliver an invigorating piano house cut. Both versions of "Greenlight" are out now across all streaming platforms.