Disclosure to Take Over Daylight Beach Club and Light Nightclub at Mandalay Bay Las Vegas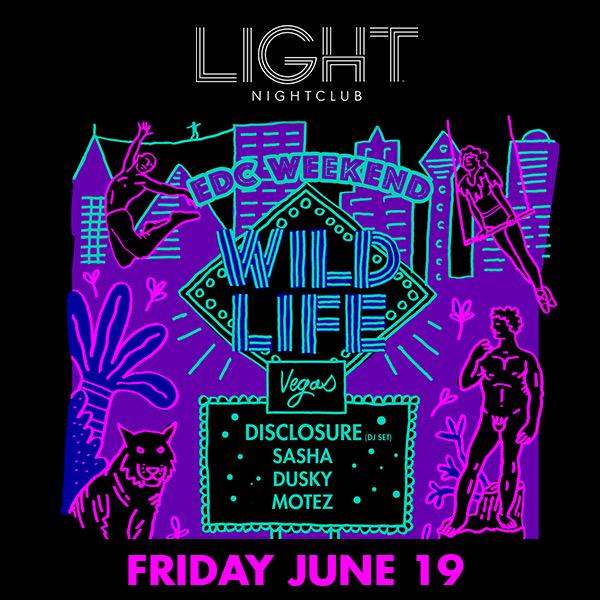 EDC Week is upon us yet again, which means massive talent and lineup announcements for the nightclubs, dayclubs, and pools across the Las Vegas Strip. Disclosure will bring two events to Mandalay Bay during EDC Week this year—one at Light Nightclub and one and Daylight Beach Club.
On Friday, June 19, Disclosure presents WILD LIFE at Light Las Vegas. The event space, which is the first of its kind powered by Cirque du Soleil, provides an opportune atmosphere to seamlessly accompany their unique sets and signature sound.
The Lawrence brothers—Guy and Howard Lawrence—will take to Daylight Beach Club at Mandalay Bay on Saturday, June 20.
Disclosure recently revealed the official audio for their latest production, "Holding On," which features vocals from Gregory Porter.
Listen to Disclosure "Holding On" featuring Gregory Porter here:

Tickets for Disclosure WILD LIFE at Light Nightclub on Friday, June 19 are available here.
Tickets for Disclosure at Daylight Beach Club on Saturday, June 20 are available here.