Dash Berlin, Sultan + Shepard & Friends Hit E11even During Miami Music Week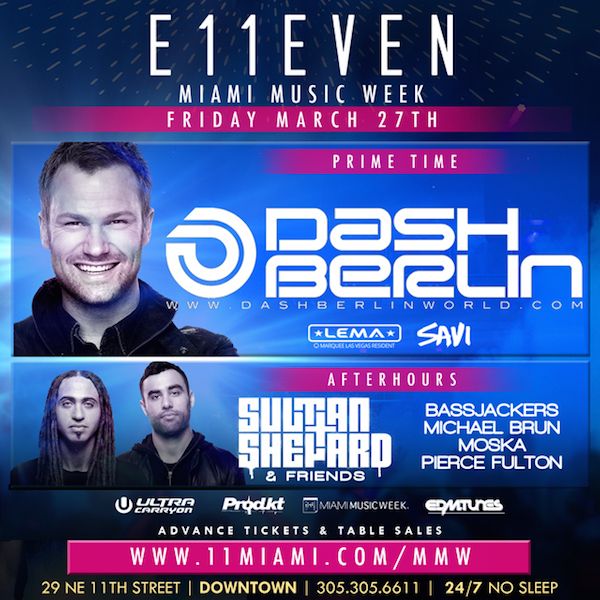 On Friday, March 27, 2015, beginning at 11 p.m., Dash Berlin and Sultan + Shephard & friends will take over E11even nightclub in downtown Miami. As part of Miami Music Week and Ultra Carry On, the event will carry into Saturday morning well past sunrise.
The prime time event includes superstar Dutch DJ and producer Dash Berlin. Joining the trance master are Lema and Savi. After-hours from Sultan + Shepard + friends includes a live set from the duo and ensembles from Bassjackers, Michael Brun, Moska, and Pierce Fulton.
The ticket includes entry to two parties at E11even on Friday night. E11even's main event lineup includes Dash Berlin's prime time event, Sultan + Shepard & friends after-hours event, and the rooftop party. The lineup for the rooftop includes Roger Sanchez, Amine Edge & Dance, Harry Romero & Joeski, Prok & Fitch, and more.
The 24/7, no sleep E11even is located at 29 NE 11th St. in downtown Miami. Tickets are available here.