Dance Music Documentary 'What We Started' Hits All the Right Notes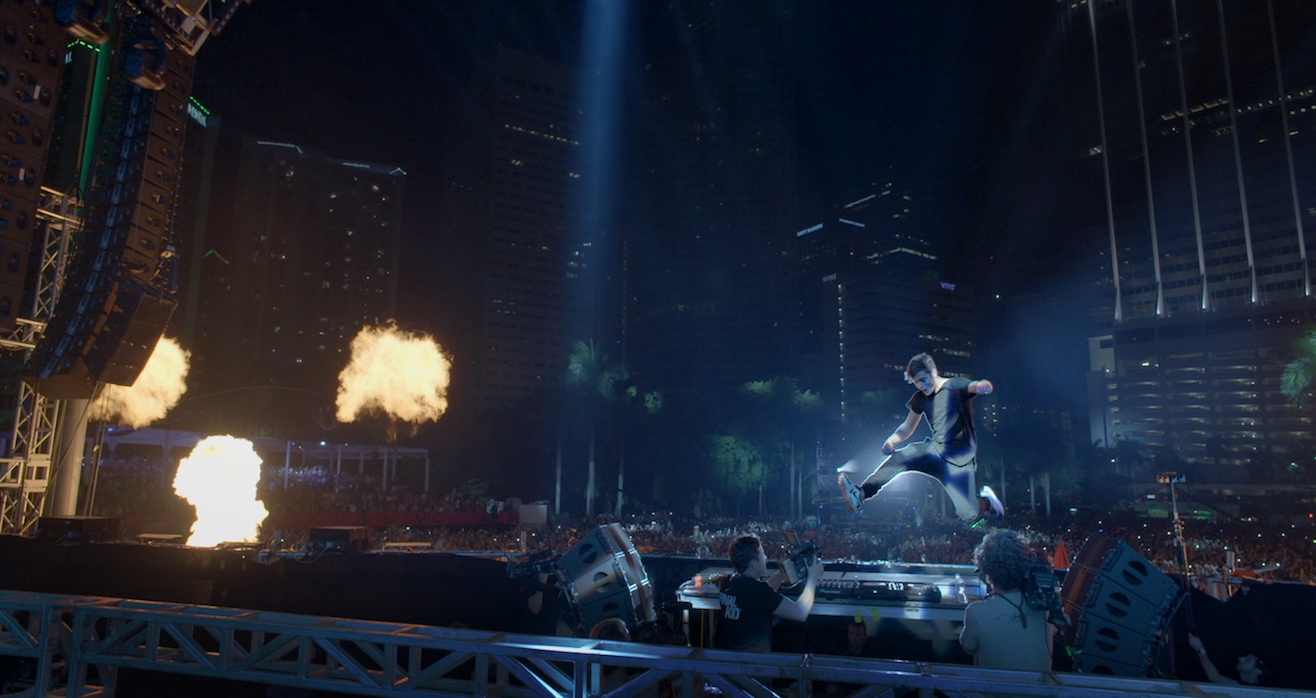 What We Started is the best electronic music film of our time, offering a precisely accurate adaptation of the evolving scene and its worldwide domination. From Ultra Music Festival to Ibiza, The BPM Festival to Electric Daisy Carnival, What We Started touches all points within the industry and forecasts where the community is headed. "In the world of electronic dance music, we are sort of in uncharted territory," according to Moby. Let's face it: Electronic music is a cultural phenomenon, a revolution. But have you ever really thought about what we started? There is now a film that captures the true essence and beauty of the scene; a film that authentically documents the highs and lows.
Carl Cox and Martin Garrix are the main subjects of the film. Cox is a 54-year-old renowned producer and acclaimed DJ. Hailing from the UK, Carl Cox, the king of techno, was voted the first-ever world's #1 DJ on the 1997 DJ Mag Top 100 DJs poll, following being voted #1 in the poll voted by the magazines writers in 1996. On the opposite end of the spectrum, there's 21-year-old Martin Garrix. Born Martijn Gerard Garritsen, the Dutch-born talent has been mixing since age 10 and producing since age 14. The film follows his rise to the top with his crossover top 40 track, "Animals," which was the first instrumental track to crack top 40 radio. The film shows Martin's first Ultra Music Festival main stage performance after being crowned worlds number one DJ on the annual DJ Mag Top 100 DJs poll.
Tastefully tracking the evolution of electronic music, What We Started hits all the right notes. From Chicago house to the rise and fall of New York disco to Detroit techno and the underground scene. Written and directed by Bert Marcus and Cyrus Saidi, and produced by Cassie Hamar, What We Started encompasses nostalgic and original footage spanning across the last handful of decades. From Tiësto's 2004 Olympics performance in Greece to legendary Paul Oakenfold as the first "face of dance music." In the mid to late 80s, with the rise of acid house music, the sound had taken over the scene. Then in 1987, innovative electronic pioneers, Oakenfold and Tong, recall visiting Ibiza with friends for the start of what would become a dance music phenomenon for all DJs for decades to come.
The Executive Producer and Music Supervisor, Pete Tong, is an integral piece of the electronic puzzle, aiding in elaborating on its resonant backstory. Legendary electronic acts Tiësto, Paul Oakenfold, and Moby appear in What We Started, revealing details about the temperature of the scene prior to and post-commercialization. Additional What We Started cast members include Steve Angello, Erick Morillo, Sasha, Richie Hawtin, Seth Troxler, and Dubfire.
What We Started explores the rich history of nightlife culture and the progression of electronic music over the last five decades. The evolution of dance music brings many seasoned veterans to the debate: EDM versus underground. What We Started touches on the differences between commercialized, crossover—and now top 40—EDM versus underground dance music. Although both shares similar vibes and qualities, there are many differences. But what actually makes the craft the craft? When it comes to the vinyl DJ versus USB DJ, in the olden days, you really needed to be talented to be a DJ; you needed to play continuous music. The craft was always about mixing from a perspective, digging in the crate, playing new music for people, so that they could expect the unexpected, all according to Carl Cox. The advanced technology today plays a factor in DJs no longer using vinyl to mix. Garrix considers himself a USB DJ; a DJ who is still DJing, but in a different way. There are, however, some DJs that have pre-programed sets and are unfortunately just pressing play, according to Paul Oakenfold and others.
What the movie trailer:
You know things have reached new levels when there's a TV series hitting Viceland, What Would Diplo Do?, a series starring James Van Der Beek and some of his DJ friends, including Dillon Francis, with billboards across NYC and Los Angeles promoting the series. Dance music and its culture is the new norm in the US; just as it was predicted many years ago. The crossover has allowed acts such as David Guetta to bring dance music to the pop music and radio market. Afroack appears and praises the work of Guetta, hailing his Black Eyed Peas "I've Got A Feeling" as one of the biggest dance records of all time due to its global radio success and its cultural acclaim. Because of dance music's crossover success, pop stars and musicians across various genres now want a piece of the scene, calling up hot rising producers like Martin Garrix for their productions. Ed Sheeran and Usher appear in What We Started, both of whom worked with Martin Garrix.
The Founder of Ultra Music Festival, Russell Faibisch talks about starting his acclaimed annual festival in Miami; tracking its growth over the last two decades. Ultra Music Festival celebrates its 20th anniversary in March 2018. Insomniac Events CEO and Founder of Electric Daisy Carnival, Pasquale Rotella, appears in What We Started to reminisce on the days of early promoting and electronic music and the rave culture that surrounds it. Thinking back, Rotella recalls a time when partiers would have to call an anonymous number to learn of where events would be held just hours later that same night.
What We Started tells it how it actually is, giving insight into just how far we've come. Is history repeating itself? Has the EDM bubble burst after reaching its popularity plateau in the US? The film is a historically accurate depiction of the rise of electronic music that isn't afraid to address the industry's pitfalls, stigmas, and stereotypes. But in its deliverance, What We Started gets it all right—and when it's all said and done, the film celebrates dance music.