Cosmic Gate Kicks off 2022 with Breathtaking Puerto Vallarta Livestream & New Single "We Got The Fire"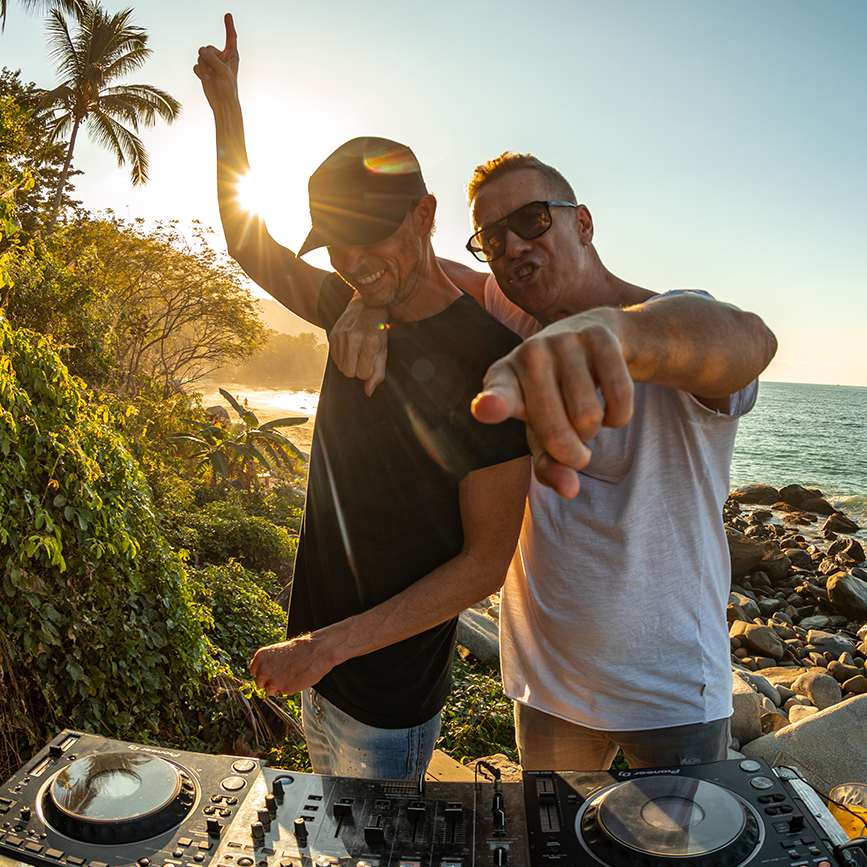 Trance legends Cosmic Gate kick off the new year on a high-note with their first two musical project reveals of 2022. Following a tremendous amount of success throughout the past couple of years, The GRAMMY-nominees show no sign of slowing down this time around, and their most recent releases mark only the beginning of what the dynamic duo has in store for us moving forward.
Nic and Bossi ring in the month of January with not one but two phenomenal productions for fans all over the globe to thoroughly indulge in. First things first, they recently unveiled a stunning Sunset Set livestream recorded in Puerto Vallarta, Mexico a few weeks back, and we can't even begin to discuss how breathtaking the entire 2-hour performance was. Set on the picturesque Playa Del Caballo located along Mexico's scenic Pacific coast, the livestream embodies Cosmic Gate's more techno-driven, melodic soundscapes flawlessly all throughout and removes listeners' winter scaries with its scenic views.
Just a few days after all the built-up hype and persistent track id requests following their remarkable Puerto Vallarta livestream, the Black Hole Recordings mainstays released their newest single on the prominent label, "We Got The Fire" featuring Olivia Sebatianelli. The stellar track was featured on the livestream right around the last 30-minute mark, and it was the perfect addition to the set's entrancing deep and progressive vibe.
Olivia Sebastianelli, who was also featured on their highly-acclaimed single, "Everything Everything," adds an enchanting touch to the already spellbinding tune with her stunning vocals. Her chemistry in the studio with Nic and Bossi is simply unmatched, and "We Got The Fire" is yet another one of their endeavoring musical masterpieces out now for fans to continue blasting on repeat.
But wait, there's more. The alluring single is the first track to come from MOSAIIK Chapter Two which is rumored to be fully unveiled later in May. The first edition of their MOSAIIK project was nothing short of legendary. So legendary that fans are still losing their minds over it. With that in mind, its forthcoming sophomore LP is starting to rank as the duo's most highly-anticipated LP to date. 
Devoted fans are going absolutely insane over Nic and Bossi's latest musical ventures, and there's plenty more where that came from. Aside from a new livestream, a new single, and an official release date for MOSAIIK Chapter Two, you bet they're also undertaking one of their greatest North American tours yet. Tickets for all shows are available here, with full tour date details below.