Cold Weather Company Releases "Will Tomorrow Ever Come" With Official Video [Interview]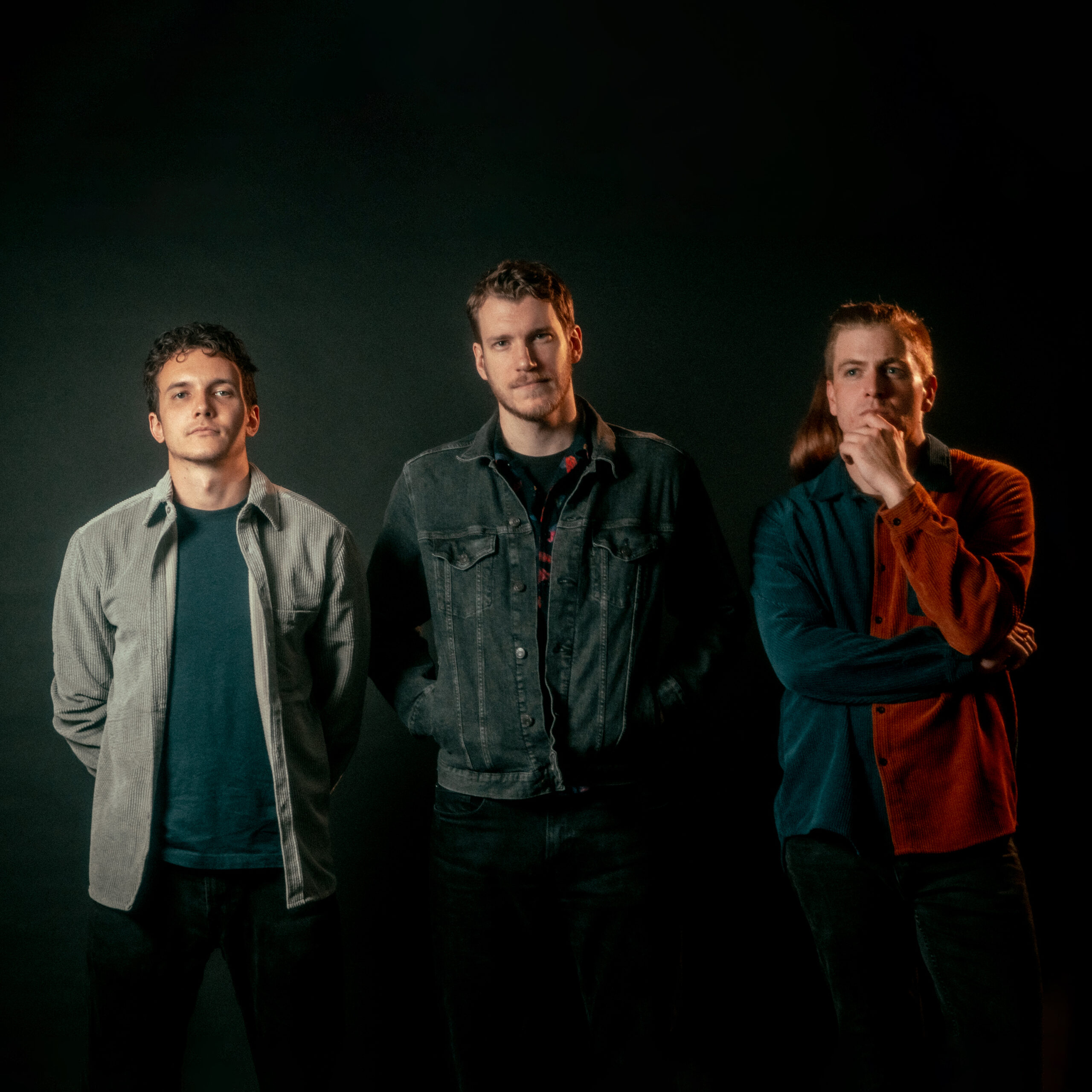 Composed of members Steve Shimchick, Jeff Petescia, and Brian Curry, Cold Weather Company began as a serendipitous park bench meeting at Rutgers University — later transforming into a trio of multi-instrumentalists and singer/songwriters. Four albums later and a more than 60-song discography, Cold Weather Company continues to showcase their artistic diversity and musical capabilities on their most recent original single, "Will Tomorrow Ever Come." 
Following a recent collaboration, "Tomorrow," alongside Italian electronic duo Mathame, the song appeared on MEMO, the 2023 album from the breakout dance music ensemble. Prepare yourselves for the Cold Weather Company rendition, which serves up a complex take — an original that showcases their very own signature sound — and is available now (August 11) on all streaming platforms. Accompanied by a just-released official music video (August 18), "Will Tomorrow Ever Come" takes listeners on a journey. Deeply melodic, warm, and performative, CWC even draws inspiration from the popular post-apocalyptic HBO series The Last Of Us.
The Nocturnal Times sat down with the multi-talented Cold Weather Company to discuss their latest single, new music video, working with Mathame, and many things in between. Read our full Q&A with CWC, below.
"The song stems from 'Tomorrow' — a collaboration with Italian EDM duo Mathame that was released on their debut LP 'MEMO' in June. I co-wrote the lyrics with Mathame and sang on the track.

On 'Will Tomorrow Ever Come,' we [Cold Weather Company] wanted to maintain the melodic and lyrical foundation heard in 'Tomorrow,' but continue the story with a second verse and the piano/two guitars at the core of our music—in this instance one classical, one gritty electric. The writing timeline overlapped with episodes of HBO's post-apocalyptic 'The Last of Us,' which found its way into the instrumentation style, as well as lyrics, to try and distill the questions of what or who we're left with at the end of it all, and if it's really the end." – Steve Shimchick
The Nocturnal Times: When did you guys first come together to form Cold Weather Company – and how did you come up with the name?
Steve: Our first performance was in November of 2013, and our name came from multiple weeks of texting ideas back and forth after that night. The colder weather of the fall season in New Jersey, paired with early lyrics relating to nature and being in company while writing music as autumn turned to winter helped the name solidify. Over time, listeners have shared that our music has been their company during cold weather as well, so we feel like we landed on something meaningful.
The Nocturnal Times: How did you first meet and what was the first moment you realized this is what you wanted to do for the rest of your lives?

CWC: In 2011, Brian and Jeff met on a park bench on campus at Rutgers University in New Brunswick, New Jersey. One was walking by while the other was practicing guitar, and they both realized they had the same guitar case and various other similarities and started talking. They then began playing in various arrangements for local shows. I met the others at Rutgers in 2012 when I performed solo at a local open mic where Brian and Jeff also played.

We all love music, so I think even if we didn't form a band, the craft would always play a large role in our lives. But now, closing in on 10 years as Cold Weather Company, we've decided to see how far we can take it together.
The Nocturnal Times: Who were some of your earliest musical influences and who are some of your inspirations now?

Our core is three individual singer/songwriters, so we've always had plenty of inspiration to blend.

Foundational artists for us include:

Steve: Muse, Keane, Coldplay, Two Door Cinema Club, Tycho, as well as classical composers such as Rachmaninoff and Chopin
Brian: Fleet Foxes, Iron & Wine, The Beatles, Mumford and Sons, The Mamas and the Papas, Roy Orbison, Manchester Orchestra, Bon Iver, Jeff Buckley
Jeff: Dave Matthews Band, Grateful Dead, Radiohead, The Tallest Man on Earth, The Decemberists, Eddie Vedder, Edward Sharpe & The Magnetic Zeros

Over the years, as a trio, we've found inspiration from artists such as The National, Calexico, Jack Garratt, and Parcels.
The Nocturnal Times: For those not familiar with CWC, how would you best describe your sound and the style of music you make?

CWC: We consider ourselves "alternative folk." Our core consists of three vocals, two acoustic guitars, and a piano, but our most recent releases have introduced drums, bass, strings, horns, and synths, allowing us to continue experimenting and following whatever sounds and melodies we want to incorporate. A distinct identifier for our music is that we change lead vocals depending on the song, being three individual but collaborative singer-songwriters. With over 60 releases so far, this trade-off, as well as a love of challenging ourselves, has sent each release on a pretty unique evolutionary journey. 
The Nocturnal Times: Tell us some more about your new song "Will Tomorrow Ever Come" and how it came to be.

CWC: The song stems from a collaboration with the Italian EDM duo Mathame. Once "Tomorrow" was officially announced to be part of Mathame's album, I pulled the main synth melody — written by Mathame — from "Tomorrow" and reinvented it for piano. I wrote a second verse, and built out the bridge and completed the structure with Brian and Jeff. The writing timeline overlapped with episodes of HBO's post-apocalyptic The Last of Us, which found its way into the instrumentation style, as well as the lyrics, to try and answer the questions of what or who we're left with at the end of it all, and if an end really exists.

The recording also features Riley Byrne on bass and Shane Luckenbaugh on drums.
The Nocturnal Times: You worked with Mathame on a collab, "Tomorrow," which was included on their MEMO album. How did this come to fruition and what are some of the similarities and differences between the collaboration and CWC's song? 

CWC: We first connected with Mathame in late 2020, at a time when they were writing new music, and shortly after discussed a collaboration. This led to me co-writing lyrics and singing on a demo for what would become "Tomorrow." At the end of 2022, we received word that "Tomorrow" would be released on Mathame's debut album in 2023.

For our version, "Will Tomorrow Ever Come," we wanted to maintain the lyrical and melodic identity of the original song, while exploring a new structure for it and introducing our alternative folk elements of additional harmonies and instruments such as piano, classical guitar, and electric guitar. 
The Nocturnal Times: You're also giving fans a brand-new music video for the song. What can you share with us about that?

CWC: We knew we wanted to capture a bit of the mystery and isolation that is expressed through the song's lyrics and mood. We were able to film in a historic theatre in Northeastern New Jersey. The space had this lingering ambiance left over from the legendary performances it hosted from the 1940s-80s. The theatre has gone through its own apocalypse, of sorts—as you'll see in the video, it fell into decay a few decades ago. While it's now under new management and undergoing renovation and restoration, we were lucky to film in the space during this liminal time in its life. The video was directed by Kris Khunachak and features actor and dancer Victoria Bond, Riley Byrne on bass, and Miguel Romero-Trejos on drums and visual projections. 
The Nocturnal Times: If you could collaborate with any 3 artists, who would you choose and why?

Steve: Woodkid – As a classically trained musician, I'm especially drawn to how he blends classical, dark, and epic instrumentation with more modern elements. He's also released some incredible music videos.

Jeff: Thom Yorke or Moby – Since an early age I've been a fan of their creativity and ability to blend so many different sounds.

Brian: Hans Zimmer/Ludwig Göransson – I've always loved vast soundscapes, where beats, melodies, tones, harmonies—everything comes together to form a sort of sonic imagery in support of a grander vision. I'd love to play some small role as a cog in that musical machinery. 
The Nocturnal Times: Where do you see yourselves or hope to be five years from now?

CWC: Our goals for the next five years are to complete additional international tours, continue to connect and work with some of the artists who've influenced us the most, and write more songs that push our sound in new territories, like "Will Tomorrow Ever Come."