Bonnaroo 2017 Lineup Announced to Celebrate 15th Anniversary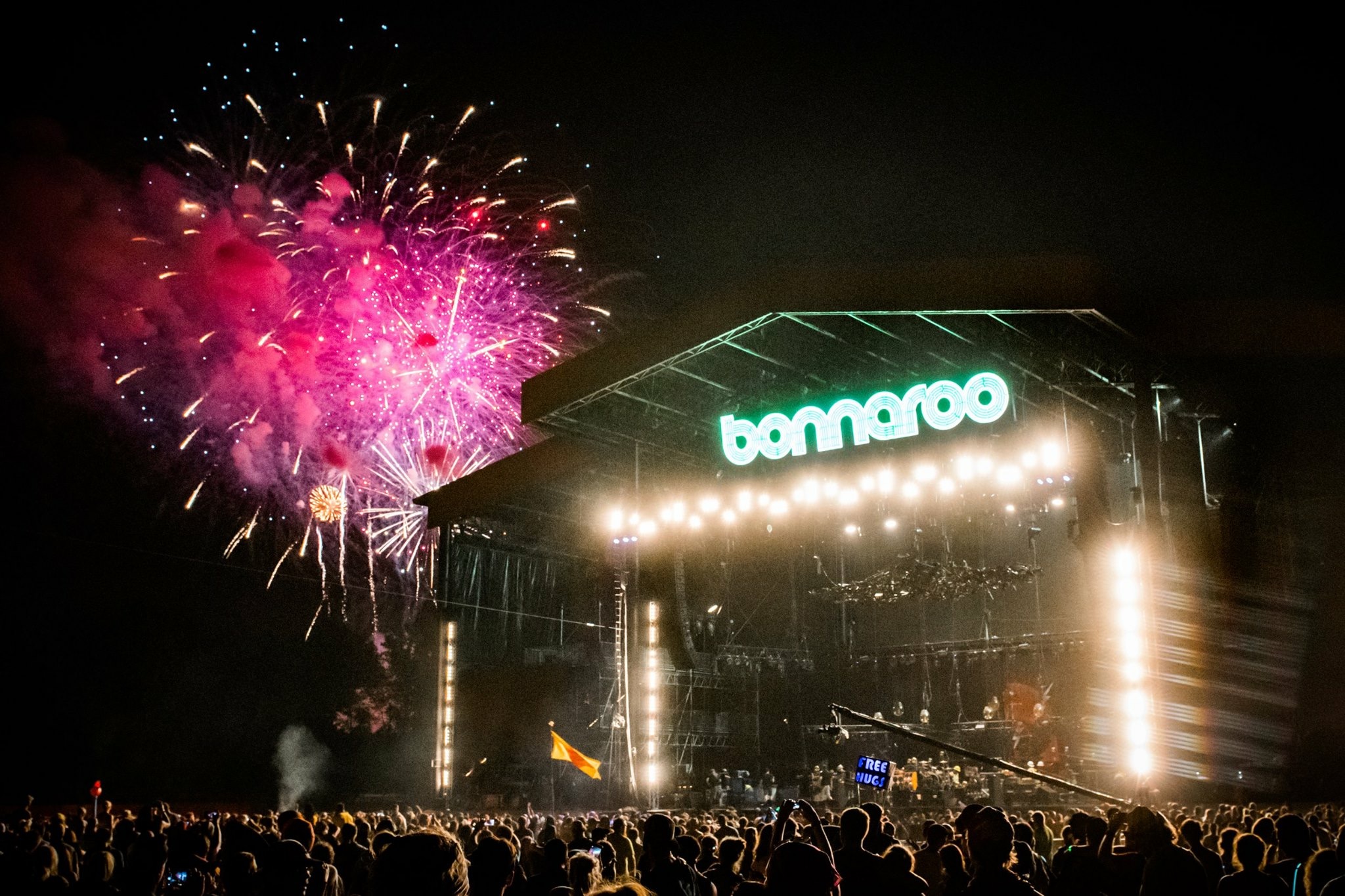 Bonnaroo 2017 is set to take over Great Stage Park in Manchester, Tennessee on June 8-11, 2017 for its fifteenth annual installment following a massive lineup announcement today (Jan. 11)
Bonnaroo Music and Arts Festival is an annual four-day music, art, and camping festival located on the beautiful 700-acre Great Stage Park in Manchester, Tennessee. Since it's inauguration in 2002, Bonnaroo has grown into one of the biggest festivals in America, now hosting over 80,000 attendees, as well 150 music artists, and dozens of comedians spanning across 10 stages. The festival has been ranked by Rolling Stone as one of the "50 Moments That Changed Rock & Roll", "Festival of the Decade" by Consequence of Sound, and among the 10 Best Festivals by GQ Magazine.
While Bonnaroo began with a focus on jam bands and folk rock, it has greatly diversified in recent years while still paying homage to its roots. Notable acts include Elton John, Red Hot Chili Peppers, The Beach Boys, Kanye West, Paul McCartney, The Dead, Bon Iver, Jay Z, Willie Nelson, Tool, ZZ Top, Ellie Goulding, Dead and Company, J. Cole, Deadmau5, Skrillex, and plenty more.
This year's lineup will include U2, Red Hot Chili Peppers, The Weeknd, Chance the Rapper, Major Lazer, Flume, Lorde, The XX, Marshmello and many more (see full lineup below).
Along with an all-star lineup, attendees can enjoy a slew of daytime activities including multiple parades, yoga, games, immersive art installations, and a huge assortment of top notch food and craft vendors. Watch the Bonnaroo Experience short film below.
Bonnaroo is a camping festival and offers standard, car, and RV camping options, as well as "glamping" and hotel/shuttle accommodations. GA camping is included in the price of every GA pass, and car camping can be purchased for $59.75 plus fees. All camping information can be found here.
4-day general admission passes are on sale now for $299.50 plus fees. VIP and the all-new "platinum" pass options are also available. Layaway plans are available for all ticket options. All ticketing information can be found here.
Stay up to date with the latest information about Bonnaroo by visiting bonnaroo.com, and by connecting on Facebook and Twitter.