Audien Kicks Off Euphoria Tour With Southern Fun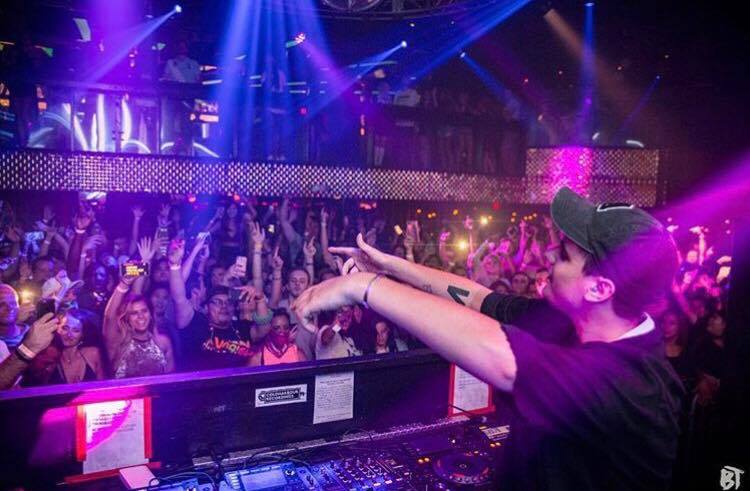 Gilt Nightclub in Orlando, FL hosted the first stop of Audien's Euphoria tour this past Saturday, August 19.
The esteemed Orlando nightclub has hosted 'Encore Saturdays' all summer long, providing hyped-up sets from some of dance music's hottest stars. The city's largest upscale nightclub, Gilt is home to the biggest talent and most exciting nightlife Orlando has to offer, especially for electronic music. Featuring a generous 10 bars, lively 2 floors, and jazzy VIP area, Gilt's totally revamped look provides a spacious yet intimate setting for each of their events.
Club-goers arrived at 11 p.m. for the night to kick off with supporting acts ATM and wvrd, followed by Audien who came to shake the roof off the place in classic Encore style. As the space began filling from VIP to across the walls, ATM and wvrd took up the tempo amidst a rising energy from the crowd. State of the art neon lights and lasers bounced overhead while the bass boomed out of the speakers beside the stage.
At a prompt 1 a.m. Audien took the booth, cheered on by a screaming venue of fans.He did a brilliant job of taking his set and incorporating his "mainstream," upbeat, feel-good anthems into bass-heavy bangers that shook the floor. Exciting festival-ready tracks like "Paris" (The Chainsmokers), "Beautiful Now" (Zedd), "This Is What It Feels Like" (Armin van Buuren), "Runaway (U & I)" (Galantis), and "Never Forget You" (Zara Larsson) brought the crowd together as one while they belted out lyrics. Others like "After All" (Slander), "In The End" (Linkin Park), and "Gold Skies" (Martin Garrix) turned into hard fast-paced drops that rattled the house.
Woven into his mixes above were classic Audien originals like "Insomnia," "One More Weekend," "Leaving You," "Circles," and "Something Better." He also (obviously) gave shoutouts to his close friend 3LAU via "How You Love Me," "Is It Love," and their recent smash collaboration "Hot Water." Safe to say there wasn't a dull moment throughout his 1.5-hour set.

Audien has kept the Summer '17 fun alive with the start of his 'Euphoria' tour. Hitting stops across the U.S. in cities like Seattle, Philadelphia, Tampa, Chicago, Austin, NYC, Atlanta and more, this is one you don't want to miss. Find more information at audiendj.com.
Featured photo: Bryan Plaza Photography