Armin van Buuren "Heading Up High" feat. Kensington Sees Release on Armada, Music Video Premiere on MTV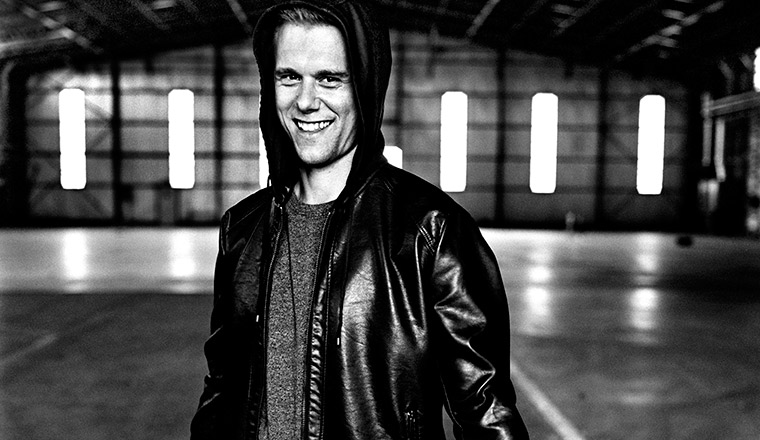 Releasing his rockin' new single from his latest artist album, Embrace, Armin van Buuren has taken "Heading Up High" to new heights. The Grammy nominated DJ and Producer just premiered his brand new music video, worldwide via MTV.
Emotional and needless to say, inspiring, "Heading Up High" featuring Kensington shines light on the multifaceted album that is Embrace. Incorporating beloved Dutch rock band, Kensington, Van Buuren's style shows no boundaries. Band members: Eloi Youssef (vocals, guitar), Casper Starreveld (guitar, vocals), Jan Haker (bass) and Niles Vandenberg (drums) had a recent chart topping album of their own reaching #1 in The Netherlands. This musical collaboration proves electronic dance music can embrace instruments.
Watch: Armin van Buuren feat. Kensington "Heading Up High:"

Armin van Buuren, "I wanted to create a song that was just totally unexpected and I'd been drawn to the sound of Kensington for some time. We really vibed well together and I think my long-time dance music fans may be surprised by some elements of this song. It just really soars and I get a great reaction whenever I play it out! It's got the feel of worlds coming together."
Telling a deep and impactful story, the music video for "Heading Up High" portrays a live performance by both van Buuren & Kensington for a prison mobbed with inmates. Included among the prisoners is a familiar face in Hardwell decked out in traditional convict attire. As the track builds, Armin embraces the prisoners while they quite literally head up high, climbing to their freedom. The unique video plot harnessed an interesting, but fitting take on the rock ballad's lyrics.
"Heading Up High" is available now on Armada Music with remixes from DJ Mag #1 DJs, Dimitri Vegas & Like Mike, First State, and Years.
Listen to "Heading Up High" remixes on Spotify:

Following the unveiling of the "Heading Up High" music video, it was announced that Armin van Buuren and his Armada Music label have been nominated for 29 International Dance Music Awards (IDMA's) at this year's ceremony during Winter Music Conference in Miami. Voting for the 31st annual IDMA's is now open, HERE.
For more information on Armin van Buuren, visit ArminvanBuuren.com. Check out ArmadaMusic.com for details on upcoming and past releases.