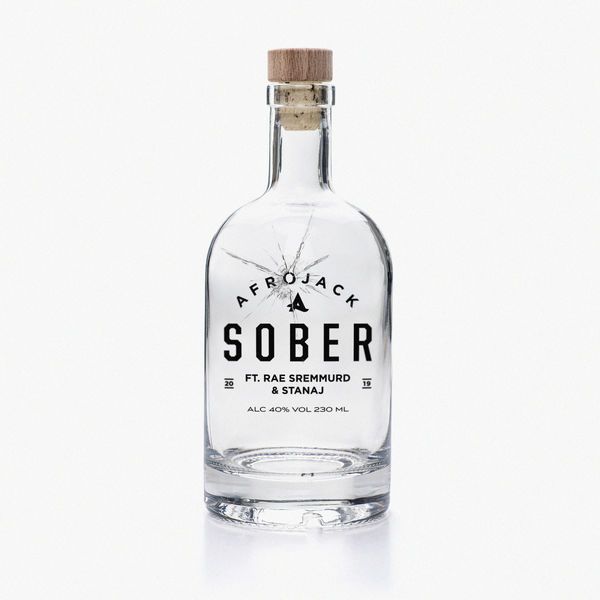 Afrojack Comes in Fresh with a Cross-Genre New Single "Sober" ft. Rae Sremmurd & Stanaj
This weekend everyone is going to be blasting Afrojack's new single "Sober" featuring Rae Sremmurd and Stanaj which just dropped today on his Wall Recordings label. Afrojack came in hot with his production by fusing hip-hop, pop, and dance genres through his collaboration with these talented artists. Between the bright pop vocals of Stanaj and powerful lines from Rae Sremmurd, Afrojack finds a way to make this a catchy dance track that has something unique to offer everyone.
"Working with Rae Sremmurd and Stanaj was fire, Rae's work ethic is hardcore, we even made some changes to the song on the set of the video to make sure it's the best! This is also the second time doing a record with Stanaj and the combo of his voice and approach to pop always gives a WOW effect." -Afrojack
Not new to collaboration is Stanaj who already had a successful single with Afrojack called "Bed of Roses" that was streamed millions of times. Stanaj is an acclaimed singer-songwriter and has even earned additional features on tracks such as with Gryffin as well as his own work. There is more to expect soon from Stanaj and his talent has most definitely put him in the radar. Stanaj also had a similar experience and said, "Was amazing to work with such a talented group of artists on this song. Always great to see what happens when worlds come together."
Rae Sremmurd is huge in the urban scene in America and is known for having a handful of hit singles. Originally formed by brothers Slim Jxmii and Swag Lee from Mississippi, the pair took off with their career when their popular single, "Black Beatles" which peaked at #1 in the U.S Billboard Hot 100 in 2015. To top that it also made moves on an international scale with a handful of Top 10 spots in different countries. Their most popular tracks from their debut album, "Sremmlife" are still bangers. "No Type," "No Flex Zone" and "Swang" have sold platinum and have contributed to the duo's total number of streams which has surpassed 1 billion.
Afrojack has been highly respected in the dance music scene and has since been blowing away his audience with each new project. He is known to have in-demand talent collaborations and have worked with successful artists ranging from Pitbull to Sting, and even Chris Brown. While he did win a Grammy along with David Guetta for remixing Madonna's "Revolver," he also is known for killing it on the main stage at a variety of top-tier festivals. With all of these accomplishments, it is expected that he will remain on this successful path and continue to surprise his audience with new ideas.
To listen to "Sober" on all streaming platforms go here!