Adam Beyer & Cirez D Sell-Out Miami Event Days After Announcement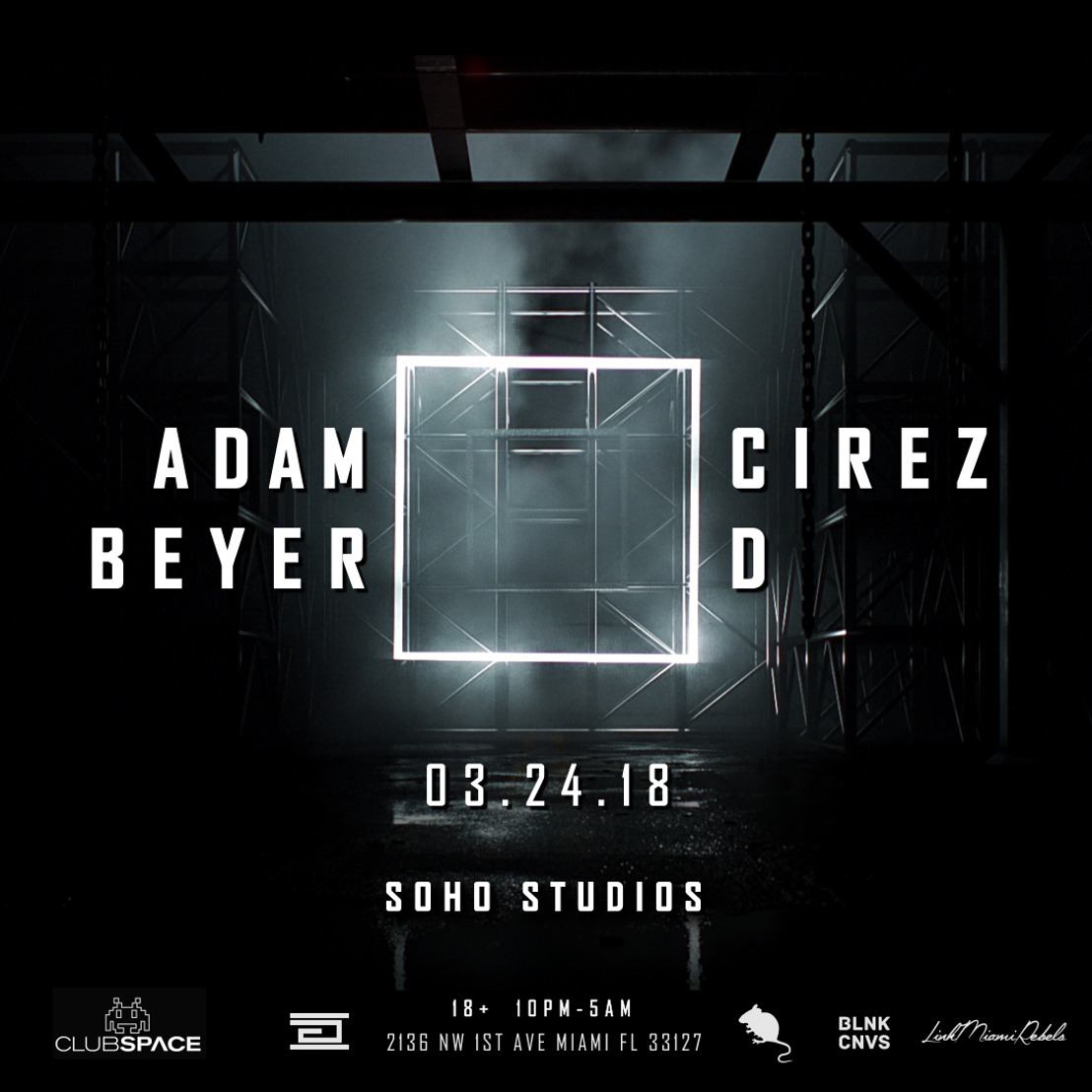 Soho Studios in Miami is set to host world-renowned DJ/producers Adam Beyer and Cirez D for their sold out performance in March during Miami Music Week 2018. This one-night only experience is sure to wow the crowd not only with an all-out electric vibe, but also by its brand new and exclusive bespoke production design.
In the midst of Ultra Music Festival's earth-shattering energy, this epic singular show is specializing with a never before seen visual installation as well as a 100 percent improvised performance by these two creative masterminds, who pride themselves on the craft of the DJ set. These two Swedish powerhouses have embraced  innovation and soar in delivering mind-blowing performances whether in intimate club settings or iconic global music festivals. The hype for this upcoming standalone show had it sold out within just two days of tickets going on sale, a clear indicator that both artists have not only exceeded fan's expectations for 2017, but are gearing up for yet another year of new music and better than ever performances. 
Beyer's label, Drumcode, has been dubbed one of the most prominent and distinct techno labels for over two decades. Beyer has filled the label with his cunning craft as he continues to produce music which upholds him as one of the genre's most admired, beloved, and respected artists. Alongside Beyer will be Cirez D, better known as the sensational Eric Prydz. Prydz has gone incognito releasing music for a decade under his aliases, Pryda and Cirez D. This techno side is what brings alive Cirez D's adventurously imaginative performances. From touring the world to managing his Mouseville imprint, which relentlessly strikes fans with Cirez D's exquisite music releases, he will make the perfect electrifying compliment to Beyer for this all out performance.
Though Beyer and Prydz have only one performance together under their belts at Exit Festival in 2009, Miami is ready for Cirez D's first ever performance with another artist, making this team up one of 2018's can't be missed events of the year.