Win 2 VIP Tickets to Rapture Electronic Music Festival Miami [Giveaway]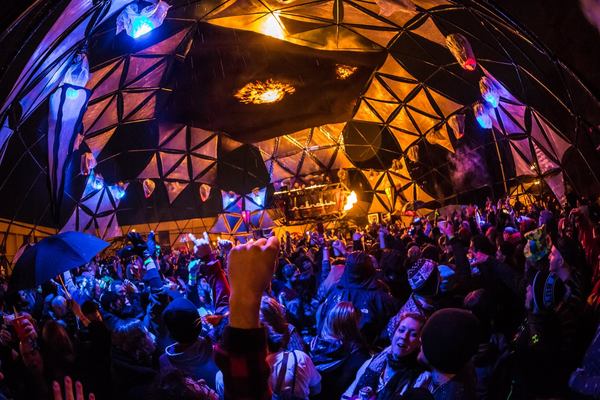 The Nocturnal Times is partnering with Rapture Electronic Music Festival to give away two complimentary VIP passes to the festival on Thursday, March 22, 2018, in Miami.
Hosted at the city's Historic Virginia Key Beach Park, Rapture Festival is making its return for the second year to provide fans with even more beachside fun. For those seeking a more underground experience during Miami Music Week, search no more because we've found your place. With a stacked lineup headlined by Cadenza Records label head Luciano alongside deep house champion Guy Gerber, German techno pioneer Chris Liebing, Amnesia resident Archie Hamilton, Perlon label co-founder ZIP (playing exclusively at Rapture,) the U.K.'s Nick Warren, and Anjunadeep's Yotto among others, it'll be a day bursting with versatility and wellness. On a mission to connect the deep souls of house and techno fans to nature through music, Rapture continues to succeed in the eyes of those hunting for transformational experiences.
Rapture debuts will include exclusive sets from Ion Ludwig, Sammy Dee, and Cristi Cons, while German techno stars tINI, eclectic DJ/Producer DeWalta, Canada's Art Department, and Audiofly + M.A.N.D.Y (collectively known as MANFLY) are making their return upon popular demand. With three stages and an abundance of melodic and progressive sounds, this will be an experience unlike anything else during music week.
Enter below for your chance to get in on the action and win VIP tickets to this year's Rapture Festival from The Nocturnal Times:
**All entries must be submitted by Thursday, March 15 at 11pm EST.
** Contest is open to applicants ages 21-and-over.
The celebration offers a holistic approach to the festival scene with much more beyond just music like yoga, (offered from 7 am through sunset) and various interactions supporting environmental causes and ocean conservation. Bringing on Big Blue & You as an official partner in 2018, Rapture has today's young leaders educating guests about ocean conservation through art and media in efforts to live an ocean-loving lifestyle. Another noteworthy partner this year is Ocean Generation, where Rapture will be right along for the ride on their #thelaststraw campaign. What does #thelaststraw mean, you say? It means Rapture will be going entirely "straw-free" and has also committed to using 100% recyclable materials for all food and beverage containers. Pretty cool, huh? Just a few efforts to demonstrate the power and commitment of our generation to make our planet a more sustainable place (through artistic expression, no less.) You can even apply to volunteer as part of the beach clean up crew in exchange for a free ticket by emailing info@rapturefestivals.com.
For additional details or to purchase tickets to Rapture Festival 2018 visit here.