Omnia Nightclub at Caesars Palace Las Vegas Announces May & June DJ Roster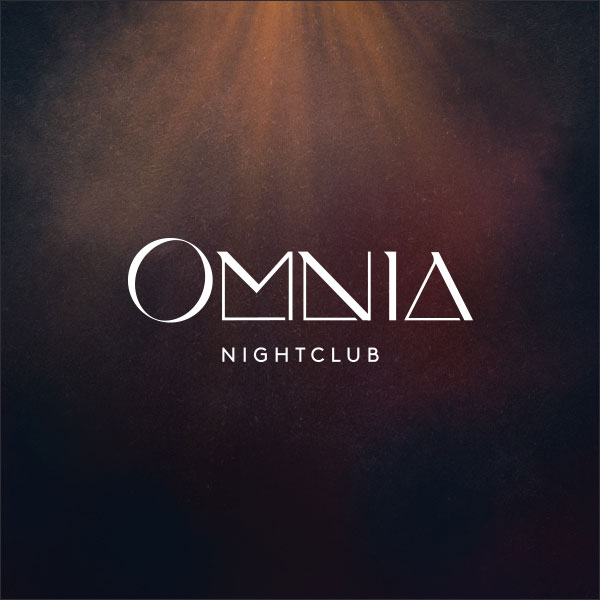 The newest nightlife destination in Las Vegas has revealed plans to host exclusive Memorial Day Weekend and Electric Daisy Carnival events. Two months of jam-packed talent is slated to hit the Sin City mega-club during the months of May and June.
During Memorial Day Weekend at one of the hottest venues on The Strip, join Armin van Buuren, Martin Garrix, Afrojack, and Calvin Harris for unprecedented live ensembles.
Omnia during EDC Week includes live showcases from Afrojack on 6/16 and Afrojack with D-Wayne of 6/20, Nicky Romero with Don Diablo on 6/18, Armin van Buuren on 6/19, Martin Garrix on 6/21, and Calvin Harris with Burns on 6/22
Additional DJ talent at Omnia nightclub in the coming months includes: Chuckie, NERVO, Krewella, Oliver Heldens, and Showtek, among others. A full May and June talent roster for Omnia Las Vegas is below.
Tickets for OMNIA Las Vegas at Caesars Palace are available at omnianightclub.com or by calling concierge services at 702-785-6200.
May DJ Lineup
Friday, May 1
Main Club: Chuckie
Heart of OMNIA: D-Nice
Saturday, May 2
Main Club: Afrojack
Heart of OMNIA: Ruckus
Sunday, May 3
Sundays at OMNIA
Tuesday, May 5
Main Club: Afrojack
Heart of OMNIA: Eric & Five
Thursday, May 7
Thursdays at OMNIA
Friday, May 8
Main Club: Calvin Harris with Burns
Heart of OMNIA: beeFOWL
Saturday, May 9
Main Club:  NERVO
Heart of OMNIA: DJ Crooked
Sunday, May 10
Sundays at OMNIA
Tuesday, May 12
Main Club: Chuckie
Heart of OMNIA: DJ Shift
Thursday, May 14
Thursdays at OMNIA
Friday, May 15
Main Club: Armin Van Buuren
Heart of OMNIA: Ruckus
Saturday, May 16
Main Club: Afrojack
Heart of OMNIA: Special Guest
Sunday, May 17
Main Club: Krewella
Tuesday, May 19
Main Club: Afrojack
Heart of OMNIA: DJ Five
Thursday, May 21
Thursdays at OMNIA
Friday, May 22
Main Club:  Armin Van Buuren |Memorial Day Weekend
Heart of OMNIA: Rev Run & Ruckus
Saturday, May 23
Main Club: Martin Garrix | Memorial Day Weekend
Heart of OMNIA: D-Nice
Sunday, May 24
Main Club: Afrojack with Apster |Memorial Day Weekend
Heart of OMNIA: DJ Jazzy Jeff
Monday, May 25
Main Club: Calvin Harris with Burns| Memorial Day Weekend
Heart of OMNIA: Fred Matters
Tuesday, May 26
Main Club: Showtek
Heart of OMNIA: Eric & Five
Thursday, May 28
Thursdays at OMNIA
Friday, May 29
Main Club: Calvin Harris with Burns
Heart of OMNIA: DJ Crooked
Saturday, May 30
Main Club: Krewella
Heart of OMNIA: Devin Lucien
Sunday, May 31
Main Club: Chuckie with Gregori Klosman
June DJ Lineup
Tuesday, June 2
Main Club: Special Guest
Heart of OMNIA: Eric & Five
Thursday, June 4
Thursdays at OMNIA
Friday, June 5
Main Club: Chuckie with Gergori Klosman
Heart of OMNIA: DJ Crooked
Saturday, June 6
Main Club: Nicky Romero
Heart of OMNIA: Justin Credible
Sunday, June 7
Main Club: Special Guest
Tuesday, June 9
Main Club: NERVO
Heart of OMNIA: DJ Shift
Thursday, June 11
Thursdays at OMNIA
Friday, June 12
Main Club: Calvin Harris with Burns
Heart of OMNIA: DJ Five
Saturday, June 13
Main Club: Krewella
Heart of OMNIA: Jesse Marco
Sunday, June 14
Main Club: Oliver Heldens
Tuesday, June 16|EDC Weekend
Main Club: Afrojack
Heart of OMNIA: DJ Crooked
Thursday, June 18|EDC Weekend
Main Club: Nicky Romero with Don Diablo
Terrace: Tchami
Heart of OMNIA: DJ Shift
Friday, June 19|EDC Weekend
Main Club: Armin Van Buuren
Heart of OMNIA: Sid Vicious
Saturday, June 20|EDC Weekend
Main Club: Afrojack with D-Wayne
Heart of OMNIA: Special Guest
Sunday, June 21|EDC Weekend
Main Club: Martin Garrix
Heart of OMNIA: Special Guest
Monday, June 22|EDC Weekend
Main Club: Calvin Harris with Burns
Heart of OMNIA: Justin Credible
Tuesday, June 23
Main Club: Showtek
Thursday, June 25
Thursdays at OMNIA
Friday, June 26
Main Club: Armin Van Buuren
Heart of OMNIA: Ruckus
Saturday, June 27
Main Club: Martin Garrix
Heart of OMNIA: Special Guest
Sunday, June 28
Main Club: Special Guest
Heart of OMNIA: Special Guest
Tuesday, June 30
Main Club: Special Guest
Heart of OMNIA: Eric & Five