New 40-Track EDC Las Vegas 2017 Mix Compilation Released via Insomniac Records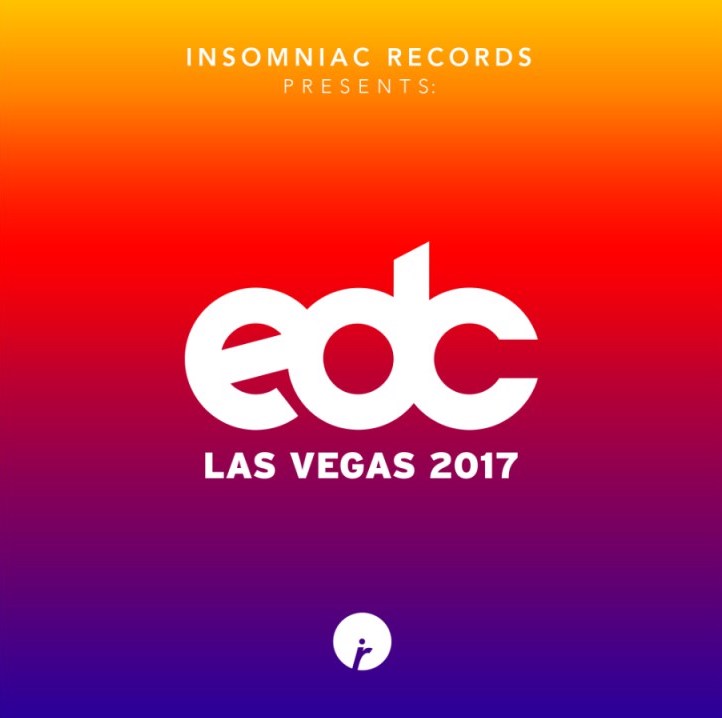 With EDC Las Vegas 2017, North America's biggest electronic music festival, just days away, what better way to prepare for the 3-day carnival than with a newly released mix compilation?
The new mix, which is out now through Insomniac Records, contains 40 essential tracks that allows those attending (and even those not attending!) a chance to gear up for one of the most anticipated events of the year. EDC Las Vegas 2017 the compilation features a wide range of electronic music acts, including Alan Walker, Ghastly, NGHTMRE, John Askew, Tommy Trash, Slander, and many more.
"Last year, we relaunched Insomniac Records with the release of the EDC Las Vegas 2016 compilation," said Pasquale Rotella, Founder and CEO of Insomniac. "One year later, Insomniac Records has had over 21 releases and is home to 3 new imprints, with plans to launch more in the future. We couldn't be more proud to release this 40-track compilation for EDC Las Vegas 2017, as the label continues to grow and evolve. We hope fans enjoy this epic soundtrack on their journey to the desert next week!"
View the full LP track listing below. Stream and purchase the official EDC Las Vegas 2017 Compilation, here.
Get ready for EDC Las Vegas 2017:
TRACK LISTING:
1.    SLANDER & Basstrick "Drop It"
2.    Alan Walker & Alex Skrindo "Sky"
3.    Tommy Trash "Hi Sound Lo Sound"
4.    Cut Snake "Stomp"
5.    NGHTMRE & Ghastly "End Of The Night"
6.    Des McMahon "Resonant"
7.    Bonnie X Clyde "Rise Above" (VIP)
8.    Treasure Fingers "Only One"
9.    BIJOU "Rock This"
10.  Yellow Claw "Hold On To Me" ft. GTA
11.  GRiZ "Wicked" ft. Eric Krasno (Megalodon Remix)
12.  Liquid Stranger "Crunk"
13.  JSTJR "Fried"
14.  Astronomar "Tissue"
15.  Reid Speed & Frank Royal "Voodoo Princess"
16.  Born Dirty "Jammy Dodger"
17.  Devoted To God "Letting Time Go"
18.  Craig Williams "Not One" ft. Mandy Jones
19.  Corporate Slackrs & Emma Zander "Electric Sky"
20.  Freedom Fighters "Clockwork"
21.  Dombresky "Technikal"
22.  Billy Kenny & Maximono "Das Ist Sick"
23.  Aazar x Bellorum "Ravage"
24.  Bleep Bloop "Venom"
25.  LO'99 & Marshall F "Take Me Back" (Unreleased VIP)
26.  Sage Armstrong "W3rk Your Hip$"
27.  Sacha Robotti "Deemster"
28.  Brennen Grey "Terra Nova"
29.  Will Clarke & Bot "Lil' Mami"
30.  Nucleya "Take Me There" ft. Kavya
31.  Simon Patterson "Smack" (Waio Remix)
32.  Sinden "Frazzed"
33.  ATICA "Like U"
34.  Coone "Faye" ft. David Spekter
35.  Jayceeoh & Clips X Ahoy "Dancin On My Wrist"
36.  NOA "Take Me"
37.  PAZ "Diplo Tears"
38.  Baggi & PEZNT "Paradise" ft. Rena
39.  Dino & Soothslayer "Elixer"
40.  John Askew "A Million Stars"