LA's Underground Blind Tiger Announces 'Nightshift' Event With Insomniac, Surprise Guests on 3/24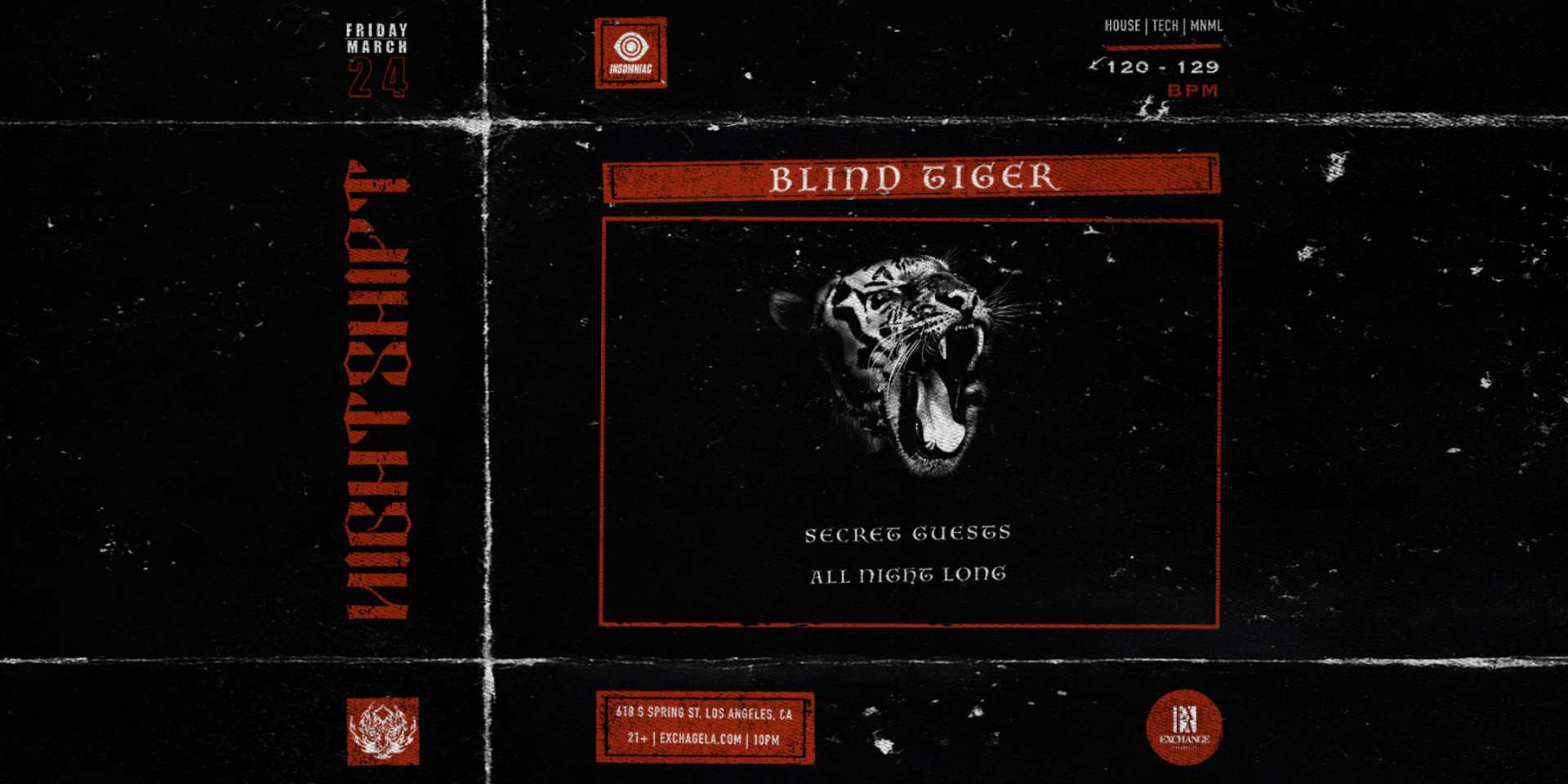 Creating a buzz within the electronic music community, it's likely you've already heard of the burgeoning artist collective & lifestyle brand that goes by the name of Blind Tiger, notorious for serving Los Angeles with the finest taste of underground events paired with an unparalleled experience. This weekend, their 'Nightshift' event will take over one of LA's most prominent nightclubs, Exchange LA.
Headed by the tech house dynamo BINGEWATCH, Blind Tiger has garnered a lot of attention around their exclusive events and secret afterparties, inviting the hottest up and coming acts paired with veterans in the scene. They may be considered a "smaller" imprint, but don't let that fool you – they've sold a jaw dropping amount of tickets to various events at Sound and 1720 Warehouse alone.
Previous guests that have crashed some of LA's Blind Tiger parties with surprise sets include Tchami, Solardo, and Sidepiece, to name a few. The word is spreading and so are these parties, now entering into Florida, Illinois, Arizona, New York and Mexico this year.
The Blind Tiger buzz continues — therefore it's only fitting that they're teaming up with none other than Insomniac Events for what's shaping up to be their biggest show of this year this Friday, March 24. Dubbed 'Nightshift', this event promises a list of surprise guests from LA and a very special guest from Berlin taking over the decks all night long.
If you just so happen to be from (or in) LA this weekend, make sure to check out party! Limited RSVP still available, below.